'Counting On': Is Jana Too Important To Get Married?
Jana Duggar's love life is a point of interest for anyone who has watched Counting On. The 29-year-old is perpetually single. Not only has she watched eight of her younger siblings walk down the aisle ahead of her, but she's not even allowed to enjoy a casual date here and there. While most fans are hopeful that the reality TV star will find her Mr. Right, some think there is a conspiracy brewing.  Some fans believe Jana's not allowed to marry because she is gay. Others think that her lack of love interests is a punishment. The majority of fans, however, are a bit more logical; they have suggested that Jana hasn't been allowed to get married because she's too important to the household.
Jana is too vital to the family to leave
Jana has always seemed like the obedient type. While her sisters also followed the rules, Jana appeared to be the one to do so with "joy in her heart." Because of her personality and her birth order, much of the child-rearing has fallen on her shoulders. In recent years, she's taken on more and more responsibilities and appears to be running the entire household pretty much on her own.
Some fans believe Jana is just too crucial to the running of the Duggar household to be lost to marriage. If Jana leaves, there won't be a single Duggar girl over the age of 13. While 13 is plenty old enough in Duggarland to start taking on household responsibilities, it's not old enough to run the entire household.
Jana is responsible for tutoring her younger siblings
While one episode of Counting On suggested that Ben Seewald was helping out with some homeschooling, the majority of the younger kid's educations fall to Jana. She has been educating her younger siblings ever since she graduated from the ultra-conservative Christian curriculum the family uses.
Essentially, Jana has been volunteering as a tutor for more than ten years. If Jana were to get married, Michelle might have to jump back in and do some teaching; that is something the mother of 19 seems to be entirely over. Josie, at only nine years old, is the youngest Duggar. That means Jana has another solid eight years of educating to do before she will be relieved of her duty.
Jana seems to sub in for her siblings, too
Not only is Jana still responsible for her siblings at home, but it looks like she's also called on to lend a helping hand to her married brothers and sisters, too. According to Inquistr, Jana was called into action when Josh Duggar was sent to a faith-based rehab program after he admitted to cheating on his wife. Jana helped Anna manage her children in the wake of the scandal.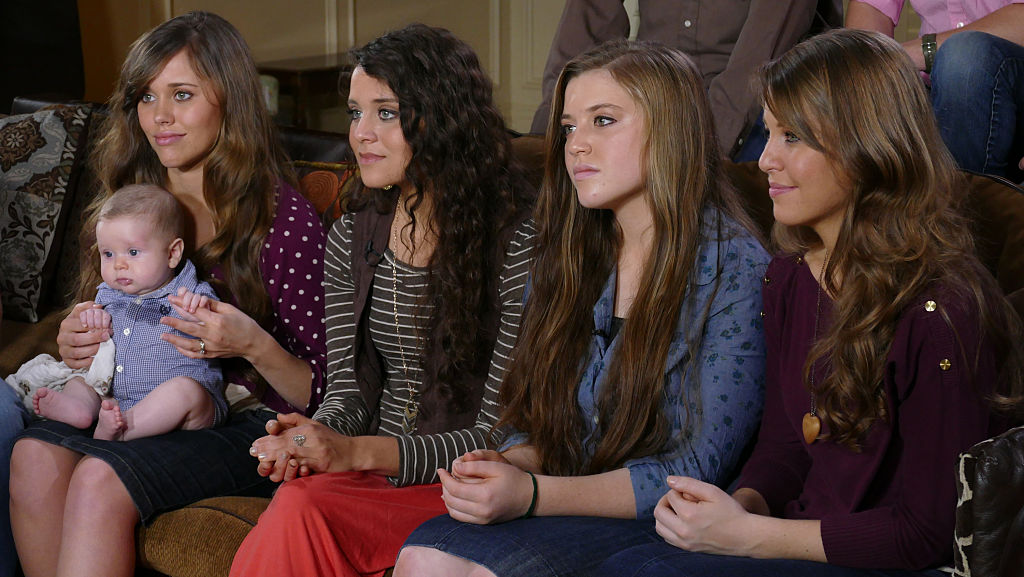 Jana has also been pictured taking care of Jessa's children, too and she's also been dispatched to help out with home renovation projects for her siblings. In short, Jana is just as crucial to her married sibling's lives as she is to her parents. As more children arrive, Jana will likely be called up to help out even more.