'Counting On': Is Jill Dillard Jealous That Everyone Else In the Duggar Family Is Pregnant Right Now?
At this point, hearing another Duggar pregnancy announcement is about as predictable as watching the sunrise in the morning. With so many young, married, and highly fertile women in the clan, it feels like every other week there's a new announcement on one of the Duggar family social media accounts. Clearly, 2019 is an especially expansive year for the family.
As of this writing, Jessa Duggar, Kendra Caldwell, Anna Duggar, Joy Forsyth, and Lauren Swanson are all pregnant. Duggar cousin Amy is also having a baby this year. But one Duggar woman who isn't pregnant (at least, not that we know of)? Jill Dillard.
Despite her questionable recipes and outspoken husband, Jill Duggar remains one of the most talked-about and beloved members of the Duggar family. But now with all these babies on the way, fans can't help but wonder if Jill is a little jealous of all the other expectant moms.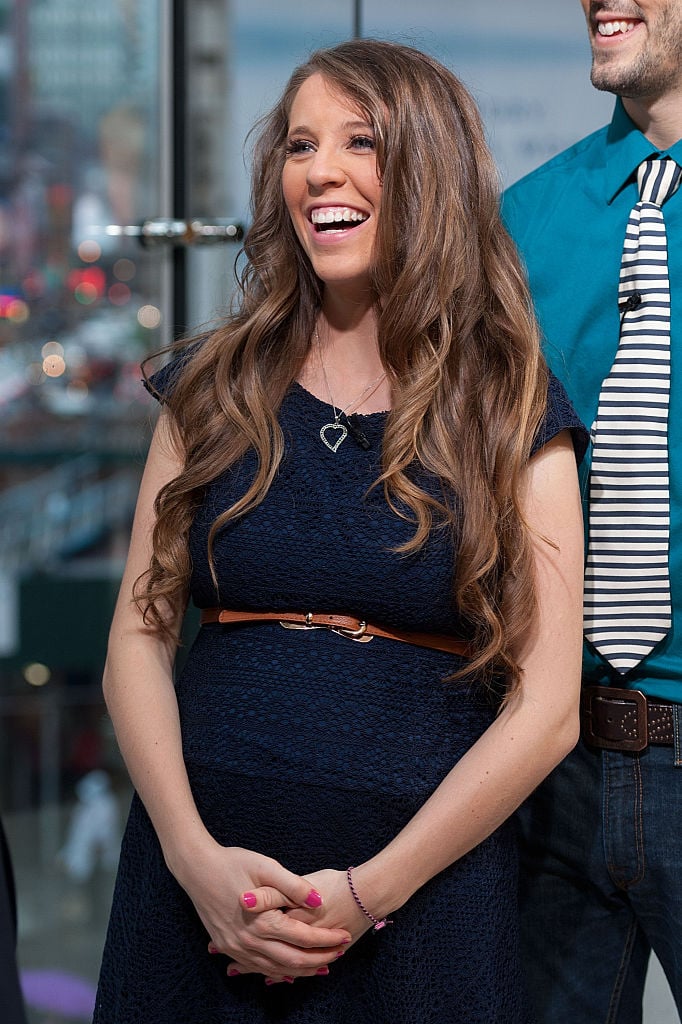 Jill Dillard has been very busy at home
Not only does Jill Dillard have two kids to take care of —sons Samuel and Israel — she also has a husband in law school. Plus, the family just packed up and moved into a brand-new house. It's likely that Jill Dillard has been way too busy to think about caring for a newborn baby, even if she does want to have another one eventually.
With each new pregnancy announcement, Jill has posted words of congratulation on her social media, proving that she's at least happy for her siblings and in-laws as they announce their big news. If she's jealous, she hasn't said so publicly. Even though there are rumors of a "sisters" pregnancy photo shoot that Jill won't be included in.
Derick and Jill might be having more kids soon
Every day is a chance for another pregnancy announcement from the Duggars, and it's likely that Jill will be sharing her own exciting news any time now. Fans predict that either she and Derick or newlyweds John David and Abbie Burnett will be the next to announce that they're pregnant.
For one thing, Jill and Derick have two sons, and there's a good chance they'll have another child in hopes of having a girl. The Duggar grandchildren are mostly boys, which is one reason everyone is so obsessed with Jinger's daughter, Felicity.
The Dillards might be having trouble conceiving
Some sources are reporting that Jill and Derick might have trouble conceiving since they "only" have two children—a low number by Duggar standards. But in a practical sense, the couple might be waiting until Derick is done with law school and has full-time employment to have more children.
At least now that they've moved into a new house, they have plenty of room to add another small human to the family. Will Derick and Jill Dillard be the next Duggars to announce a new little addition? We'll find out soon enough.