'Counting On': Is This Proof That Jim Bob Duggar Is Lying to His Entire Family?
The secret appears to finally be out. Derick Dillard and Jim Bob Duggar don't see eye to eye. While Derick, who married Jill Duggar in 2014, has taken to Twitter in recent months to spill some tea on the Duggar clan, the information he is sharing in his Instagram comments paints an even darker picture of the family's patriarch, Jim Bob. In one comment, he even suggests the family patriarch spent years lying to his own children about how they were getting paid for their appearance on 19 Kids and Counting and Counting On.
Derick Dillard is spilling the family tea in his Instagram comments
Derick has ticked up his social media usage, likely because his law school semester recently ended. The father of two has even taken to the comments section to answer some prying fan questions, and none of what he has said paints Jim Bob in a positive light. First, Dillard informed fans that Jill was not allowed to assist in Jessa Duggar's birth until Jim Bob gave her the green light. The father of two alleges that he and his wife are not allowed at the family's home unless Jim Bob is their or gives his expressed consent.
While his first admission suggested controlling behavior, his second comment was an even bigger bombshell. In the comments section, Derick reported that he and his wife were never informed that the family was being paid for their involvement in Counting On. Instead, he insists he and Jill were under the impression that Jim Bob was simply reimbursed for gas and expenses, and that the show was a form of ministry. A Reddit user grabbed a screenshot of the exchange for posterity.
Derick claims the only one appearing on the family's reality TV show under contract is Jim Bob Duggar
Fans pressed Derick for more information, and in one reply he alleges that Jim Bob was the only person in the family under contract, meaning any money from TLC was delivered directly to Jim Bob. At that point, he would be free to divvy out funds as he saw fit. Is that possibly true, though? After all, Counting On was specifically focused on the adult children as they married and moved from the nest.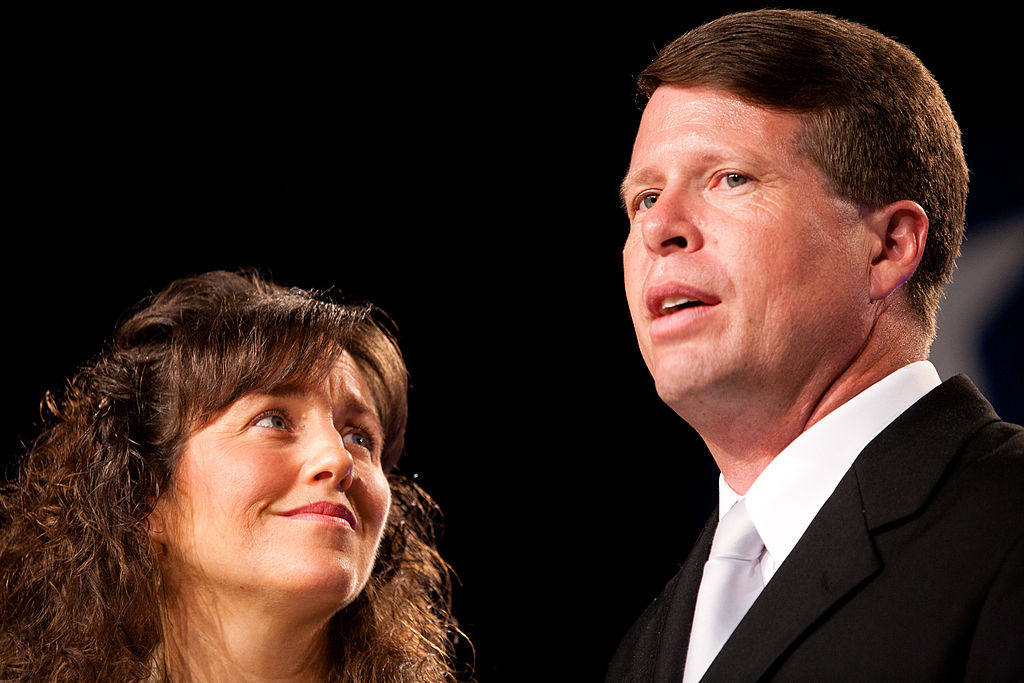 The details of the Duggars' contracts have never been made public, but a reality TV executive claims most TV shows like Counting On budget between $250,000 and $400,000 for each episode. The talent alleges receives about 10% of that budget, according to Romper. The speculation was from 2009, though, and since the Duggars have been on the air for many years, it's likely they are making more.
While it would seem likely that the family would be paid as individuals, that is generally not how it works when a family is involved in filming. It's long been suggested that the Gosselin family was paid as a group. The same was likely true for the Duggar family while all of the offspring were minors. One would assume a separate contract would have been constructed for the adult children, but that's not guaranteed. TLC has never commented on the family's contract, as is standard form.
Is Jim Bob monitoring Derick's comments?
Fans have long assumed Jill and her husband were on the outs with her famous family. Speculation began over the summer when Jill and Derick moved into their new home without the help of the Duggar clan. Allegedly, the entire family was on vacation when the family of four moved into their new abode.
The fact that Derick and his family were missing from a family vacation to California further fueled the speculation. Thanksgiving rolled around and Jill and Derick appeared to celebrate alone. Now, fans think Jim Bob and Derick are at war, and it's possible that Jim Bob is monitoring Derick's social media usage. To be fair, there is absolutely no concrete evidence that the father of 19 is monitoring his son-in-law's social media commentary. Neither Jim Bob nor Michelle Duggar has ever commented on any of the information Derick has released.