'Counting On': Jason and James Duggar Graduate from Homeschool. Will They Go to College?
Congratulations are in order. Jason Duggar and James Duggar have graduated, their mom Michelle announced in an Instagram post on Sunday. Nineteen-year-old Jason and 18-year-old James have completed their homeschool education are ready to move on to the next stage of life. 
"Graduation is a milestone event!! Today we celebrated Jason and James with a graduation party! 🎓 Their diligence in school, learning of trades and practical skills, and completion of the ALERT program are all amazing accomplishments," Michelle wrote. "We love you boys and can't wait to see what's next for you both!!"
The Duggar family homeschools their kids 
As Counting On fans know, the Duggar family homeschools their kids — all 19 of them. Jason and James were no exception.
What does school look like in the Duggar household? It's a little different than a traditional classroom. The kids spend about four hours a day doing formal lessons, Michelle told homeschooling publisher AOP in 2012. Additional time is dedicated to music lessons. Learning takes place in a dedicated homeschool room, and there are additional workstations with computers set up throughout the house for the kids who are doing digital lessons.
Older children are assigned one of their younger siblings as a buddy and are responsible for helping them learn. Michelle says that approach benefits both kids. 
"In teaching their siblings, I find that the older children have learned so much more themselves," she explained.  
What the Duggar kids learn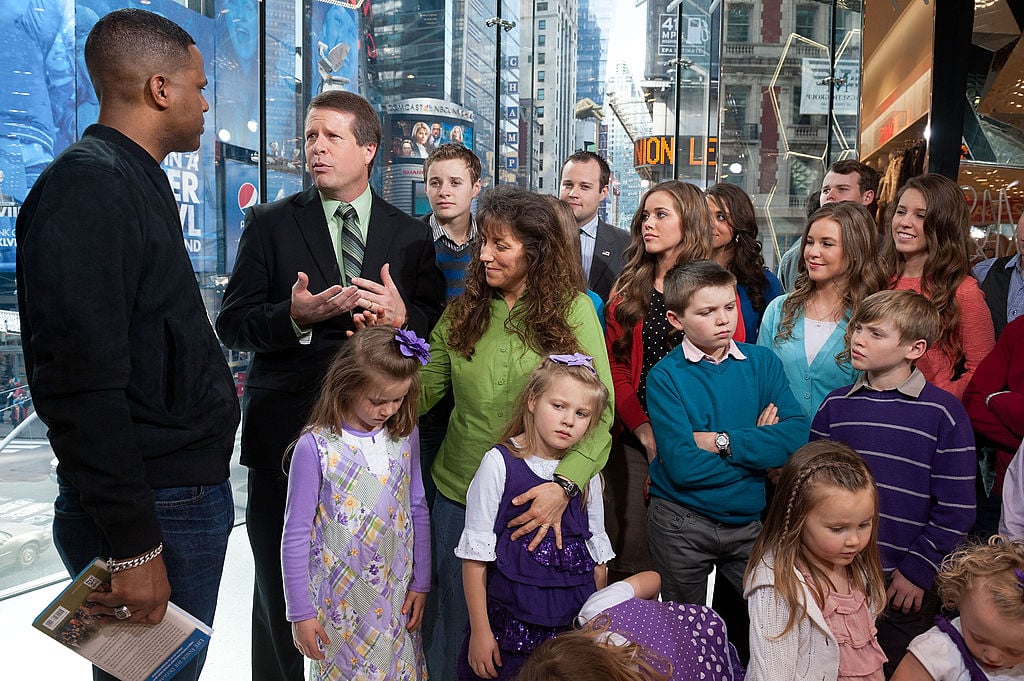 The Duggar kids study subjects like math, English, phonics, spelling, typing, Michelle has said. They also memorize verses and "study godly character qualities." Older children also have lessons in science, history, law, and medicine. Specifically, Michelle has mentioned using the ACE curriculum, a Christian-based homeschool curriculum, and Switched on Schoolhouse for computer-based learning. 
Some Duggar boys, including Jason and James, also participate in the ALERT Academy. According to the organization's website, it's "an intensive, 3-phase Christian discipleship and career training program that equips young men to serve people in need." It includes a 9-week boot camp, a 10-week emergency response training that focuses on firefighting, rescue, and diving, and 10 weeks of advanced training in fire fighting, diving, aviation, or other areas. 
Will Jason or James Duggar go to college? 
Now that Jason and James have finished their homeschooling, will either boy head off to college? It seems unlikely.
The Duggars aren't big fans of higher education. Neither Michelle nor her husband Jim Bob have a college degree, and most of the kids have passed on the idea of attending a traditional four-year school. A few have completed courses through an online learning program called CollegePlus, though. And Joseph Duggar even enrolled at The Crown College, a Christian college in Tennessee, but he only completed one year there. 
While the core members of the Duggar family have chosen not to further their educations, several of the Duggar in-laws are college grads. Jill Duggar's husband Derick Dillard went to Oklahoma State and is now in law school at the University of Arkansas. Jinger Duggar's husband Jeremy Vuolo also has a bachelor's degree and recently relocated to L.A. to complete his graduate studies. Jessa Duggar's husband Ben Seewald has a degree in political science from an Arkansas community college. But so far, none of the Duggar women have broken the mold by enrolling in college classes.