'Counting On' Critics Think Jeremy Vuolo Playing Soccer With Felicity Says a Lot About His Parenting
Jinger Duggar and Jeremy Vuolo have been married since 2016, and they share one daughter. The Counting On stars moved to Los Angeles last year, and for a while, they were fan favorites on the show. Now, though, some have started to see Vuolo in a different light. And critics of the show think his recent video playing soccer with Felicity says a lot about his parenting.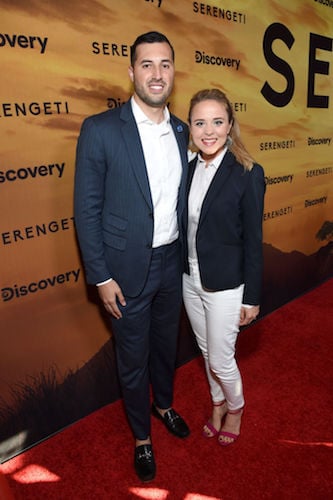 Jinger Duggar and Jeremy Vuolo wed in 2016
When Duggar and Vuolo first met, things moved quickly. They were introduced through Jessa Duggar and Ben Seewald, and Jim Bob approved the two to court once he realized that Vuolo was a pastor who was devoted to God. The two only courted for a few months before Vuolo proposed, and they planned a wedding quickly.
Afterward, they moved to Laredo, Texas, where Vuolo worked as a pastor. They planted roots in the town, and Duggar started breaking out of her shell a bit more. She began wearing pants and dying her hair, and she made plenty of new friends.
The two aren't in a rush to have a big family
Duggar and Vuolo enjoyed their time together during their first year of marriage and didn't have kids right away. They wed in November 2016, but there was no pregnancy announcement until more than a year later. The two welcomed Felicity in July 2018. Since then, though, they haven't had any more kids.
It's common in the Duggar family to have as many children as possible. But Duggar and Vuolo carved a different path for themselves and are not rushing into having a big family. It's been nearly two years since Felicity was born, and the two haven't announced another pregnancy.
Critics don't love Vuolo's attitude in his recent video with Felicity
Vuolo recently posted videos to his Instagram story, which showed him playing soccer with Felicity. Though he seemed engaging with her, some critics thought he was more focused on Felicity playing well than actually spending time with her and that he doesn't "interact with his child when the camera is off."
"This is not the body language of a dad who cheers his kid on," one user wrote on Reddit. "He's going to be the soccer dad that makes his daughter hate soccer," another person commented, saying he'll be "yelling at her" for wanting to play with the other kids instead of learning the skills. "When is the camera off though? Everything they do is for [Instagram]," someone chimed in.
Some think Duggar and Vuolo's marriage seems 'fake'
Duggar and Vuolo post about one another a lot on social media, and it's had some people questioning what their relationship is really like. Though the two seem to have a lot of love for each other, it's not uncommon for people to gloat about their significant others when things behind the scenes aren't actually going that well. Duggar's recent post about Vuolo loving her so well received a few negative comments, including someone who wrote that the relationship seems "fake." And it certainly wouldn't be the first time. It's important to note, though, that nothing has been confirmed about whether there is negativity in the couple's relationship.