'Counting On': Fans Think Jessa Duggar is Unhappy in Her Marriage
Whenever you see the Duggars they are usually smiling and seem quite happy. They're always busy taking care of things around the home or running errands with a joyful expression. The happiest family member seems to be Michelle Duggar, who seems to have a permanent smile on her face.
Despite their joyful appearance, fans don't think Jessa Duggar is happy in her marriage. They believe she really wishes she had married someone else and could start over.
Some think Jessa Duggar is bored with her life
There are some fans on Reddit who think Jessa seems bored with her life as a wife and mother. Redditor ladylovesrain believes Jessa loves her children and her husband, Ben Seewald, but feels boxed in. "I think Jessa loves her boys and Ben but is bored with her life. I just get the feeling she sees herself better than her sisters and could have done better than Ben."
Another viewer chimed in, saying she agrees with the observation that Jessa seems bored. However, the commenter also added that Jessa probably feels better about her life when she sees Derick Dillard's social media. "I agree she seems bored with Ben. I bet when she feels low, she looks at Derick's Twitter… then feels better. Lol."
Others think the only reason Jessa has survived marriage so long is because she gets control
Other Counting On viewers feel Jessa has toughed things out with Ben because she has more control than her sisters do. Although religious beliefs play a big role in her choice to stay married, having more say in her marriage might also help, according to viewers. However, control in a relationship doesn't automatically mean you're happy. This is what Redditor shifa_xx had to say about Jessa's marriage. "I think she loves being married to [Ben] because she gets more control in her marriage than any of her sisters. Sure, Ben doesn't seem as great on paper compared to the other husbands, but long-term there would be more benefits to him than the others," she said.
Was Jessa Duggar really OK with her courtship with Ben Seewald?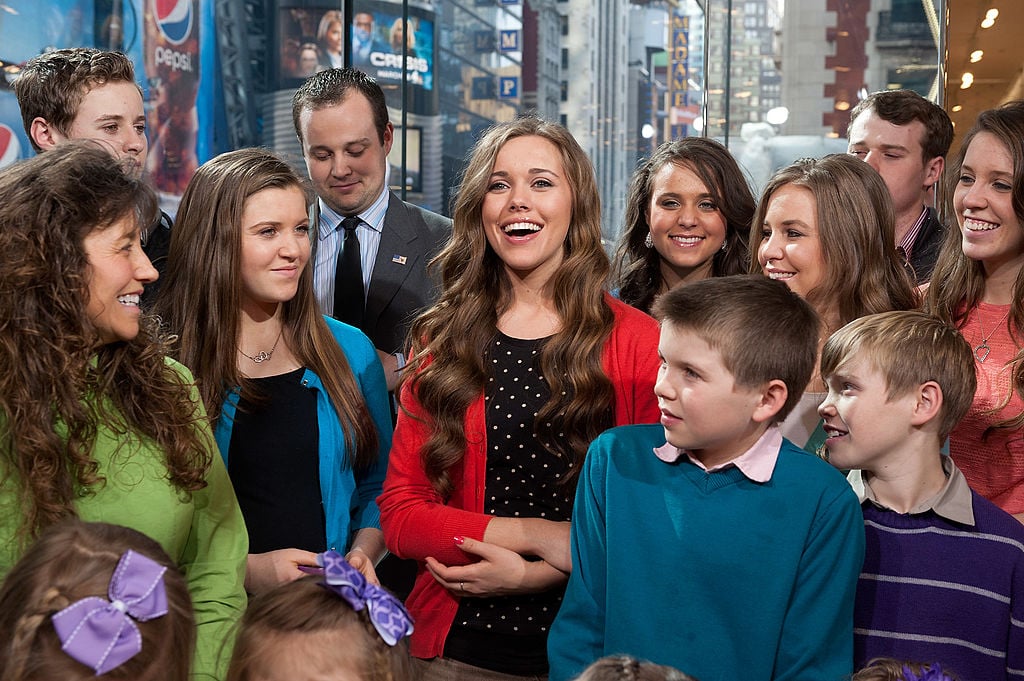 It can be hard to see the whole picture when it comes to reality television because of the editing, but there are fans who believe Jessa wasn't all that thrilled with her courtship. Viewers believe Jessa's disinterest in Ben can be seen if you watch their interactions on Counting On during the courtship. Redditor Substantial_Volume says Jessa seemed to be apathetic. "I can see this! I recently re-watched the courtship and [Jessa] seemed so not into it. And now she basically has three kids at home. I think she's a little resentful now that she can't do it again and be the center of attention again," said the viewer.
Some fans think Ben Seewald and Jessa Duggar are just co-parenting
Counting On viewers are also saying it seems like Jessa and Ben have more of a co-parenting relationship than a marriage. Michelle Duggar emphasizes the importance of a passionate marriage, but some fans think Jana is more focused on raising the kids:
I'm not sure I see Ben as a third kid, and if it is that way, I can see it being Jessa's making due to her take-charge personality. I think she has more of a co-parenting situation going with him than she would have with most other husbands. That and I honestly think Ben probably puts up with a lot from her (I saw him make a bit of a face when she rudely talked over him in a recent talking head). I've wondered if the fact that he's apparently beholden to [Jim Bob] is actually her preference, because it keeps him under her control a bit as well rather than off in the world doing his own thing. It seems like he's wanted to do things, but they don't seem to go anywhere.
Read more: 'Counting On': Why Some Fans Want the Duggars to End the Show
Check out The Cheat Sheet on Facebook!