'Counting On': Jessa Duggar Proves She Definitely Isn't a Helicopter Parent: 'Spurgeon Can Fend For Himself'
The Duggars have always raised their family a bit differently than most modern Americans. Michelle and Jim Bob Duggar chose to homeschool all of their kids, and they almost never let them out of their sight. Now, many of the Duggars have grown up and started families of their own. But Jessa Duggar, who is a mother to three kids with husband Ben Seewald, just admitted that she definitely isn't a helicopter parent.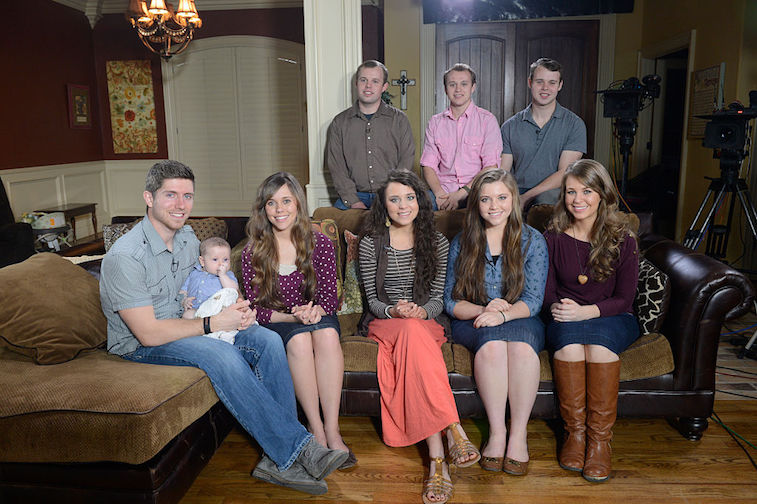 Duggar and Seewald recently welcomed their third child
Duggar was the second daughter to marry behind her older sister, Jill; they both wed in 2014. Since then, Duggar and her husband have welcomed three kids. Their oldest son, Spurgeon, was born in 2015, followed by Henry in 2017 and Ivy Jane in 2019. The Seewalds have had their hands full raising three kids, however Duggar does have a lot of experience with parenting since she often helped her mother out with her younger brothers and sisters growing up. Duggar tends to spend most of her time caring for the family, but that doesn't mean she doesn't want her children to have any freedom.  
She appears to be raising her kids similarly to her parents' lifestyle
Though Seewald seems a bit more moderate in his religious views than Jim Bob and Michelle, Duggar and her husband still appear to be living a life very similar to her parents'. Duggar wed when she was only in her early 20s, and she never attended college or held a full-time job. Rather, she married Seewald and immediately started having kids. The two have welcomed three children in a short period of time, and fans are certain they won't stop after only three.
Duggar definitely isn't a helicopter parent: 'Spurgeon can fend for himself'
Though Duggar spends plenty of time with her little ones, she still likes to give them some independence whenever she can. With so many siblings, she always has a babysitter to watch the kids if she and Seewald want to go out. On a recent episode of Counting On, Duggar explained that she has no reservations about leaving her oldest child with a few of her brothers. "Spurgeon can fend for himself," she says on the show, suggesting she isn't worried about him making a mess or her brothers being irresponsible. She noted that she wouldn't leave a newborn with Jedidiah and Jason Duggar, though she seemed to make it clear that she trusts Spurgeon (and her brothers) enough to not worry about him when she's gone.
Seewald recently hinted he's definitely not interested in having 19 kids
Though Seewald and Duggar have appeared to be on a path to the same life as their parents, Seewald seemed to make it clear in that same episode that he definitely doesn't want 19 kids — at least not while they're living in their current home. "Imagine living in our house, with the size it is, with 19 kids?" he said. "The bathroom would be in constant use; you'd have to start maybe two days out just to get everybody showered for church on Sunday."
Duggar has said in the past that she's hoping to adopt at some point, so it seems like the two of them will still have at least a few more kids — but we'd be surprised if they ended up with 19.