'Counting On': Jill Dillard Is Stepping Up Her Meal Game with a Healthy Quiche Recipe for Once
It's easy to mock Jill Dillard's meal choices. The former Counting On reality star and member of the Duggar family is known for preparing questionable dishes for her family, which look disgusting on Instagram and probably taste even worse. Fans have been known to attack Dillard's menu items, calling them unhealthy and unappetizing.
But lately, Jill Dillard is either paying attention to the criticism or just making better food choices coincidentally. We don't know the motivation, but it's becoming quite clear that Jill Dillard is stepping up her culinary game and isn't afraid to brag about it. Here's what she's been cooking.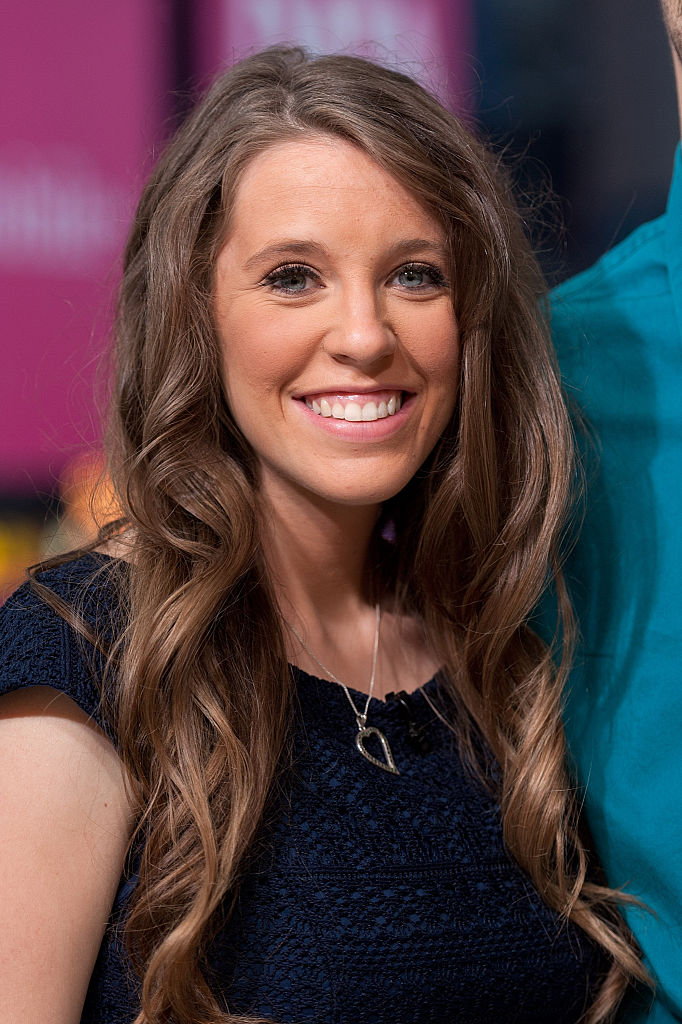 Jill Dillard is whipping up vegetable quiche from scratch
While she's been criticized in the past for using unhealthy ingredients to speed up the cooking process, like canned soups, Dillard's latest culinary adventure included a completely made from scratch vegetable quiche that looked divine. She even made the crust herself instead of opting for store-bought.
Dillard shared the recipe for her Parmesan Spinach Mushroom Quiche on her family blog, in an Instagram post, and in her Insta stories, so it's clear she was intent on getting the word out. The meal looked excellent and for once it was something healthy. Even the haters had a hard time coming up with anything negative to say about an egg pie packed with fresh vegetables.
She might make her quiche differently next time
One commenter wondered if everyone in the Dillard family — including the kids — ate the quiche without complaint. Jill Dillard admitted that she had a bit of a hard time convincing her two sons, Samuel and Israel, to try the healthy dish.
"The struggle is real!" Dillard replied when asked if her kids liked the quiche. "The boys aren't big on mushrooms…but hopefully they'll like it the more they try it. I may sub some for bacon or sausage…I know they love those things lol."
Jill Dillard has been slammed for recipes in the past
Though Jill Dillard is more than happy to share cooking tips and recipes with her readers, many critics seem confused by some of her choices. They often point out that Dillard relies heavily on processed ingredients instead of purchasing fresh produce and meat.
And she may have gotten these tendencies from her mother, Michelle Duggar. Surely, it's not easy (or cheap) purchasing food for 19 children. But even so, Duggar naysayers have been consistently horrified by the lack of healthy options at Jim Bob and Michelle's house. The Duggar kids have even been accused of displaying similar habits to people who are food insecure.
She's good at ignoring critics
Jill Dillard is no stranger to criticism. From her questionable casseroles to the controversial things her husband Derick Dillard says on Twitter, the 28-year-old mother of two is used to putting up with negativity, especially from people on social media. And instead of responding to the haters, she mostly just ignores them.
Will we see more healthy recipes from Jill Dillard soon? It's looking more likely that she's heading in that direction. Bacon quiche sounds like the perfect fall recipe!