Counting On': Will Jill Duggar and Derick Dillard Ever Be Accepted by Fans?
Those who watch Counting On have long had mixed feelings about Jill Duggar and her husband, Derick Dillard. Duggar and Dillard are no longer on the show following some questionable behavior by Dillard, and fans have turned on the couple. The show once featured Duggar and her new husband, but now, people can't seem to stand either of them. Will fans ever come around to the two again?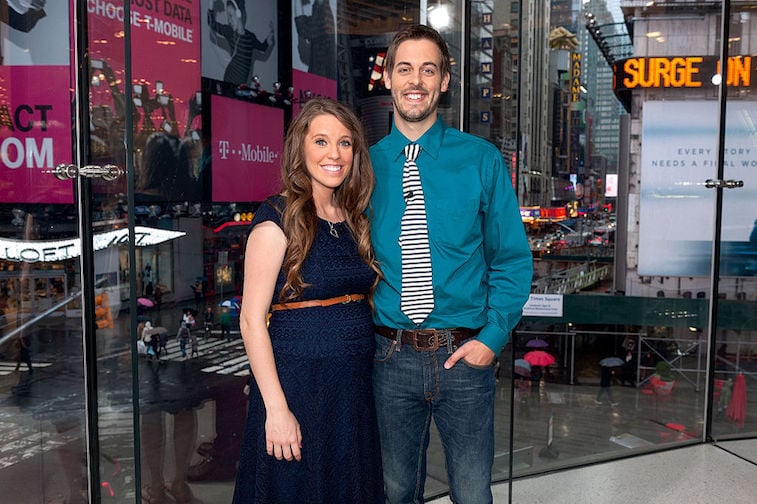 Duggar and Dillard were once the highlight of the show
After 19 Kids and Counting was canceled in 2015, TLC launched a new show called Jill and Jessa: Counting On, which highlighted the new marriages of the two Duggar women and how they moved past the rebirth of Josh Duggar's sexual abuse scandal from the early 2000s. Fans tuned in to see what the new show was all about, and since Jill and Jessa were the only two married Duggars (besides Josh), the show focused primarily on their lives. However, Jill eventually left the show, and other Duggars started to marry, so the show dropped the women's names from the title and became Counting On.
Fans started to question the two when they asked for donations to their charity
After Jill Duggar and Derick Dillard wed, they started a charity and moved to South America. However, they were often asking fans for donations, but the waters remained muddied about what exactly the money was being used for. The two were supposedly taking mission trips to South America, though some think it was used more for housing and food for them on those trips rather than helping those in need. Eventually, the couple's charity folded, which left fans even more confused — especially the ones who had donated money. The couple lost a lot of respect from fans for not being entirely open about the charity from the start.
Dillard's comments about other TLC stars disappointed a lot of people
In 2017, the couple took another hit when Dillard posted hurtful tweets about other TLC stars, including Jazz Jennings, who is transgender, and Jeremiah Trent and Nate Berkus, who are gay. People called for the two to be fired, and TLC took action. It still remains unclear whether Duggar and Dillard left the show on their own or were fired by the network, but either way, they no longer appear on Counting On. The tweets received criticism from many Counting On fans who like the show but don't necessarily agree with the couple's views, and it seems like more and more people hate on the two, even as time goes on. 
Many fans have seemed to entirely write-off the couple
Those who keep up with Duggar's Instagram posts have seen the hate she receives on social media. It seems that the people who have written the couple off have no intention of ever becoming fans again. However, Duggar still does have many fans who are on her side. She has 1.6 million Instagram followers, though some of those people are probably only following her so they can troll. It's unclear whether Duggar's fans like Dillard, too, and it's very possible that some are only fans of hers. It looks like Duggar has lost a lot of fans as the show has gone on, though there are still some dedicated ones who stick by her through thick and thin.
In time, it's possible that Duggar and Dillard will become more liked by fans, but being so open about their views has turned some people away for good.