'Counting On': Jill Duggar Seems to Be the Only One Who Doesn't Understand Instagram Etiquette
Jill Duggar loves Instagram. She posts photos and stories frequently, and she's always commenting on others' pictures. Though she uses the platform more than many of her siblings do, she also seems to be the only one who doesn't fully understand the etiquette. She's had a few distasteful posts and comments in the past, and fans have noticed.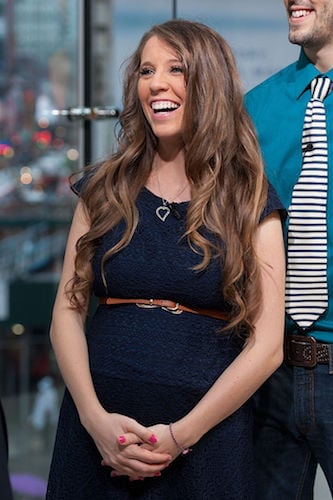 The Duggars have become major faces on Instagram
Through the years, the Duggar family has become well known for their reality television show, Counting On. The show follows the children of Michelle and Jim Bob Duggar as they start new lives with husbands, wives, and kids. With that, they have also become very popular on social media. Jessa Duggar has the most followers of anyone in her family with 2.1 million, but Jill Duggar isn't far behind with 1.6 million. Their younger sister, Jinger Duggar, has 1.2 million, while the other Duggar couples are under one million but still have quite a massive following. Jill Duggar's million-plus followers has led her to become somewhat of an influencer, but some of the things she's said and done on social media haven't gone over well with fans.
Duggar's posts about her kids are often trolled
Some of the photos Duggar posts about her children are adorable; the boys recently went pumpkin picking to celebrate Duggar's mother-in-law now being cancer free, and fans loved the photos. However, some of Duggar's posts featuring her children have been trolled by those who don't like her parenting style. She recently posted a photo showing her sons drawing on her patio with charcoal, and some fans suggested she was a bad mother for leaving them alone long enough to do that. Duggar has also posted some bizarre snacks for her kids in the past, including a photo of her son eating salt and lemons — something many fans deemed very unhealthy.
Her recent photo of a baby's funeral sparked outrage among fans
Earlier this week, Duggar posted a photo of flowers set atop a casket. In the caption, she explained that she had attended a funeral for a baby and followed it with the lyrics to hymn. While her post was meant to be touching, some fans were furious that she had posted the casket of another couple's baby. "… It's certainly not appropriate to post stuff like this unless given permission," one user wrote. "Not everything has to be an Instagram post, even with the purest intentions. This is insanely tacky of you to post," someone else commented.
Her use of emojis has also made some question her social media etiquette
Duggar loves emojis, and while they are a fun way to get a message across, there are times when they aren't appropriate. For instance, Duggar almost always uses the sobbing emoji whenever she posts about a loss, whether she's commenting on someone else's post with condolences or writing her own. Fans have called her out on the tacky emoji use in the past, saying that not all emojis are appropriate for more serious posts. In the photo of the baby's casket, Duggar did not use any emojis, so it's possible she read through the comments and took the hint from fans.
Many people have made comments about Duggar's lack of Instagram etiquette in the past, though none of her siblings seem to have the same issue.