'Counting On': Jill Duggar's Kids Seem to Have No Relationship With Their Cousins
Jill Duggar was once the star of Counting On, but she seems to have fallen by the wayside ever since she left the show. Derick Dillard, Duggar's husband, pulled his family off the air in 2017 after he posted controversial tweets, which the network — and fans — took issue with. Though Duggar was once the light of her family's life, she appears to have lost touch with her siblings and parents. And her children don't seem to spend any time with their cousins.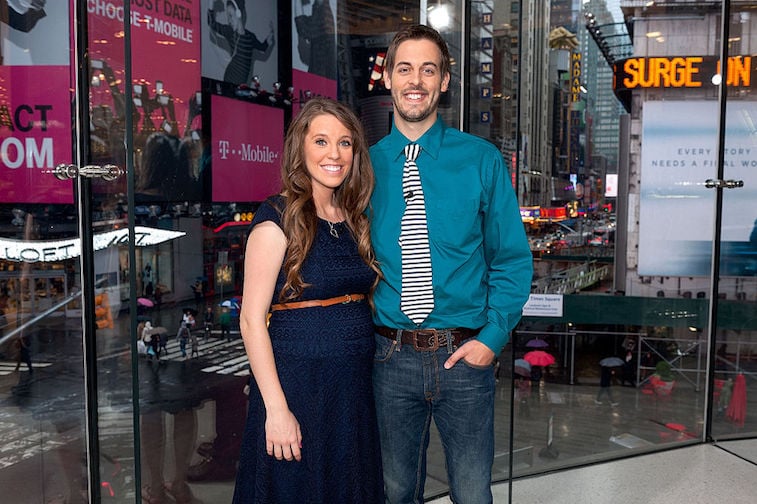 Duggar and Dillard left 'Counting On' in 2017
When 19 Kids and Counting first premiered, the show focused on Michelle and Jim Bob Duggar, but it also incorporated their older kids and their daily lives, too. And when the show was canceled in 2015 due to Josh Duggar's leaked sexual abuse scandal, a spinoff show called Jill and Jessa: Counting On took its place. Duggar was the face of the new show alongside her younger sister, since they were the only two Duggar children who had wed besides Josh. But in 2017, Duggar's husband posted hurtful tweets about other TLC stars, and fans called for him to be fired. Eventually, Duggar and Dillard parted ways with the show.
Fans have since become concerned that Duggar is feuding with her family
Ever since the Dillards left Counting On, Duggar has seemed to spend much less time with her family. She still engages with them on social media, whether it's leaving a comment under a photo or posting a photo to wish someone a happy birthday. But aside from that, it's as though she never sees her family. The Duggars just took a huge road trip out to California to visit Jinger Duggar and Jeremy Vuolo, and though some of the pregnant Duggars opted to stay back, the Dillards also didn't attend the trip. They never explained why they opted out of the vacation and didn't engage with the family at all on social media at the time.
She only ever posts photos of her children playing with family friends
Duggar loves spending time with her two sons, but she never seems to show them hanging out with their cousins. While her family was in California, all of the young Duggar kids spent time with the family. Meanwhile, Jill Duggar's boys were hanging out with family friends and other kids from their church group. Duggar recently posted an Instagram story of her boys having a playdate with her friend's children. The Duggars were always close growing up, since there were 19 kids, so it's odd that Duggar almost never shows her children having a relationship with the other members of the family.
Fans have several theories as to why Duggar and her family lost touch
If Duggar and her family truly are on bad terms, fans think they might know why. Some believe that Dillard pulling Duggar off the show angered Jim Bob, who then cut ties with the two of them. Others think that the family simply lost touch because of busy schedules somewhere down the line, though it seems hard to believe with all of them living in Arkansas. Duggar has never spoken out about her relationship with her family or addressed the rumors, but fans hope that if there is tension, she can eventually patch things up with her mother and father.