'Counting On': Jill Duggar's Kids Just Proved They're Smarter Than She Thinks
Jill Duggar is constantly busy taking care of her two little boys. But with the joys of parenting young kids also come those head-shaking moments when you wonder if they'll ever learn to behave properly. A recent photo of Duggar's suggested her boys made a mess — but some thought it clarified that they're smarter than she probably realized.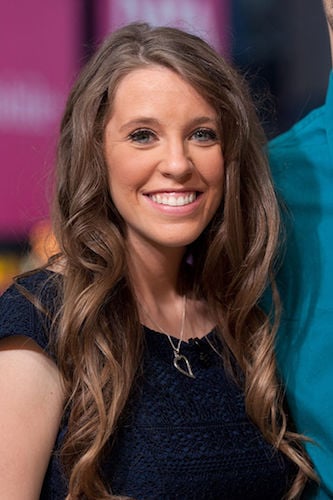 Duggar often documents her two sons' adventures
Duggar is a stay-at-home mom, so she spends a ton of time with Israel and Samuel, her two sons, while her husband attends law school. Duggar and Derick Dillard wed in 2014, and though they've only had two children (which is uncommon for people in the Duggar family), Duggar has made it clear that the boys are a handful. She homeschools them, and she often posts photos of the boys either learning, playing, or enjoying snack time. However, in between all of the productive tasks, the boys tend to act out, as little kids often do.
Her Instagram has become more focused on the boys and less on her extended family
Duggar loves posting photos and videos of her sons. They've grown very close, and though they are still young, it's clear they truly enjoy spending time together. All of Duggar's posts come amid rumors that she and the rest of the Duggar family aren't on the best terms. Her Instagram page has become much more focused on her immediate family and close circle of friends; she hasn't posted a photo with her extended family since she met Jessa Duggar's baby girl back in the spring. Though some fans have questioned why she doesn't appear to spend much time with her other Duggar relatives, others love to see the hilarious posts about her two boys.
Her sons recently proved they're smarter than she thinks
Duggar recently posted a photo and video of her children destroying her patio with charcoal. She joked that it took the boys "like 3.2 seconds" to wreak havoc once they got their hands on it. In the photo and video, Duggar's sons had just finished using leftover charcoal from the grill as chalk on the family's new patio. She didn't appear to be angry, but some fans pointed out that the charcoal as chalk was actually a very intelligent move by her sons. "Actually I think the charcoal as chalk is pretty smart," one fan commented. The comment received nearly 70 likes. "Very," someone else wrote in response. It's clear the Dillard boys know how to think outside the box.
Some questioned her parenting after seeing the Instagram post
Though Duggar appeared to only be having fun with her kids in the post, some took jabs at her parenting after seeing what her kids had done. "It isn't [kids will be kids]. It's [mommy isn't watching kids]," one user wrote. "That took way more than a few seconds to accomplish," the user continued. The comment received nearly 30 likes, though some came to Duggar's defense, suggesting anyone with young kids knows that with only a few minutes out of their parents' view, they can wreak havoc. Duggar seemed to find the humor in her sons' mistakes and likely learned a valuable parenting lesson in the process: Don't leave your children unattended for more than 3.2 seconds.