'Counting On': It Seems Clearer Than Ever That Jill Duggar Isn't on Good Terms With Her Family
The Duggar family has always been very close. Through everything, they've stuck by one another's side, despite everything they went through with the show's sexual abuse controversy back in 2016. However, it seems like one family member has fallen by the wayside a bit. Jill Duggar, who was once the face of Counting On, now seems to be more of an outcast than ever.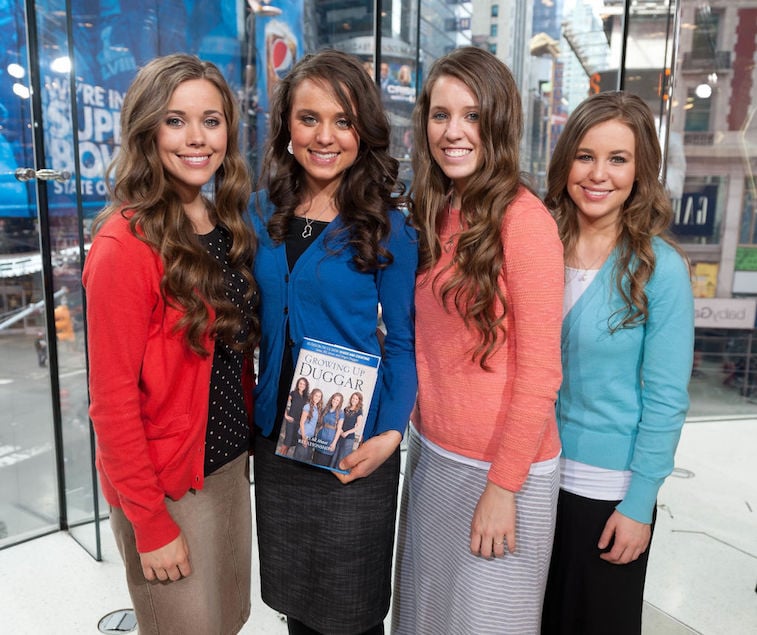 There have been rumors that Jill and her family members don't get along
For the last couple of years, there have been rumors that Jill and the rest of the Duggar family don't get along. Though there is no hard evidence of the rumors, some fans suspect that Jill and her husband, Derick Dillard, landed on bad terms with the family once Derick forced his family to leave the reality show. It seems that Derick could be the problem, since Jill was always very close with her family prior to her marriage. Either way, in recent years, things appear to have gone downhill between the Dillards and the Duggars.
Jill hasn't posted many photos with family recently
Jill loves to comment on Instagram posts. And some would even suggest she spends a little too much time on Instagram. However, as far as posting photos, she never seems to document any fun times she has with her extended family. All of her posts focus mostly on her two boys, and while any proud mother would do the same, most of the Duggars do post photos with their siblings and in-laws from time to time, too. She's posted congratulatory photos, such as wishing her mother a happy birthday and celebrating John David and Abbie's pregnancy, but the last time she posted a photo spending time with her family was back in May, when Jessa Duggar gave birth to her third child.
Fans have also noticed that Jill has been absent from photos of various family events, too.
The Duggars took a trip to California, and there was no sign of Jill
This week, many of the Duggars made their way to California to pay a visit to Jinger Duggar and her husband, Jeremy Vuolo. Jana, Anna, and Abbie were all on the trip, along with their spouses, their younger siblings, and Michelle and Jim Bob. Some of the Duggars, such as Jessa and Joy, didn't go, but that could be because Jessa is at home with her infant and Joy is working hard to build a house with her husband, Austin Forsyth. However, fans noticed that Jill was missing from the trip, too. And even more surprisingly, Jill hasn't left any comments on Jinger or Jana's photos, and she hasn't posted anything about missing out on the trip. Since Jill posts so much on Instagram, we can't help but wonder if there is a deeper reason why she isn't spending time with her family.
Since the family has been on the trip, Jill has posted photos to her Instagram story about taking some much-needed time to herself; she had a book and a cup of tea in her lap. She also posted a photo of her son enjoying lunch with friends. Meanwhile, his cousins are spending time together in California.