'Counting On': Jill Duggar Shocks Fans By Celebrating Halloween
The Duggars are one of America's most traditional families. They are very religious and take their relationship with God extremely seriously, which means they don't do many of the things most Americans do. However, Jill Duggar, who fans have largely speculated might be on bad terms with her family, just posted photos of her husband and two sons dressed up for the holiday. But she had an explanation for why she did it.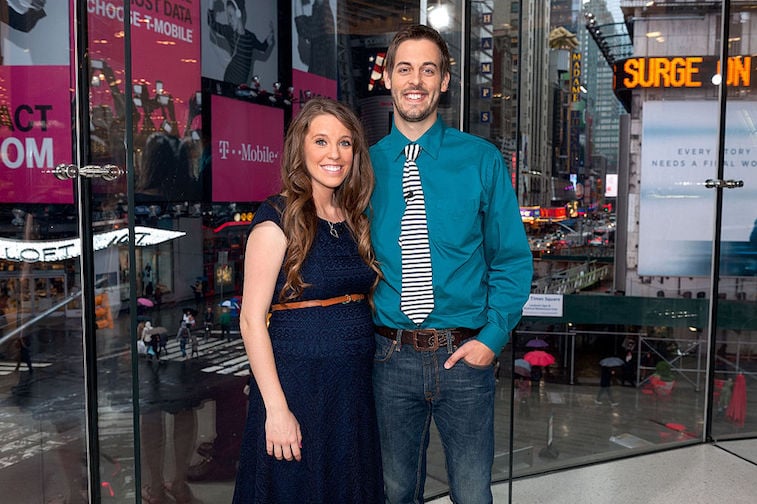 The Duggars have never celebrated Halloween
Growing up, the Duggars followed many strict rules. They did not live their lives the way most modern American families do. Michelle and Jim Bob Duggar raised their children on religious values; Michelle homeschooled them to incorporate even more religion into their lives. And to those who practice religion strictly, Halloween has always been off limits, since it's often equated to celebrating the devil. The Duggars have strict rules about other holidays, too — there is no Santa Claus in their lives; they hang a "Happy Birthday Jesus" banner rather than decorate a Christmas tree.  
Some fans think Jill Duggar is on poor terms with her family
Jill Duggar and Derick Dillard have been married for more than five years, and when they first wed, Duggar was the apple of her parents' eye. However, through the years, fans have speculated that her relationship with them has gone downhill. Duggar and Dillard left Counting On back in 2017 after Dillard posted controversial tweets about other gay and transgender TLC stars. Since then, fans have wondered if his actions, which resulted in Duggar's reality television career ending, caused conflict between him and Duggar's parents. She's been absent from various family outings, including the Duggars' recent trip to visit Jinger in California.
She claimed her family dressed up for free food
On Halloween, Duggar posted photos of her husband and kids dressed up in costume. It shocked her followers, since the family has always forbidden anyone from celebrating Halloween. However, in her Instagram story, she noted that the family only dressed up so they could receive discounts on food for having their kids in costume. They then traveled to Sonic, Chipotle, and Krispy Kreme to enjoy their discounted food. However, fans still left comments on the post asking why Duggar would choose to celebrate Halloween, though she hasn't replied to anyone's questions.
Could Duggar have celebrated to defy her family?
As far as we know, Duggar and Dillard have never celebrated Halloween in the past. However, it was always very important to her family that the kids don't celebrate. Since there has been speculation that Duggar isn't on good terms with the rest of her family, we can't help but wonder if she intentionally dressed her kids up for Halloween to defy her parents. While there is nothing that proves this, it seems timely alongside the rumors of a rift. Duggar didn't further explain why she dressed up the kids, but more than 11 hours later, none of her family members had liked the photo.