'Counting On': Jill Duggars' Doesn't Seem to Understand Emoji Etiquette
Admittedly, the Duggar kids embark on their social media journey a bit later than the rest of mainstream society. The Duggar kids aren't allowed to open Instagram or Twitter accounts until they are on their way down the aisle. In contrast, about 50% of the population has at least one social media account by the time they are 12 years old, according to CNBC. With a late start, it's understandable that they might not know the ins and outs of emoji etiquette right away, but Jill's been active on Instagram for over five years. Unfortunately for her, she still hasn't figured out how to use the smartphone language, and it's resulted in some odd moments, plenty of controversies, and some laughter, too. 
What is basic emoji etiquette?
Emoji etiquette seems to differ between different groups, but Diane Gottsman, an etiquette expert, suggests there are a few hard and fast rules that should always be observed. She notes that emojis should never be used when trying to convey a serious message. They also shouldn't be used if you are unsure of the meaning behind the character. Gottsman notes that there are several emojis that are often misrepresented or ones that may have different meanings depending on the group.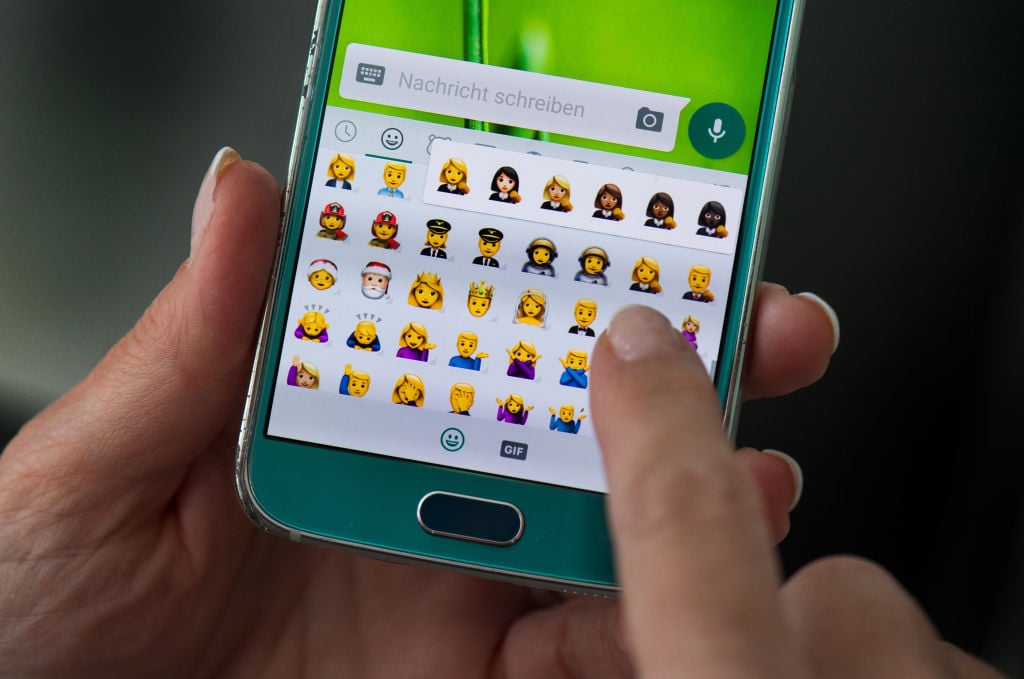 Jill has been guilty of most of the emoji don'ts that Gottsman mentions in a lengthy blog post. She's misused characters, and she's used them to convey serious messages. She has also gone heavy-handed with the characters in the past and has failed to read the room properly.
Jill's emoji use has caused controversy
Jill is heavy-handed with her emojis. Anyone who follows the mother of two on Instagram is aware of that. She stirred serious controversy when she decided to use several characters in a heartfelt message about her grandmother's passing.
The etiquette breach was so egregious that her cousin, Amy Duggar, even unfriended her for a brief period following Grandma Mary's sudden death. Amy later sent out a tweet noting that there is a time and place to use emojis, leading many fans to assume she took issue with jill's post. To be fair, Jessa Duggar also used several emojis to announce the family matriarch's passing.
Fans might be reading too much into Jill's emoji usage
More recently, Jill fed the rumor mill when she commented on Josie Balka's Instagram post. Josie is the daughter of Gil and Kely Jo Bates. The comment asked Josie and her husband to visit the family in Arkansas. All would have been well if she hadn't added a little note to hitch a ride with one of her brothers, followed by a double heart emoji.
The double heart emoji is generally used to convey the fact that love is in the air. Fans assumed that the use of that particular character indicated that one of the Bates boys might regularly be traveling to visit Jana Duggar. The ever-popular theory that Jana and Lawson Bates are an item was quickly reignited by the post.
Fans shouldn't be so quick to assume, though. First off, there is no concrete evidence that Jana and Lawson are anything more than friends. Jill's use of emojis is also suspect. It's more likely than not that she doesn't know the true meaning behind most of the characters she uses. In fact, it's likely that she just thinks the double heart emoji is cute.