'Counting On': Jill Duggar's Instagram is Taking a Weird Turn
Jill Duggar has always been a bit odd. From almost the moment she signed up for Instagram, fans have been noticing that the now mother of two clearly has a difficult time reading her audience. Most of the time, her awkwardness just comes across as goofy, but every so often she causes controversy. Several weeks back, Jill was at the center of a controversy when she shared a photo featuring the Kama Sutra. The ultra-conservative Christian later noted that she (and her husband Derick) weren't promoting the use of the text. Either way, everyone was talking about it. It seems like Jill hasn't learned her lesson. She took to Instagram Live, just one day after posting a tribute to her late father-in-law, to discuss more bedroom topics.
What is Jill posting to Instagram that is causing such a stir?
Jill took to Instagram earlier today to share another tip for married couples. She promoted a company called DatingDivas in a series of stories. The posts informed fans of precisely what they would be getting if they signed up for the Dating Diva's community.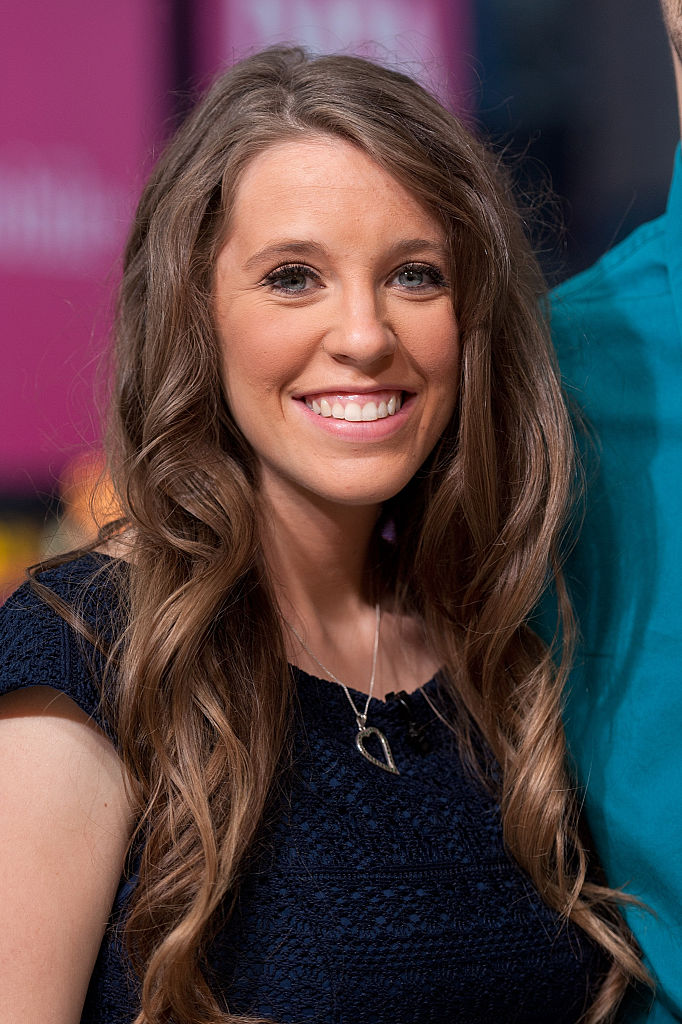 According to the company's website, Dating Divas is a group of women who work together to develop date ideas and marriage enhancing games for couples. The company also works with other companies to promote potentially useful products. Currently, the company's store includes everything from love calendars to sexy date ideas for every season.
Why is Jill sharing sexual wellness content?
There is nothing wrong with sharing sexual wellness tips, but it absolutely seems strange coming from the likes of Jill Duggar. After all, she did grow up in a family where modesty was of the utmost importance. She also appeared on 19 Kids and Counting and Counting On; both shows openly discussed the modest and chaise lifestyle the Duggar kids were expected to live.
So, why exactly is Jill sharing sexual wellness posts? Well, the answer is probably a lot more simplistic than most would think; the post is sponsored. In recent years, Jill has developed a bit of a career as an influencer. Generally, she works with brands that are in line with the Duggar family's moral leanings. Recently, though, she seems to be branching out, and it's likely because of the almighty dollar.
With Derick Dillard spending his days in law school, and the family wiped from the Counting On cast, they need to come up with a way to make some cash. Since Derick is busy with school, the responsibility of a family income seems to be resting squarely on Jill's shoulders. Since the Duggar family believes a woman's place is inside the house, she had to come up with a way to make some cash from her living room. Posting sponsored content is the easiest way to do just that.
Jill has shocked the masses with her open approach to sexuality
Jill's most recent post is not even close to the first time that she has caused a bit of a stir with content that skews sexual. While she's not posting erotica or anything, her open and honest approach to sexual health has shocked many. In fact, it was long believed that the Duggar kids were a bit sheltered and would be far more modest when it comes to discussing their sex lives, but when you think about it, Jill's take on intimacy isn't all that strange.
In fact, Michelle and Jim Bob Duggar have never been shy when it comes to expressing affection for one another, regardless of who is around. They've also been relatively open about how their private time together strengthens their bond as a couple. The Duggars aren't actually all that modest when it comes to sex; they just don't believe anyone who isn't married should partake in it. If you look at it that way, Jill's openness isn't all that out of character.