'Counting On': Jill Duggar's Latest Move Goes Completely Against What Her Famous Family Has Been Urging Fans to Do
Former Counting On star Jill Duggar walked away from her family's reality show three years ago. Since then, she has distanced herself from her Christian fundamentalist parents, Jim Bob and Michelle Duggar. Jill has started to open up about her decision to leave Counting On.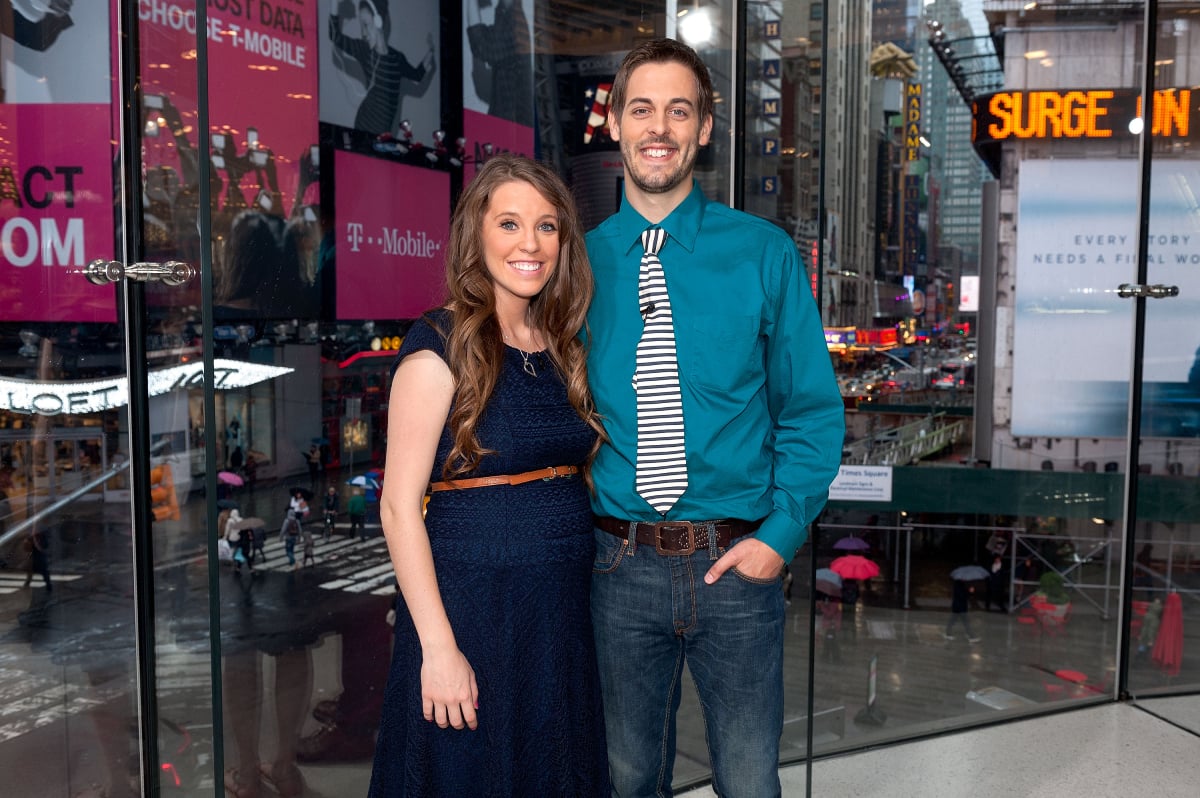 She's also shared some of her own opinions that slightly differ from her ultra-conservative family. But her latest move on social media was quite the shocker for Counting On fans. It goes completely against what her famous family has been urging them to do.
The 'Counting On' stars are conservative members of the Republican party
Jim Bob, Michelle, and many of their adult children have made their political views clear over the years. The Duggars are social conservatives who routinely support Republican candidates running for political office.
Jim Bob actually served as an Arkansas state rep in the late 1990s as a Republican. Jedidiah Duggar just ran for a state seat as a Republican in the 2020 election, but he lost his race.
The family has also publicly supported conservative candidates running for President in past elections, like Mike Huckabee. And, many of the Duggars have made their pro-life and anti-LGBTQ views public.
Some members of the family publicly supported President Donald Trump's campaign for re-election this year, no matter if they could vote or not. Oldest daughter Jana shared a video of her 16-year-old brother Justin mowing "Trump 2020" into their front yard just weeks before the election.
Joy-Anna Duggar is urging fans to follow her on Parler
After the election on November 3, Joy-Anna Duggar told her Instagram followers that she now has a profile on the alt-tech app, Parler. As Cheat Sheet previously reported, some have described Parler as "Twitter for conservatives."
Both Joy-Anna and her husband, Austin Forsyth, are now on Parler. The app has skyrocketed in popularity since the election. Their number of users increased from 4.5 million to 7.6 million in just a matter of days, and they still continue to grow.
RELATED: Joy-Anna Duggar Is the Latest 'Counting On' Star to Rebel Against 1 of Jim Bob's Most Famous Rules
Many conservative voices are on the app, like Senator Ted Cruz and Alex Jones of InfoWars. However, the app was not designed for people with a specific political opinion. Instead, they promise that users can "speak freely" and express themselves openly without fear of being de-platformed.
In the months leading up to the 2020 election, both Facebook and Twitter stepped up their fact-checking efforts. However, many users believe the tech giants are censoring conservative voices instead of checking facts.
Former 'Counting On' star Jill Duggar just followed Joe Biden on Instagram
Jill Duggar made it clear that she voted in this year's election. The mom of two shared a pic on Instagram of her and her husband, Derick Dillard, shortly after they cast their ballots on election day.
"Rain or shine, we'll vote! Voting is a privilege & lets your voice be heard!" she wrote in the caption. "I've tried to get better at doing my research too! It can seem daunting at first, but looking up your sample ballot and then the local candidates, issues & amendments & all is super important too!"
Jill also told her followers to remember the local races and bipartisan positions like judges and prosecutors. She pointed out the fact that many people forget – local races can "affect so much" compared to national ones.
RELATED: Sorry, 'Counting On' Fans, Jill Duggar Is Not as Woke as You May Have Thought
Fans noticed Jill's bipartisan message was completely different compared to her family members. They also wondered if Jill actually voted for Joe Biden because she is now following him on Instagram.
Jill is also following President Trump, so the Biden follow isn't a guarantee that she switched parties. But it does seemingly show fans that Jill is opening her mind to new ideas.
Episodes of Counting On are available on Hulu.