'Counting On': Jim Bob Duggar Reveals How He Learned of His Mother's Death in Season 10 Trailer
TLC recently released the new Counting On trailer for the show's 10th season, and it looks more intense than anything we've ever seen from the Duggars. The newest season shows the family's ups and downs, but this time, a major tragedy strikes the Duggar family. Grandma Mary Duggar, Jim Bob's mother, passed away suddenly earlier this summer; in the new trailer, Jim Bob recalls how he first heard the news.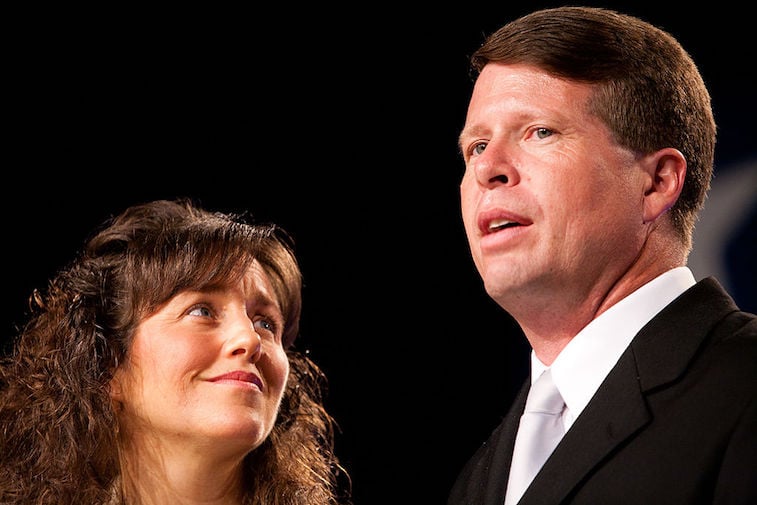 The Duggar family took to social media in early June to announce Mary Duggar had passed away
Earlier in the summer, the Duggars took to social media to share their fondest memories of Grandma Mary; they revealed she had passed away suddenly. Fans were shocked, since Mary was often on the show and helped Jim Bob and Michelle Duggar care for the kids. Many of her grandchildren posted heartfelt messages about her on Instagram. "She was so excited about the many new great-grandbabies due this coming fall and winter," Jessa Duggar recalled in a post. "She was a feisty, incredible woman who always took the time to talk about Jesus with everyone she knew!" Jill Duggar wrote.
It was later revealed she drowned in her pool one afternoon after church
Shortly after the family announced Mary's death, it was reported that she had died tragically. Mary had accidentally fallen into her own pool in her backyard one Sunday after church. "It appears she slipped and fell in the pool," Washington County Coroner Robert Morris told USA Today. The media outlet also reported that the accident had occurred at Mary's home. Jill revealed in a blog post that she was in "disbelief" when she received the news that her grandmother had passed.
In the new trailer, Jim Bob recalls receiving a phone call from his sister
In the Counting On season 10 trailer, Mary's death is a focal point. And Jim Bob recalls the horrible moment when he learned what had happened to his mother. "I got a call, and Deanna said, '… Come over quickly, mom has passed away," he said with a somber look. After Mary's death, the media revealed Jim Bob's sister, Deanna, had been the one to find her. The trailer then shows the funeral itself, along with the procession leading to the cemetery. "You just never know how much longer we'll have," Michelle says in response to the tragedy.
The family is very emotional at their grandmother's funeral
The Duggar family is very religious, and Mary had strong ties to her faith; she and her husband raised Jim Bob to be as religious as he is today. The Duggars firmly believe that there is life beyond death, and that's why they spend life working so hard to serve the Lord. Yet still, when someone they love crosses over, it's a very emotional process. The trailer shows several of Mary's grandchildren crying during her service, including her grandsons trying to stay strong as they speak about her in front of all who attended.
Mary's tragic death, along with other drama in the Duggars' lives, will be revealed in season 10, which premieres on October 15 on TLC.