'Counting On': Jinger Duggar is Hosting a Charity Event, and Fans Have a Major Problem With It
Jinger Duggar has earned a reputation of being the most progressive Duggar in her family. The Counting On star moved to California with her husband and daughter earlier this year, and fans have been happy to see her branching out and stepping away from the strict lifestyle of her parents. But now, Duggar is becoming even more of an influencer, and she's already partnered with several brands. But her recent charity partnership has some fans speaking up.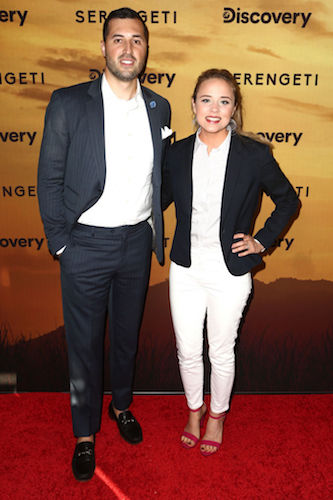 Duggar has become much more modern than her siblings
Ever since Duggar married Jeremy Vuolo, she's become far different from her siblings. She doesn't dress as conservatively, and she has stepped outside of the strict religious world in which she was raised. Of course, Duggar still practices religion and has a close connection to God, but she seems to have started enjoying other things in life, too. Duggar now watches television and attends sporting events. She's made friends who are more moderate than her and has opened her eyes to a new side of life that her parents didn't give her.
Her recent partnership has had some fans concerned
Duggar has 1.2 million followers, and for that reason, she occasionally partners with certain brands to promote various products. Duggar recently announced a charity event in partnership with Rebecca Minkoff; the event is a toy donation to Toys for Tots as well a thank-you to hard-working mothers. While the concept is great, some fans have a problem with Duggar's partnership.
Rebecca Minkoff is a well-known designer, but her clothes are high-end. Fans weren't pleased with Duggar partnering with someone whose clothes are so expensive. "Most people can't afford those clothes Jinger!" one fan wrote. "Wow the stuff in that store are [sic] so expensive," someone else commented. "It's all about the Benjamins. Not impressed won't buy her stuff anymore," another person added.
Duggar has had problems with partnerships in the past
Duggar's charity event with Rebecca Minkoff isn't the first time she's had problems with a partnership. The donut brand Fonuts recently pulled a paid partnership with Duggar after learning more about who her family is and what they believe. (The Duggars are very traditional and conservative, and Duggar's parents and husband have openly opposed gay marriage, transgender rights, and abortion rights.)
Though some believe Duggar's views differ from her parents', Fonuts received complaints for the partnership and subsequently cut ties with Duggar. The brand's decision received some backlash, but many agreed that it was wrong to partner with someone who didn't represent the same values as the company.
Some question why Duggar is trying to become an influencer
On the same day Duggar's partnership with Fonuts ended, she announced the new partnership with Rebecca Minkoff. However, some question why she is trying to become an influencer at all. She has received some backlash for her various partnerships, though with 1.2 million followers, it makes sense that she would be looking for opportunities to make some income from her following, as many people do these days. It's unclear how the partnership with Rebecca Minkoff will pan out, but time will tell.