'Counting On': Jinger Duggar is Trying to Be an Influencer, But It Isn't Working
Counting On star Jinger Duggar has been trying to make a name for herself outside of her reality television family. Duggar married Jeremy Vuolo in 2016, and the two recently started a new life together in California with their daughter, Felicity. But now that Duggar is in L.A., she's trying to break into the influencer lifestyle — after all, she has 1.2 million followers. But it hasn't been working as well as she'd hoped.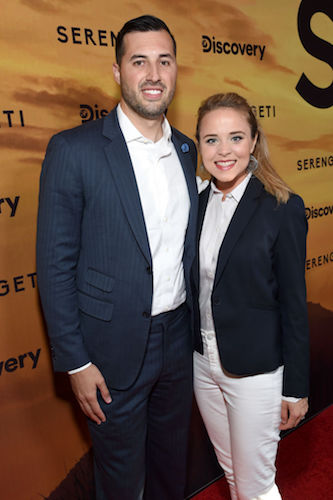 Duggar has promoted a few things here and there
Duggar's Instagram differs greatly from her family members' social media accounts. Her profile is much more modern and features photos besides just her family life. Plus, many of her family members post religious-based captions, whereas Duggar tends to keep religion out of her photos. She has been known to promote a few different brands and products, specifically including Audible, an audiobook app owned by Amazon. She has also promoted her cousin's clothing store, 3130 Clothing. But for the most part, she's been looking for bigger opportunities in the influencer sphere.
Two of her most recent partnerships just fell through
Despite having so many followers, Duggar hasn't had the easiest time landing influencer deals. Two of her recent partnerships were pulled one right after the other. Earlier this week, she announced a partnership with L.A.-based donut store Fonuts, but the brand received major backlash for the matchup. Duggar's family has openly opposed gay marriage, abortion, and transgender rights, and it led people to speak out against the donut brand for partnering with her. The Fonuts founders pulled the sponsorship immediately and issued an apology to their customers for their "poor choice of promotional partner."
Soon after the sponsorship was pulled, Duggar announced that she had partnered with Rebecca Minkoff to host a Toys for Tots event on December 8. Some questioned what would happen with that sponsorship after the Fonuts controversy — and within hours, Duggar had deleted the collaborative clothing post from her Instagram account. Rebecca Minkoff stated that Duggar and Vuolo would no longer be attending the event on Sunday. People assume that it was for a similar reason.
Fans have come to Duggar's defense over the pulled sponsorships
Though many people were grateful that Fonuts pulled the plug on Duggar, others came to her defense, suggesting the brand itself was being prejudiced for pulling a partnership with someone who has such strong ties to Christianity. Duggar's fans felt that it was in bad taste for Fonuts to pull the partnership, but Fonuts' fans said that the company's values don't align with Duggar's, so the collaboration doesn't make sense.
It will be tough for Duggar to shed her family name
Duggar has been trying to distance herself from her family, but it will be nearly impossible to do so, since she still takes part in the family's television show. Plus, while Duggar has shown more modern tendencies than her other family members, she still leans conservatively on issues such as gay marriage and abortion rights. These days, it will be hard for her to be respected in the influencer industry when her values are so misaligned with many of the brands she would represent.