'Counting On': Jinger Duggar's Husband Brushing His Daughter's Teeth is the Cutest Video You'll Ever See
Jinger Duggar and Jeremy Vuolo have earned the title of "couple goals" from Counting On fans. The two have been married for just over three years, and they share one daughter together, Felicity. Now, Felicity is starting to get to the age where she has to brush her teeth — the little girl has had a few teeth come in toward the front. And her father teaching her how to brush is the cutest video you'll ever see.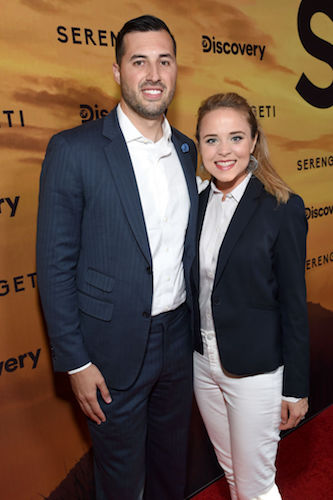 Duggar and Vuolo have been raising their daughter in California
Duggar and Vuolo made an announcement earlier this year that they would be picking up their lives and moving out to California. The two had been living in Texas since they wed in 2016; Vuolo was a pastor in Laredo. But when he received an opportunity to attend graduate classes at The Master's Seminary in Los Angeles, the two didn't pass up the opportunity. They moved in early July, and since arriving in their new home, they've been soaking up everything California has to offer.
The two have taken a more modern approach to parenting
Vuolo and Duggar have done things differently as a couple ever since they were married. Most Duggars have children one right after another, but these two have decided to slow things down; they've only had one child in three years. It's led many to suspect they are using birth control, but that hasn't been confirmed. Duggar and Vuolo have also been parenting Felicity a bit differently than other Duggars. They've taken her on adventures that don't have to do with religion, such as professional soccer games and aquarium visits. They seem to be opening her eyes to a more modern world while still instilling religious values.
Vuolo recently posted an adorable video brushing Felicity's teeth
Fans have watched Felicity grow up right before their eyes; Duggar and Vuolo love documenting life with their little girl. And now that she has some front teeth, it's important for her to start brushing. Vuolo recently posted a video of him helping Felicity brush her teeth, and it's the sweetest thing ever. In the photo, he reminds her to "say ah" and brushes her teeth while holding her. Duggar can be heard laughing in the background.
"What a precious baby girl," one user wrote. "This is adorable," someone else said. "Cuteness overload, she is just precious," someone else added.
Fans are patiently waiting for the two to announce another pregnancy
Duggar recently hinted on an episode of Counting On that more kids could be on the way for her and Vuolo. She made it clear that she isn't currently pregnant (or wasn't at the time of filming, at least), but did say that it's a possibility they will have more kids while they're living in California. With so many Duggars welcoming babies this year, all eyes have been on Duggar and Vuolo to announce another pregnancy, too. But they seem to be taking things slower than her siblings, so we'll have to see when they decide to have baby no. 2.