'Counting On': Jinger Duggar and Jeremy Vuolo Gush As They Celebrate Their 3-Year Anniversary
Jinger Duggar and Jeremy Vuolo just celebrated three years of marriage, and they've been doing things differently from the rest of her family ever since they said, "I do." The Vuolos have quickly become fan favorites on Counting On, and fans love to see how modern the two are while still keeping religion a big part of their lives. And their love for one another became even more clear after they gushed about each other in celebration of their third anniversary.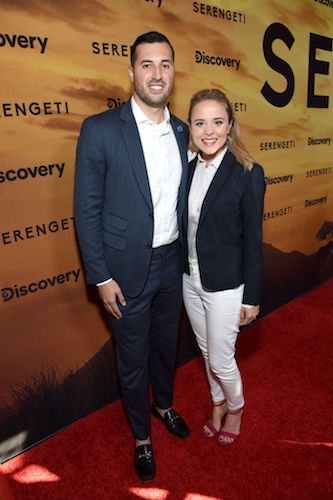 Duggar and Vuolo have had a different marriage from most of her siblings
Ever since Duggar and Vuolo tied the knot, they've taken on a different life than most of her siblings. The Duggars were raised with very strict rules; the daughters were prohibited from wearing pants, and the kids were always engaged in religious activities (none of them ever attended public school or played competitive sports). When Duggar married Vuolo, their convictions as a couple changed greatly. Duggar started wearing pants and tank tops, and she's even been spotted in shorts. They attend sporting events together and watch television the way other modern American families do.
The two are living the life in California
Duggar and Vuolo moved to California at the beginning of the summer, and ever since they arrived, they've been enjoying every minute of it. Duggar is far away from her parents, and though she is still very close with her family, she seems to have enjoyed carving a more independent path from her parents. Vuolo, Duggar, and their daughter, Felicity, are always exploring new towns and restaurants together. They've made plenty of friends and have branched out to do fun things, such as attending professional soccer games and visiting the zoo and aquarium.
They recently gushed about each other over Instagram
Duggar and Vuolo celebrated their three-year anniversary on November 5, and they had nothing but loving words for each other on Instagram. Duggar referred to her husband as "the man of my dreams" and said he "keeps me laughing every day." She also mentioned how much Felicity adores her father. Vuolo said that the past three years with Duggar "have been the greatest of my life." He also mentioned that it's a privilege "to share her home, hold her hand, and call her mine." The two always post photos of one another to Instagram and seem to genuinely have a strong, loving bond.
Fans have loved watching Duggar's little family grow up
Fans have taken such a liking to Duggar and Vuolo's life. It seems this couple can relate to most Christians in the United States more so than the whole Duggar family can. Duggar and Vuolo are modern but still keep God in their lives. They've only had one daughter in their three-year marriage, which is uncommon for the Duggars, who normally have kids one right after another. Fans have loved watching the Vuolo family grow up, from their relocation adventures to Felicity's milestones as a baby. Everyone is excited to see what's next for this couple.