'Counting On': Jinger Duggar and Jeremy Vuolo Just Showed Their Connection in the Cutest Way
Jinger Duggar and Jeremy Vuolo have been Duggar couple goals since they first wed back in 2016. The two have quickly become fan favorites; Jinger has taken the top spot of most-liked Duggar. Now, Duggar and Vuolo are living in Los Angeles with their young daughter, Felicity. And they're constantly showing off how in-sync they are as a couple.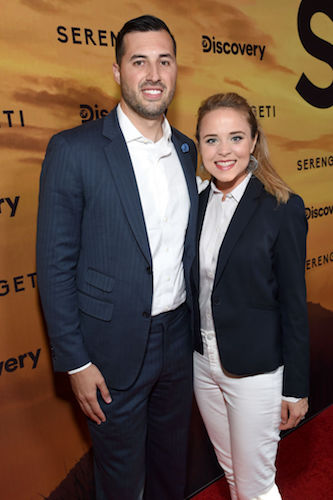 Duggar and Vuolo have been loving their California lifestyle
When these two first wed, they planted roots in Laredo, Texas, where Vuolo was working as a pastor. Though they loved life in Laredo, Vuolo had the opportunity to take graduate classes out in California, so he and Duggar picked up everything they'd put down in Laredo and set out on a road trip to the West Coast. Though they've only been living there for a few months, they seem to be loving their new lifestyle. The little family is constantly exploring new areas of the city, tasting great cuisine, and soaking up every bit of California sun.
Duggar has gained a lot more freedom since marrying Vuolo
Duggar and Vuolo met through her older sister, Jessa Duggar. And once they started to know each other, it was hard to stop their attraction. Normally, Jim Bob Duggar would introduce his daughters to their future husbands, but since Vuolo was very religious and had good intentions, Jim Bob allowed the two to court. Once they wed and moved to Texas, Duggar started to gain freedoms she'd never had before. She was able to wear tank tops and pants (and even shorts), she dyed her hair, and the two enjoyed activities that weren't based around religion. They've since attended sporting events and made friends who don't belong to their church.
Duggar recently posted a photo wearing the same shoes as her hubby
Duggar loves to show off her adorable family on Instagram, and her recent photo has fans gushing over her relationship with Vuolo. She recently posted a photo walking down the street with Vuolo and their daughter; she had one hand on his arm and her other hand was holding Felicity's hand. Though fans loved the affection in the photo, they couldn't help but notice that the two were wearing matching shoes. Though it is was a small detail, it seemed to show that Vuolo and her husband were in sync with their relationship. "Beautiful family!" one user said, with very similar comments taking over the post. "You have the cutest sweetest family," someone else commented.
The two have been giving Felicity a life of adventure
Felicity was born while Duggar and Vuolo were still living in Texas, but she seems to be enjoying California just like her parents. Duggar and Vuolo have been taking her on different exciting adventures since the move, including visiting the aquarium, spending time at the Los Angeles Zoo, and attending professional soccer games. It's clear they want to give her a religious life while still incorporating more modern ways of having fun. So far, they haven't said whether they want to have another baby, but they seem very preoccupied with their first child for now.