'Counting On': Jinger Duggar Proves She's Still Making Religion an Important Part of Her Daughter's Life
Jinger Duggar has become the most modern of any of her family members, and fans of Counting On have loved watching her evolve through the years. She recently moved to California with her husband, Jeremy Vuolo, and some have wondered if she'll eventually leave behind the intense religious values and traditions her parents raised her with. Duggar might be more of a modern American these days, but she just proved that she's instilling her same religious values into her daughter.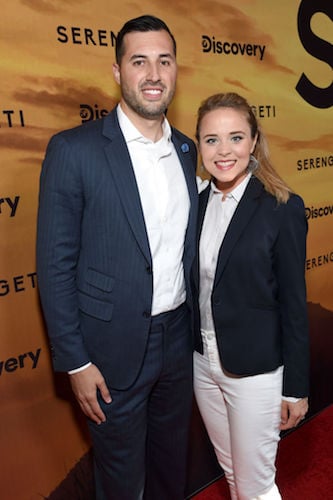 Duggar and Vuolo recently moved their family to California
Earlier this year, Duggar and Vuolo made a huge announcement: They were moving to California. The two were picking up their lives in Texas and road tripping to sunny California so that Vuolo could take graduate classes at The Master's Seminary in Sun Valley. Fans were excited to see the couple starting a new chapter with their daughter, and since the move, Duggar and Vuolo have definitely taken advantage of their neighborhood. They're constantly exploring new downtowns, trying new restaurants, and visiting different sights. 
Duggar has become much more modern than her siblings
The Duggars were raised very traditionally, and Michelle and Jim Bob Duggar had some intense rules for their children. No intimacy before marriage, no public school, and no television. However, when Duggar married, she and Vuolo strayed from her parents' norms a bit. Duggar now watches TV and attends sporting events, despite that they're not religion-focused. She wears pants (and sometimes shorts), plus tank tops, and dyes her hair. And she appears to be raising her daughter with a few more freedoms than she was given as a child. It's likely because Vuolo had a relatively normal upbringing, though he was homeschooled for a while and raised very religiously. But he had more freedoms, such as attending college, and he seems to want those same things for his own kids.
She appears to be instilling religious values into her daughter while giving her a modern upbringing
With each passing social media post, fans have wondered more and more what kind of life Duggar and Vuolo will give Felicity. Many are hoping Duggar raises her daughter differently than the way she was raised, and there have been scattered comments on Duggar's photos about how people can be religious and still live modern lives. And it seems that's the route Duggar wants to take for her child. She allows Felicity to watch TV and lets her enjoy things that do not tie directly into religion. But she recently proved she's still making sure her daughter has plenty of God in her life.
Duggar posted a video to her Instagram story showing the family streaming Thanksgiving mass on their computer (they didn't attend because Felicity had a cold). Duggar showed Felicity trying to sing along and proved that she clearly wants religion to have a large presence in Felicity's life. There were some thoughts that Duggar was straying from religion, though that doesn't seem to be the case. Fans are rooting for her to raise her child with more freedom but still help her form a close connection to God, and it appears that's what Duggar is trying to do.