'Counting On': Is Jinger Duggar Quietly Showing Us She's Not As Religious As She Used to Be?
Jinger Duggar has arguably changed the most since she left the Duggar nest back in 2016. Duggar married Jeremy Vuolo, and since then, she's become much more modern than her other family members. Duggar's life has changed a lot since she was living back in Arkansas, and although she still remains religious, it seems she's been quietly making less and less of her life about God.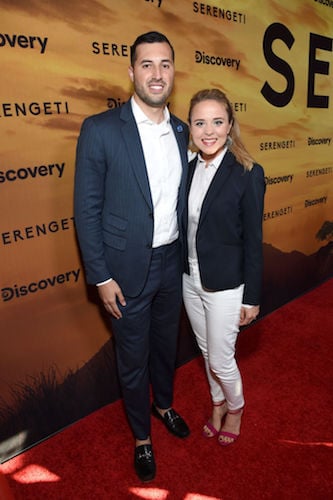 Duggar has broken many family rules since marrying Vuolo
Duggar and Vuolo didn't meet the way most of the Duggars meet their spouses. Jim Bob tends to set people up, but Jessa and Ben Seewald are the ones responsible for introducing these two. Jim Bob gave his seal of approval, and after courting for only about a month, they were married. Then, Duggar uprooted her life to move to Texas with her new husband, where she started acting more modern than her family members. She now wears tank tops and pants, dyes her hair, and watches television — all things the Duggars never did growing up.
Many suspect Duggar and Vuolo use birth control
Michelle and Jim Bob have always been vocal about not believing in birth control. The two were originally using birth control when they married, but when Michelle became pregnant and had a miscarriage, they felt that God was punishing them for their decision. Since then, Michelle and Jim Bob have always openly been against birth control. However, many fans suspect that Duggar and Vuolo are using some form of birth control. They have been married for more than three years, and they've only had one child, which is unlike the rest of Duggar's family. Most of the Duggar children have announced pregnancies within just a few months of marriage and have already welcomed more than one child.
Duggar's life on social media seems to put religion on the back burner
The Duggars love social media, and though they share their personal lives on the app, they do tend to bring some religion into it as well. Their posts about their spouses often include a reminder that God brought them together, and anything exciting they share always has a mention of God as well. But Duggar tends to keep religion off of her social media posts entirely. The last time she thanked God for something on Instagram was in her anniversary post to Vuolo on November 5. But with that exception, the last time she posted a photo with a religious caption was back in August. It seems that Duggar is quietly becoming less focused on religion, though she likely still has a deep connection to her faith.  
Some have been rooting for Duggar to break free of her parents' stronghold
While growing up, the Duggars are required to obey all of their parents' rules. When they marry and move out, they can start doing things more on their own terms. Jinger Duggar has definitely taken on her own life since moving out of her parents' house, and fans are begging her to raise her own kids differently than she was raised. Right now, it looks like that's the case. Felicity seems to enjoy things Duggar didn't as a child, such as Disney movies and sporting events. Time will tell whether Duggar decides to homeschool her child the way her parents did with her.