'Counting On': Jinger Duggar's Instagram Might Give Subtle Hints About Her Relationship With Jeremy Vuolo
Counting On star Jinger Duggar and her husband, Jeremy Vuolo, have been married since 2016. The two tied the knot after only courting for a few months, and fans were excited to see Duggar start to come into her own once the two wed.
At first, fans adored their marriage — and many still do. But Duggar's recent posts seem to have some people reading between the lines (or so they think) and finding subtle hints that things might not be so perfect.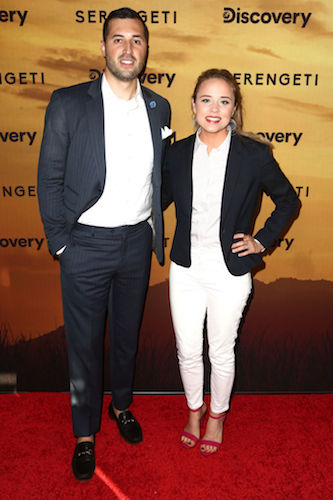 Jinger Duggar and Jeremy Vuolo were married in 2016
Duggar and Vuolo met more unconventionally than other Duggar couples. The two were introduced through Jessa Duggar and Ben Seewald, who had met Vuolo through a mutual friend while visiting Texas. Once Duggar and Vuolo met, it was pretty much love at first sight. They started texting, and eventually, a courtship happened.
The two only courted for a few months before Vuolo proposed, and they tied the knot quickly. After they wed, Duggar moved to Laredo, Texas with her new husband, and her life started to change.
Duggar seemed to become a better version of herself after they wed
Once Duggar was out on her own, she started dressing differently from the rest of her family. Before long, she was wearing pants. She and Vuolo also waited more than a year to have kids, which is something most Duggars wouldn't do. Plus, once Duggar and Vuolo announced they were moving to California in 2019, Duggar made the major move of dying her hair blonde.
These days, Duggar listens to mainstream music and watches television — two things she was not allowed to do growing up. And for the most part, fans have loved to see her come into her own.
Some think Duggar's social media hints that she's unhappy
Recently, Duggar has been posting photos and videos to social media that have some people concerned. Critics who follow the show seem to think that, based on one close-up photo of Duggar in her kitchen, her eyes were withdrawn and she looked upset. In another post, Duggar praised Vuolo — something critics suggested could actually mean that things weren't going well behind the scenes.
Related: 'Counting On' Fans Say Jinger Duggar's Eyes Look Like She's Hiding Something: 'She Cries A Lot'
But above all other posts, a video of Duggar and Vuolo caught fans' attention. Duggar and Vuolo sat down to answer fans' questions, and people felt that Vuolo was constantly cutting off his wife and trying to answer for her. Later, when Vuolo saw the comments section criticizing him, he posted a loving photo with Duggar and commented sweet things on her photos. But fans thought that it was all just Vuolo trying to do damage control. And within a few days, the video was deleted from Duggar's account.
Related: 'Counting On': Jinger Duggar's Fans Call Jeremy Vuolo a 'Dictator,' Warn Her That's He's Too Controlling
Ultimately, fans don't know the answer to how the couple's relationship is behind the scenes. But some fans think that social media often serves as a front for people who actually aren't that happy — and that Duggar could be one of those people. It's impossible to tell; Duggar and Vuolo's relationship could be struggling, or fans and critics could just be reading too far into things.