'Counting On': Jinger Duggar Tears Up When Talking About Her Decision to Wear Pants in New Season 10 Trailer
Things are changing in the Duggar family. From multiple pregnancies to a big move to a tragic death, the upcoming season of Counting On looks like it will be filled with both laughter and tears. 
In a new sneak peek, the Duggars are seen coping with the sudden loss of their beloved Grandma Mary, staging a maternity photoshoot with five pregnant women, and discussing the dramatic arrival of Jessa's daughter Ivy Jane, who was born at home on May 26. Meanwhile, Jinger is making a big life change as she and her husband Jeremy move to L.A. But is the move — and her clothing choices — stirring up conflict with her ultra-conservative parents?
Jinger Duggar has changed her style 
In the trailer, Jinger and Jeremy talk about their recent move to L.A. from Laredo, Texas. The couple, who relocated so that he could complete his master's degree, are seen hiking to the Hollywood sign with their daughter Felicity. For the walk, the 25-year-old mom of one is sporting a pair of pants and sneakers. And that's a big deal. 
Jinger grew up only wearing skirts and dresses. But at some point after her marriage, she started wearing pants. Now, she's seen pretty frequently in pants and had even been spotted wearing shorts. Some fans have taken the shift to slightly more modern attire as a sign that she's abandoned her parents' beliefs or is perhaps even feuding with them. Combine that with the move halfway across the county and it's not surprising that there are rumors she's on the outs with Jim Bob and Michelle. 
Jinger Duggar will address her decision to wear pants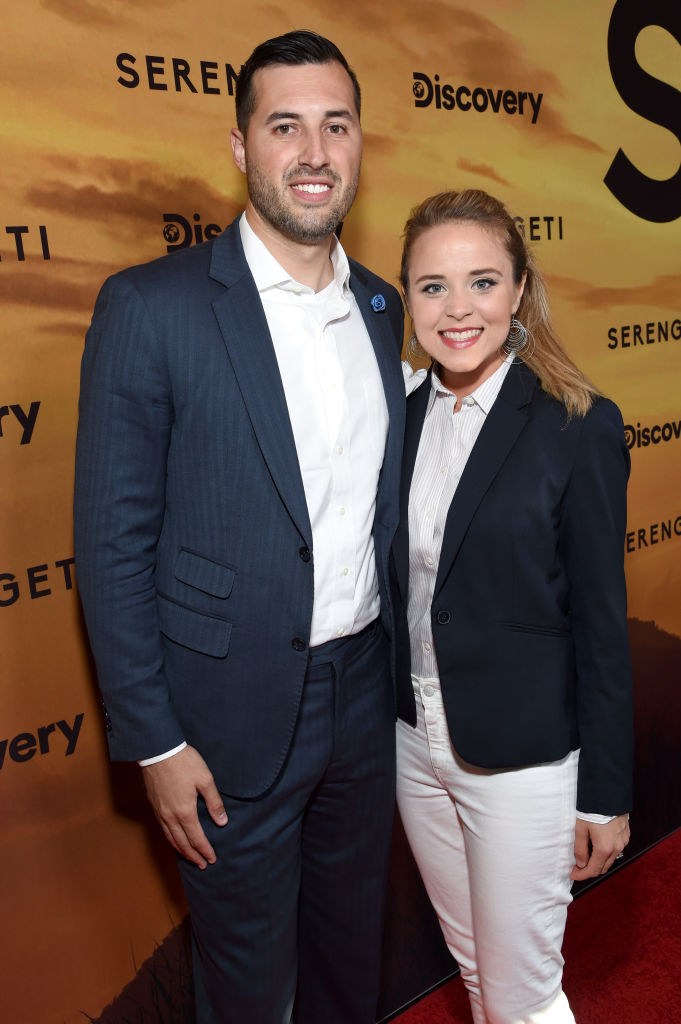 In the trailer, producers address Jinger's choice of clothing during a sit-down with her and her mom Michelle. 
"There is a lot in the media saying there is a conflict between you guys about your choice to wear pants. Is there conflict?" the producer asks.
Unfortunately, we don't get the hear either woman's answer to the question. Michelle simply smiles and then looks at her daughter, while Jinger is seen looking emotional and wiping a few tears from her eyes. 
While we can't say for sure how Jinger's choice to embrace less-conservative outfits went over with her family, she's not the only Duggar daughter who has abandoned some of the family's strict rules regarding modesty and clothing. Her older sister Jill also has a closet full of skinny jeans and has been seen wearing shorts. 
Other women in the family tend to wear skirts most of the time, but they'll pull on a pair of pants if the activity requires it. Joy-Anna wore pants when she was hiking with her husband Austin, while Jessa wore ski pants on the slopes during a family trip to Colorado. Duggar sister-in-law Anna (who is married to Josh) also seems to prefer skirts, but she lets her little girls wear pants some of the time. It seems that the infamous no-pants rule might not be as rigid as some people think.
Counting On Season 10 premieres Tuesday, October 15 at 9/8c.
Check out Showbiz Cheat Sheet on Facebook!