'Counting On': Jinger Duggar's Family Reacts to Her Decision to Move to L.A. In New Season Premiere Clip
Jinger Duggar has made some big changes in her life recently, and that's had fans wondering if the reality TV star is breaking away from her famously conservative family. 
Jinger and her husband Jeremy Vuolo relocated from Laredo, Texas, to Los Angeles last summer. The big move will be chronicled on the new season of Counting On, premiering Tuesday, October 15 at 9/8c. And it looks like we'll finally get to to see what her family really thinks of Jinger living in the big city. 
Jinger and Jeremy moved for his career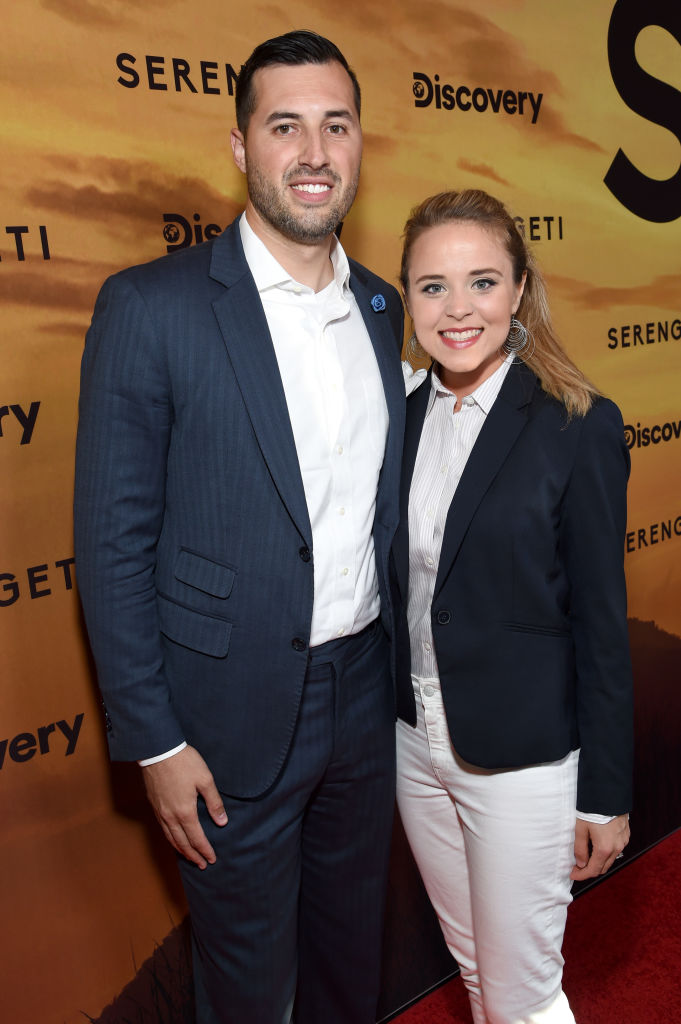 The Vuolos decided to make Los Angeles their home so that Jeremy could pursue more education related to his career as a pastor. 
"Life for us is always an adventure," Jeremy says in a clip from Counting On Season 10 shared by Us Weekly. "Now we're getting ready to embark on a new one. We are moving to L.A."
"This option to move to L.A. came about as we were discussing the decision for me to pursue further theological training," Jeremy went on to say. 
Jinger is 'excited' to live in Los Angeles 
In the clip, Jinger calls the decision to move to California "crazy." 
"I'm really excited about the decision to move to L.A.," she says. "I've always thought that it would be neat to live in a big city. I love the hustle and bustle." 
The 25-year-old has long dreamed of breaking free from her small-town roots. On a 2012 episode of 19 Kids and Counting, her sister Jessa told producers that her little sister didn't "want to live three hours out from civilization."
"No! City please city please," Jinger confirmed.  
The Duggar family reacts to Jinger's big move  
As an adult, Jinger has made her city-living dreams come true. First, she moved from small-town Arkansas to Laredo (population 260,000) after marrying Jeremy in 2016. Now, the couple has made the leap to Los Angeles, with a popular or nearly 4 million. 
At least one of Jinger's siblings wasn't exactly shocked that Jinger decided to move to the second-biggest city in the U.S. 
"I'm really excited for them with this move," said her big sister Jessa. "Jinger's always loved big cities. Anytime we would take a family road trip and end up in Chicago or New York, she was always like, 'This is awesome. I would love to live here one day.' And all the rest of us were like, 'No. I want to go back to the country.'" 
But some of her other siblings were a bit surprised. "I never imagined I would have a sibling move to Los Angeles," Jinger's younger sister Johannah says in the clip. 
"We're not city folk at all," adds 15-year-old Jackson. "We're all country. So it's kind of surprising." 
What do Jim Bob and Michelle Duggar think of Jinger's move?
So far, we haven't seen Jim Bob and Michelle Duggar's reaction to their daughter's move to California. But it seems pretty clear that it wasn't where they thought their daughter would end up. 
Back when Jinger first started expressing an interest in moving to a large city, Michelle was quick to say that what she really wanted was to be closer to a mall.  
"Jinger didn't mean she wanted to move to New York City," the mom of 19 told Radar in 2013. "She meant that she wants to live closer to a city. We're talking right near a city, but not New York City."
"Jinger meant she wanted to live 15 minutes from a Walmart," she added. "We live so far out of town on 20 acres, but Jinger wants to live closer to town, so she doesn't have to drive so far to go shopping."
But Jinger apparently was envisioning more than just being closer to some big-box stores. And now that she's a city girl, she's taking full advantage of everything it has to offer, checking out new stores and restaurants and hitting up only-in-L.A. attractions like Griffith Observatory and the Hollywood Bowl. Despite her small-town upbringing, she seems to have adapted quickly to life in a major metropolis.