'Counting On': Josh Duggar Begs Judge To Dismiss Him From Yet Another Scandal
Josh Duggar is hoping to avoid yet another scandal. The troubled reality star was just hit with a real estate lawsuit after allegedly purchasing some land that was already owned by a separate party. Josh, who has been a part of some massive scandals over the years, reportedly begged a judge to dismiss the case and remove his name from the lawsuit entirely.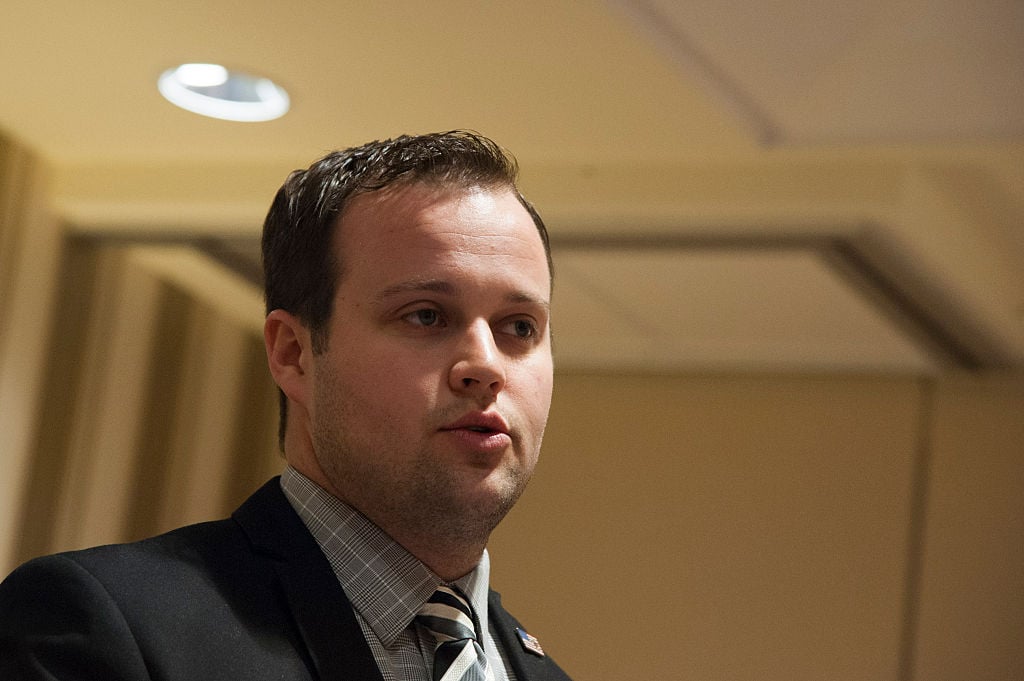 Inside Duggar's latest scandal
The drama started in 2016 after Josh's real estate company, ALB Investments, LLC, bought five acres of land in Arkansas for $1,000. The only problem is that a man named Carl Echols claims he purchased the property in 2006.
According to Radar Online, Echols says he originally paid $17,500 for the acreage and has been paying taxes on the land for the past decade. He also lives in a home on the property.
Echols bought the land from his cousin, Edward L. Lewis, who was also mentioned in the lawsuit. Echols is suing Lewis for breach of contract and ALB Investments for the title. In early May, Josh's attorneys argued that ALB Investments is in "good standing" and should not have been linked in the lawsuit. Josh then asked the judge, who has yet to rule on the matter, to remove his name from the lawsuit.
Josh Duggar starts new life outside of reality TV
After several scandals got him booted from TLC, Josh has been quietly earning a living for himself outside of reality television. Aside from his real estate ventures, Josh works in the used car business and is estimated to be worth around $200,000.
While that would be considered successful by most people's standards, Josh's income pales in comparison to his parents, Jim Bob and Michelle Duggar, who are worth several millions.
Josh, of course, would be making a lot more if he was allowed to appear in front of the Counting On cameras, but his history of scandals have made that virtually impossible. Fortunately, Josh is making enough money to support his growing family.
In fact, Josh and his wife, Anna, just announced that they are expecting another baby, which makes a grand total of six. The couple confirmed the exciting news on social media and said they are thrilled to bring another child into the world.
Josh is no stranger to scandals
During his time on 19 Kids and Counting, the world learned that Josh Duggar had sexually molested five girls when he was a teenager. Even more disturbing is the fact that a few of the victims were his own sisters and the family kept it a buried for years.
When Jim Bob and Michelle discovered what Josh had done, they forced him to undergo counseling at a Christian center and notified police. The police filed an official report on what happened but did not press any charges.
Over a decade later, the original report was leaked to the press. The ensuing scandal resulted in the cancelation of 19 Kids and Counting and prompted the Duggar family to release a statement on the situation. Josh apologized to fans for his actions and admitted that he has deep regret over what happened.
After massive backlash from fans, TLC decided to pull the plug on the show and remove Josh from the network. TLC later agreed to move forward with a spin-off, Counting On, though Josh's scandals did not end there.
Josh admits to cheating on wife
A few months after TLC canceled 19 Kids and Counting, Josh's name was linked in the data breach of Ashley Madison, a website that encouraged adultery. After the leak, Josh came clean about his cheating ways and admitted that he is a sex addict. The disgraced reality star revealed that he has been addicted to pornography and that his sexual deviance ultimately led him to cheat on Anna.
Following the two sex scandals, Josh withdrew from the spotlight and seems content living outside of the public eye. Josh has, however, slowly been making his way on the Duggar family's Instagram account, sparking speculation that he is considering a comeback.
Josh Duggar has not officially commented on his latest real estate scandal. His famous family returns with new episodes of Counting On later this year on TLC.