'Counting On': Joy Duggar's Husband is Reportedly Being Sued For Fraud
Joy Duggar and Austin Forsyth have grown to be loved by fans through the Duggars' TLC show, Counting On. The couple works hard to flip homes in need of some love; then, they resell them for a profit. It's allowed the two to create quite a business for themselves that differs from the standard car dealership job many of the Duggars have. But now, Forsyth is caught up in lawsuit.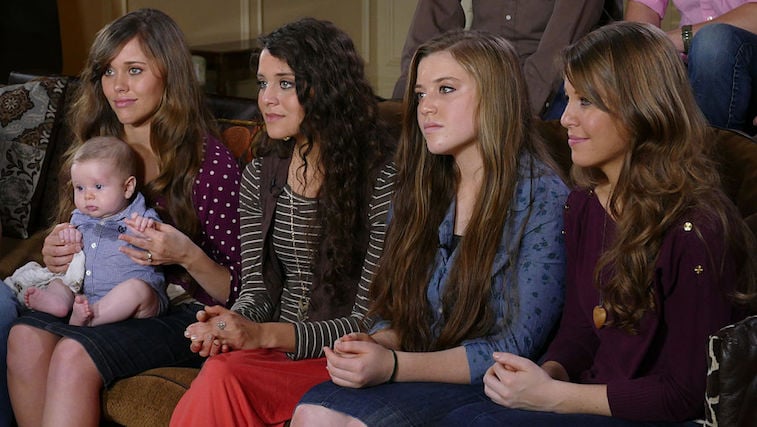 Duggar and Forsyth have let fans inside their house-flipping business through social media
The Duggars have become very popular on social media through the years, and Duggar and Forsyth are no exception. They share an Instagram account, and the two enjoy occasionally letting fans in on what it's like to buy, flip, and sell homes. House flipping has become a very popular around the United States, and Duggar and Forsyth have created a very successful business for themselves. Duggar has even posted photos of the two working side by side on the remodel.  
The two recently announced they purchased a home to flip for themselves
Duggar let fans inside the couple's new home, which they recently purchased and are flipping into their dream home. It's a three-bedroom, three-bathroom home, and from the looks of the construction, they'll turn it into something very nice. In a short video Duggar posted to Instagram, the home had an open floor plan, and the kitchen was in the midst of being remodeled with high-end countertops, cabinets, and appliances. The two have been living in a camper for a year and a half while they've worked on other homes.
It appears Forsyth is being sued for fraud on a previous home-flipping job
Though Duggar and Forsyth have always been open about their business (and were always in good standing with fans as far as Duggar reputations go), it appears that Forsyth has found himself in the thick of a lawsuit. A Reddit user recently reported that Forsyth was being sued "for fraud related to house-flipping adventures." The user went on to say that Forsyth installed a septic system "and he never obtained permits or had inspections."
Upon taking a closer look, information about the lawsuit is published on Arkansas' Washington County docket. The suit, filed on October 11, 2019, says that the buyer of one of Forsyth's house flips is now incurring costs in excess of $20,000 to pay for the damages reportedly caused by Forsyth allegedly lying about receiving a permit for a septic tank that was not suitable for the property's ground. The suit alleges that Forsyth "falsely stated" that all proper permits had been received for the home.
As far as Showbiz Cheat Sheet knows, no verdict has been reached in the case yet and Forsyth has not been convicted of any crime. Forsyth filed his response to the accusations on November 19, 2019. Duggar was not named as a defendant in the case.
The family hasn't commented on any of the allegations
Duggar and Forsyth haven't made any comments about the lawsuit they're facing, and neither has any member of Duggar's family. Michelle and Jim Bob Duggar have recently faced rumors about a homeland security raid (though the rumors have not been confirmed), so they have their plates full doing damage control in that area. Right now, it's unclear how Forsyth's case will pan out.