'Counting On': Meet the Next Generation of Duggars
We are officially in the middle of a Duggar family baby boom, meet the next generation of 'Counting On' stars.
We are officially in the middle of a Counting On baby boom, only this time we're meeting an entirely new generation of Duggars. The Counting On family announced six different pregnancies this year – Jessa Duggar, Joseph Duggar, Josh Duggar, Joy-Anna Duggar, Josiah Duggar, and Amy Duggar – and by all accounts, there are plenty more to come. Here is a quick look at the next generation of the Duggar family.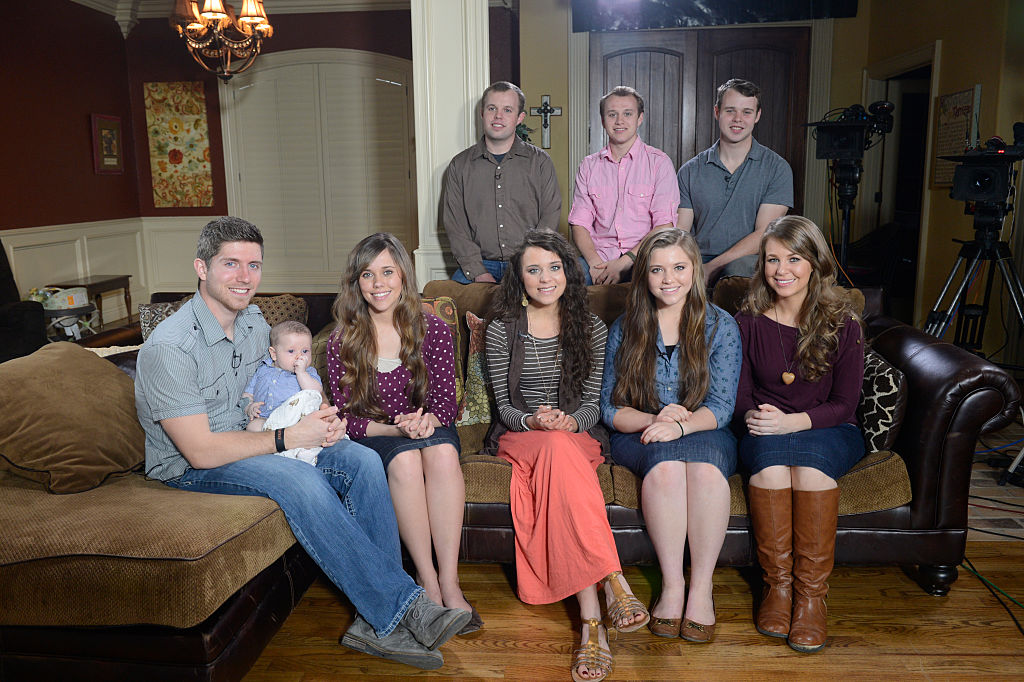 Jessa Duggar and Ben Seewald
Jessa Duggar and her husband, Ben Seewald, welcomed a healthy daughter this past May named Ivy Jane Seewald. Ivy Jane was the couple's first daughter and is the younger sister to two older brothers: Spurgeon Elliot Seewald and Henry Wilberforce Seewald.
Joseph Duggar and Kendra Caldwell
In June of 2018, Joseph and Kendra Caldwell had their first son, Garrett David Duggar. According to Us Magazine, the couple later shared how excited they were to become new parents and assured Counting On fans that the joy of having new babies in the house never gets old.
"No matter how many times we've experienced the joy of babies born in our families, there's nothing comparable to the joy in our hearts today," they stated. "Children truly are a gift from God. We are so thankful for his safe arrival and this new journey as parents."
Garrett turned one this past summer and seems to be a very healthy boy. The couple announced their second pregnancy back in April, so they will be adding at least one more to the family in the coming months.
Joy-Anna Duggar and Austin Forsyth
Joy-Anna Duggar and Austin Forsyth did not waste any time having their first child. The Counting On stars exchanged vows in May of 2017 and had Gideon Martyn Forsyth the following February.
This past May, the two announced that they were expecting their second child. Sadly, the two recently confirmed that they suffered a miscarriage. The Counting On stars shared their troubles on social media and admitted that they were completely devastated by the news.
Jill Duggar and Derick Dillard
Although they are no longer on Counting On, fans are already well acquainted with the Dillard children. Jill Duggar and her husband, Derick Dillard, had their first child in 2015, a healthy boy named Israel David Dillard.
They gave Israel a brother in 2017 and named him Samuel Scott Dillard. Samuel was born right before the pair returned home after living in Central America.
Jinger Duggar and Jeremy Vuolo
In the summer of 2018, Jinger Duggar and Jeremy Vuolo had their first baby, Felicity Vuolo. The couple confirmed the birth to Counting On fans on social media and revealed that both the mom and the baby were as healthy as could be.
Amy Duggar and Dillon King
Although Amy Duggar is not one of Jim Bob and Michelle Duggar's 19 children, she is close to her famous cousins. In April, the two confirmed that they are expecting their first child, and they give birth to one Daxton Ryan King this month.
Josiah Duggar and Lauren Swanson
Unfortunately, Joy-Anna Duggar and Austin Forsyth were not the only ones to suffer a miscarriage this year. In February, Josiah Duggar and Lauren Swanson revealed that they had also experienced a miscarriage.
The couple broke the devastating news on social media and received an outpouring of support from family and fans alike. The pair lost the baby only eight months after tying the knot and admitted that it was one of the hardest things they have faced.
Although the two were heartbroken, it did not take them long to get pregnant once again. In May, the Counting On stars announced another pregnancy and said that they could not be happier about having their second baby.
It is unclear if any of the Duggar pregnancies will be featured on the new season of Counting On, but we should get a few updates at some point.
Josh and Anna Duggar
This past spring, Josh and Anna Duggar announced that they are expecting their sixth child together. The two have not revealed an exact due date, but the baby should be arriving over the next few months.
The couple has their first child, Mackenzie Renee Duggar, way back in 2009, the same year that his parents, Jim Bob and Michelle Duggar, had their last child, Josie Duggar.
They are also proud parents to Michael James Duggar, Marcus Anthony Duggar, Meredith Grace Duggar, and Mason Garrett Duggar.
The new season of Counting On is set to premiere October 15 on TLC.