'Counting On' Fans Think One Duggar Couple Will Have More Kids Than the Others
'Counting On' fans are convinced there will be one Duggar couple with more kids than the rest.
The Duggars are not like most American families. While most American families have anywhere from two to five children, the Duggars come from a family of a whopping 19 kids. In fact, their family was so large that they got a show on TLC called 19 Kids and Counting. Now, they have Counting On, which follows the children of Michelle and Jim Bob Duggar as they get older. But now that the kids are grown up and starting families of their own, fans think one couple will have more kids than the rest.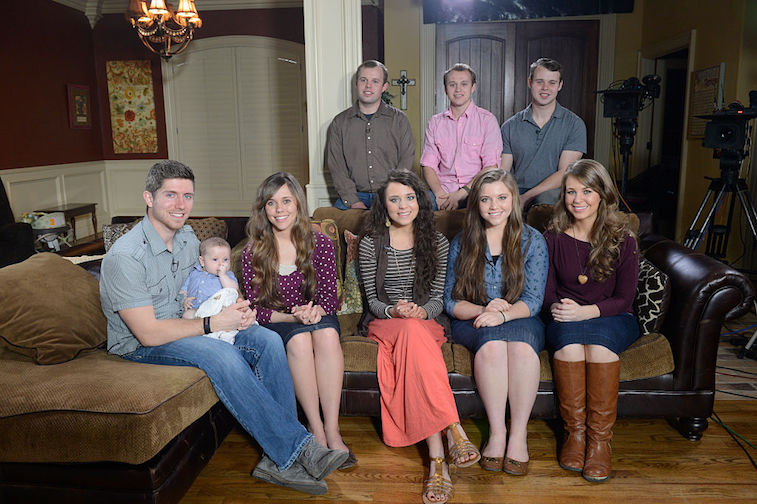 The Duggars are raised to not believe in birth control
Since the Duggars are so religious, they believe that children are sacred. The Duggars grew up believing marriage is only between a man and woman and that children are a gift from God. With that said, they do not believe in using birth control. Michelle and Jim Bob Duggar actually did use birth control when they were first married, and they got pregnant and lost the baby. They believed that they had committed a sin by preventing pregnancy, which is why they stopped the birth control and raised all of their kids to never use it. It's also why the two had 19 kids — they never tried to prevent a pregnancy. 
Many of the Duggars already have several children
The Duggar children tend to get married young and start families right away. Most of the kids are married in their early 20s, but it has been even earlier in some cases. And for the most part, they start trying for children right away. Jessa Duggar is only 26 but already has three kids with her husband, Ben Seewald. Josh and Anna Duggar have been married for more than 10 years, and Anna is pregnant with her sixth child. Joy and Austin Forsyth had a baby almost exactly nine months after they wed, and Joseph and Kendra Duggar are already on baby no. 2 — and she's not even old enough to legally drink.
Fans think Joseph and Kendra Duggar might have the most children
Fans have taken to Reddit to discuss the Duggars on many occasions, but when Joseph and Kendra announced a second pregnancy a couple months back, people were both happy and shocked that the two were already having another baby. While some were thrilled for them, others couldn't believe that Kendra Duggar was only 20 and already having another child. And some Reddit users think that the two of them will have more kids than anyone else in the family. "They're my current choice for 'most grandduggars,'" one user wrote. "If Kendra carries on at this rate till menopause she can beat Michelle by a few kids more than 19," another user commented.
Jessa Duggar once joked about having more kids than her mother
Though it looks like Kendra and Joseph might have the most kids right now, Jessa Duggar also joked at one point about having plenty of kids. She once said that she might even have more kids than her mom, and she's also said she wants to adopt at some point. Right now, it's too early to tell who will have the most children, but it's a safe bet that it will be either Kendra or Jessa.