'Counting On': Why 1 Member of the Duggars' Religious Organization Wasn't Surprised by Josh Duggar's Sexual Abuse Scandal
The Duggar family has been on television since 2008. Their reality show, 19 Kids and Counting, documented the life of Jim Bob and Michelle Duggar as they raised their nearly-20 children. However, a disturbing sexual abuse scandal involving Josh Duggar, the oldest Duggar child, was leaked in 2015; the fallout caused the Duggar's show to be canceled and replaced with Counting On. But one member of the family's organization says she wasn't surprised by Josh's incident. Here's why.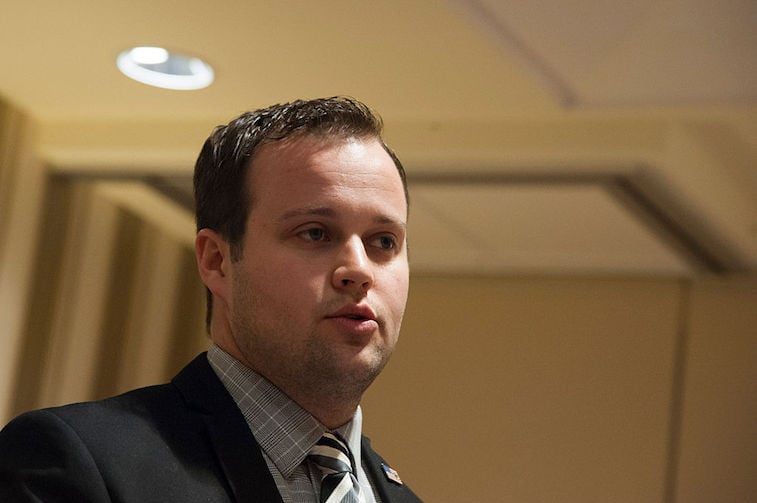 Josh Duggar sexually abused underage girls when he was a teenager
Back in the early 2000s, Josh Duggar admitted to sexually abusing several girls, most of whom were his own sisters. When Jim Bob and Michelle Duggar were made aware of the incidents, Jim Bob consulted with the family's church about the best option for Josh. Josh was eventually enrolled in a church-related program, which seemed to both help and punish the teenager, as the program consisted of physical labor as well as counseling.
In 2015, several years after the Duggars' reality show premiered, a police report was obtained by InTouch, which leaked the entire story. That same year, Josh also admitted to having a pornography addiction and to being unfaithful to his wife, Anna.
The Duggars are affiliated with ATI, which is a strict Christian organization
Advance Training Institute, or ATI, is a Christian homeschool organization whose members live all over the United States. Michelle Duggar has used this homeschool program on the kids in the past; the program values religion heavily in terms of education. It's no secret that Michelle and Jim Bob have raised their children with strict religious beliefs and values, but one former ATI member says that it isn't a surprise that Josh was sexually abusing young girls — and ATI is the reason it doesn't come as a shock.
One former ATI member says Josh's sexual abuse is no surprise
Brooke Arnold, a former ATI member, wrote an article for Salon around the time Josh's scandal broke, where she explained why the abuse comes as no surprise. Bill Gothard, the man behind ATI, stepped down from his role in 2014 after allegations unfolded of Gothard sexually abusing young girls.
Arnold explains during the article that a woman essentially loses reproductive control and sexual control over her body, as men are looked at as the authoritative figures in the religious practice. She also noted that women receive very little sex education. "This combination of zero sexual knowledge and deeply-ingrained submissiveness left many young girls in our church especially vulnerable to sexual abuse," Arnold wrote, which explains the lack of shock over Josh's actions. "As a teenager, I became aware that several of my friends were being molested by their older brothers or fathers."
Arnold explains that women were blamed for men's lust
Throughout the article, Arnold went on about ATI's fundamentals and explained how men who sinned (through sexual acts) were not to blame. Instead, the women who swooned them were. Essentially, women were sexually abused because they didn't take the proper precautions to make sure a man wouldn't lust after them. Everything was the woman's fault, which left women extremely vulnerable.
Josh's actions toward his siblings are best explained by the concept that, to ATI, men could not be to blame for their sex drive. That, in combination with the idea that sex was prohibited before marriage, might have been why Josh's abuse doesn't come as a surprise to those involved in the same religious organization as the Duggar family.