'Counting On': The 1 Reason Some Fans Aren't Buying the Jinger Duggar Pregnancy Rumors
Jinger Duggar and Jeremy Vuolo have been living their best lives out in California. The two recently moved to their new home state, and since then, they've been exploring plenty of new neighborhoods and events. Recently, though, a few of Duggar's photos have hinted that the 25-year-old might be pregnant with her second child. But there is one reason why some fans aren't buying it.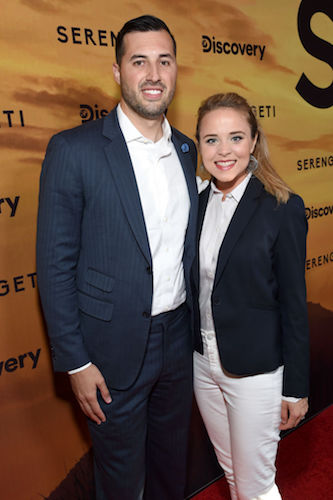 Duggar and Vuolo currently have one daughter
Duggar and Vuolo were married in November 2016; they only officially courted for about a month before getting engaged. The couple waited quite a while before announcing a pregnancy, and they welcomed their daughter, Felicity, in July 2018. Since then, Felicity has become the most important person in their lives. The two love posting photos with their daughter, and Duggar even matches with her occasionally. Fans have grown to love the little family and keep anxiously waiting for the two to announce another pregnancy.
Duggar has been at the center of pregnancy rumors
Recently, fans have suspected that Duggar and Vuolo might have another on the way. In an episode of Counting On this season, Duggar hinted that she and Vuolo might have another baby while they're living out in California. In the couple's Thanksgiving photo, fans though they noticed a slight baby bump (though it could easily be attributed to a plateful of Turkey). Since then, Duggar's photos have had her positioned in such a way that it's impossible to see her stomach. Her recent photo with a Rebecca Minkoff bag entirely blocking her abdomen only reinforced fan theories that the two are expecting once again.  
Some fans have noticed Duggar's diet doesn't coincide with pregnancy
Though many Duggar fans are more convinced than ever, a few who have been paying close attention to Duggar's diet don't think she's expecting another baby just yet. Some suggest that Duggar having eaten sushi within the past few weeks is a telltale sign that no baby is on the way. "Nah, [Duggar was] eating raw fish a couple weeks ago. I doubt her and Jeremy have any desire to lose more sleep," one person wrote on Reddit. "… The girl is eating some sort of raw fish a couple weeks ago," another person mentioned. Typically, raw fish should be avoided during pregnancy, though there are some exceptions. However, it does make a good case for why Duggar might not be expecting after all.
It's been largely suspected Duggar and Vuolo use contraception
Though the two have mentioned having more kids, many fans believe they are using some form of birth control. After all, they waited nearly a full year before becoming pregnant with their first child. Plus, they've only welcomed one child in more than three years, and for two people so young, it's uncommon that this would be the case without any contraception (unless, of course, there were fertility issues, which is possible). It definitely does seem like the two are using birth control, though none of the Duggars have ever fully admitted to doing so.