'Counting On': Some Think Jinger Duggar's Recent Instagram Post Signals an Unhealthy Relationship
Jinger Duggar and Jeremy Vuolo have been married since 2016, but there have been mixed reviews about their relationship. Fans of Counting On think that Duggar and Vuolo are couple goals. But critics of the show think their affection is all for social media — and Duggar's recent Instagram post has some thinking their relationship is unhealthy.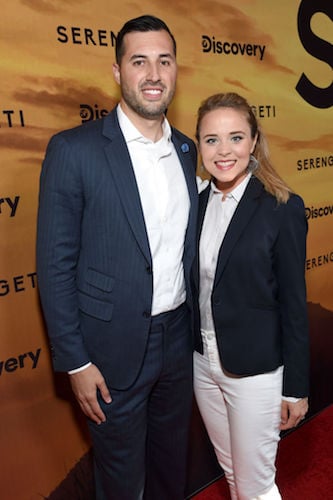 Duggar and Vuolo have changed the family rules since getting married
The two met through Jessa Duggar and Ben Seewald, and it didn't take long for them to realize they had a lot in common. Duggar and Vuolo courted for a few months before Vuolo asked Duggar to marry him; they planned a wedding quickly and were married in November 2016.
Once they wed, the two moved down to Laredo, Texas, where Vuolo was working as a pastor. They started making their own rules, and Duggar began watching television and wearing pants (two things she was not allowed to do growing up). Plus, they've only had one child since they wed, while most Duggar couples have several kids right away. Last year, the Vuolos moved to Los Angeles, California, where they have since become even more mainstream.  
They both show plenty of affection on social media
These two love showing each other off on social media. They only have one child, and they give Felicity plenty of attention, too. It's clear they make their family a priority. Duggar always posts photos of Vuolo, and she had the sweetest image for Valentine's Day. And Vuolo is always quick to tell his followers how much he appreciates his wife. He shared a post on Valentine's Day saying he doesn't "deserve" his wife and daughter. Vuolo also said on his anniversary post that the past three years of being married to Duggar have been "the greatest of my life."
Duggar's recent post has some thinking their relationship is unhealthy
Duggar recently posted a photo gushing about how "beautiful" marriage is, and fans showed their love in the comments. One user even said the two seem like they're "the most in [love]" out of any Duggar couple. But critics weren't so quick to agree.
Those who have criticized the Duggar's family dynamics in the past took to Reddit to express concern over the photo. "I'm a big believer in the theory that the more one brags about one's wonderful, amazing relationship on social media, the worse that relationship is," one user wrote. "I have never really seen people who flaunt their relationships on social media as truly happy in their relationships in real life," someone else said. "This just looks so fake," another person added.
Fans are convinced the two are pregnant
Though some aren't thrilled by the couple's relationship, others actually think the two are expanding their family. On several of Duggar's recent posts, fans have asked if she's pregnant. She hasn't replied to any comments, but there has been speculation she's pregnant by the way she's hidden her stomach in recent photos.
Duggar and Vuolo have only had one child in their three and a half years of marriage, and fans have been waiting patiently for them to announce baby no. 2. Duggar hinted on last season of Counting On that she and Vuolo might expand their family while living out there, so it's certainly possible.