'Counting On' Star Jinger Duggar Proves Once Again She Is the Ultimate Duggar Rebel
Counting On star Jinger Duggar is taking her rebellious ways to a new level. Despite Jim Bob Duggar's strict rules, Jinger reportedly rocked a new pair of short shorts while enjoying lunch with her family — proving yet again that she is the ultimate Duggar rebel. Here's a look at how much Jinger has changed now that she's living in California.
Jinger Duggar rebels with short shorts
An inside source claims to have spotted Jinger enjoying lunch with her husband, Jeremy Vuolo, and their daughter, Felicity, at a local pizza establishment in Los Angeles.
The family was joined by a pair of male friends and appeared to enjoy their time together.
As Counting On fans will recall, Jinger and Vuolo moved to California a few months ago, leaving their home in Texas and putting even more distance between them and the rest of the Duggars.
Although having lunch with the family is nothing out of the ordinary, Jinger's attire is what really caught everyone's attention.
According to Radar Online, Jinger Duggar rocked a pair of short shorts while out with her family, showing off more skin than ever before. Considering how the Duggars don't like the women in their family to wear jeans, we're guessing that short shorts are completely off the table.
Wearing shorts is almost unheard of in the Duggar clan, but this is hardly the first time Jinger has rebelled against her family's rules.
Inside Jinger Duggar's transformation
When she appeared in 19 Kids and Counting, Jinger frequently discussed her dreams of moving to a big city, far from the small town in Arkansas where she was raised.
Jinger made those dreams come true when she packed up her family and moved to Los Angeles earlier this year.
Now that she is thousands of miles away from her family, Jinger seems to have undergone a major transformation.
Apart from the short shorts, Jinger Duggar was spotted looking very tan and blonde during an outing with her daughter in August. We have no idea what is going on with Jinger and Vuolo, but inside sources say that she is completely different now that she is living in California.
"Jinger seems like a totally different person," the source stated. "I was in shock when she popped out of her car with shorts on. That's something that goes against the family's modesty rules."
As Counting On fans are well aware, Jim Bob and Michelle have always taught their daughters to wear modest clothing, especially when they appear in public. They even started using a special code word to warn the men in the family if a scantily clad woman is in the vicinity.
Needless to say, they would probably use that same code word for Jinger Duggar, who was showing off more skin in one day than most of her siblings will do in their entire life.
For his part, Vuolo kept things classic and donned a navy suit for the outing. Vuolo is currently enrolled in a seminary school and is working towards his Master's degree in theology.
Is Jinger the most rebellious Duggar?
Based on Jinger's behavior this year alone, a good argument could be made that she is the most rebellious Duggar in the family. But there are plenty of other instances where Jinger has broken the rules.
For starters, Jinger Duggar's family did not approve of her engagement to Vuolo, but that did not stop her from marrying him.
She has also bent the family's clothing rules more times than we can count and seemed to grow more confident after exchanging vows with Vuolo.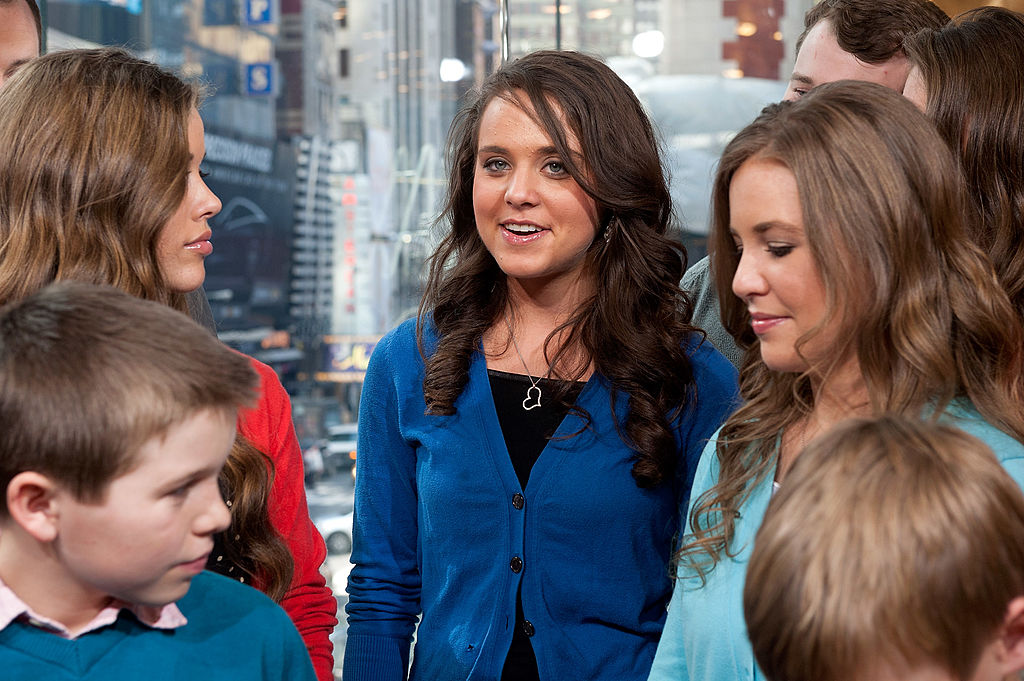 Jinger appeared to take things to the next level when she agreed to move to California with her family. Things have gotten so bad that rumors have surfaced that Jim Bob and Michelle are thinking about disowning their rebellious daughter.
Jim Bob and Michelle, of course, have not commented on the reports surrounding Jinger's rebellion. The family usually keeps quiet when it comes to rumors, so we probably won't hear much until the next season of Counting On.
Until then, it will be interesting to see if Jinger Duggar breaks any more of her family's rules. Our bet is that she totally does.
The new season of Counting On is scheduled to premiere October 15.