'Counting On' Stars John David Duggar and Abbie Grace Burnett Reveal Due Date for Baby No 1
Counting On stars John David Duggar and Abbie Grace Burnett are about to become parents. The couple announced their pregnancy on social media this past summer and just revealed when baby number one is due. Here's everything we know about Duggar and Burnett's first baby, including if they are having a baby girl or a baby boy.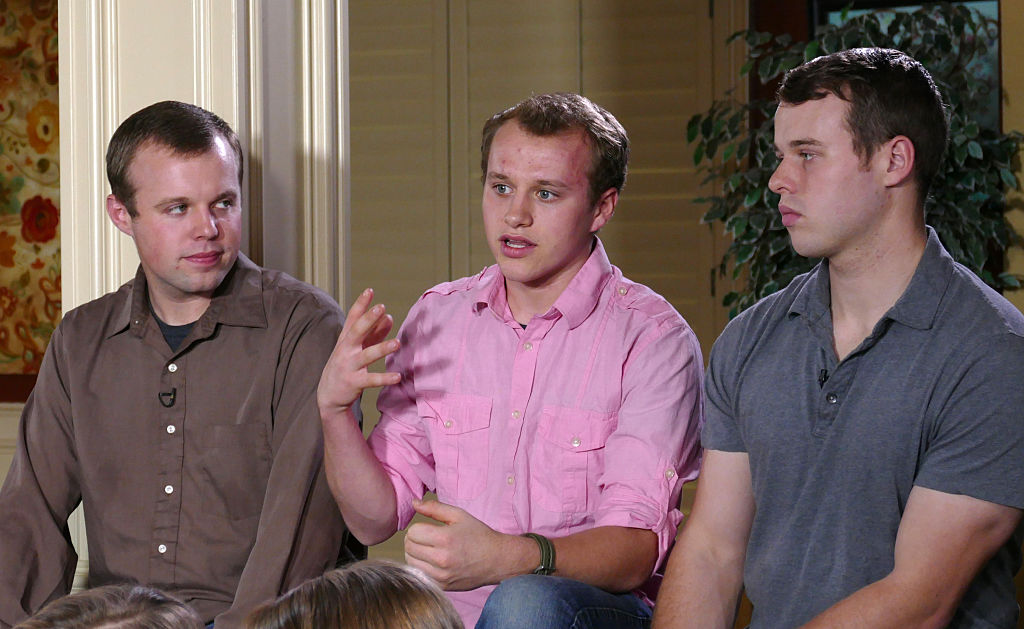 Duggar and Burnett reveal their due date
Duggar and Burnett, who tied the knot last year, recently took to Instagram with a major baby announcement. The couple revealed that their baby has been very active in its 25th week and has been kicking a lot more than usual.
The Counting On stars posted the comments alongside a photo of Burnette showing off her growing baby bump. With Burnett in her 25th week, that puts her due date sometime in January – which is super exciting to learn!
"One of our new favorite pass times – feeling our little girl's movements! We are so excited to meet her in January!!!" the couple shared.
This past August, the pair revealed that they are expecting a baby girl. Abbie Grace Burnett told fans in an adorable clip that she cannot wait to dress her daughter in cute clothes and hair bows. John David Duggar then chimed in that he hopes the little girl is as pretty as his wife.
The pregnancy update came after weeks of speculation that Burnett and Duggar were expecting their first. According to The Hollywood Gossip, the couple started dating in the summer of 2018 and tied the knot less than a year later.
With Duggar near the age of 30, fans expected him and Burnett to start having children as quickly as possible. As Counting On fans are well aware, members of the Duggar family usually don't waste any time getting a bun in the oven.
It is also a safe bet that Duggar and Burnett will have more children, as is par for the course when it comes to the Counting On family.
The Duggars respond to the baby announcement
Shortly after John David Duggar and Abbie Grace Burnett confirmed that they are having a baby girl, Jana Duggar took to social media to congratulate them on the good news.
Not only did she express her happiness about adding another Duggar to the family, but she also assured fans that her twin brother will make an exceptional father.
"I couldn't have asked for a better twin to go through life with than John, and their little girl is so blessed already that she got such an amazing guy for her daddy!!" Jana Duggar wrote.
Jana then added that she is sure Burnett will make an amazing mom, especially considering how she has been such a good example to her own family.
Following the baby due date announcement, Jana revealed that she hopes her brother's baby comes just in time for their birthday – which would definitely be exciting.
The Duggars, of course, announced a slew of pregnancies this year amongst the Counting On stars, some of which will be included in the new season.
Inside John David Duggar and Abbie Grace Burnett's trip to the Bahamas
Aside from the baby news, Duggar and Burnett spent the majority of last month helping victims of Hurricane Dorian in the Bahamas.
Duggar was among the first group of people to venture to the island and worked with a charity called Medic Corps. He spent a few weeks providing aide to those in need before Burnett joined him.
Other Counting On stars were also on hand to help the people of the Bahamas, including Jason Duggar, Jana Duggar, Austin Forsyth, and James Duggar.
For his part, Duggar put his piloting skills to use and was a great asset to the team. It is unclear why it took Burnett two weeks to join Duggar in the Bahamas, but her skills were also valuable to the hurricane relief efforts.
When they started courting in 2018, Burnett was employed as an LPN. Although she no longer works, having a nurse on hand was definitely a good move on behalf of the Medic Corps team.
Duggar and Burnett shared plenty of photos from their trip to the Bahamas and it looks like they did a lot of work for those whose lives were turned upside down by the hurricane.
It is unclear if their work in the Bahamas will be featured on the upcoming season of Counting On, but there is a strong chance their pregnancy will be a major storyline.
Fans can watch John David Duggar and Abbie Grace Burnett in action when the new season of Counting On premieres October 15 on TLC.