'Counting On': This 1 Clue Proves Jill Duggar Probably Isn't Pregnant Right Now
With a Duggar pregnancy announcement happening every week, it seems inevitable that we'll be hearing happy news from another couple soon. Duggar fans have placed their bets on one of two candidates: They think it will either be Jill Duggar and Derick Dillard, who have two sons already, or John David Duggar and Abbie Burnett, who got married in November 2018.
However, perceptive fans did notice one small detail that could prove Jill Duggar isn't pregnant right now. Besides the obvious fact that she hasn't announced it.
There are so many pregnant Duggar women right now
Most of the pregnant Duggar ladies are due in November, but Jessa just gave birth to her baby girl Ivy Jane, taking the grand total number of expectant Duggar women down to four. Currently, Anna Duggar, Joy Duggar, Lauren Swanson, and Kendra Caldwell are all pregnant.
There is scientific evidence that when more people around you are pregnant, there's a greater chance of getting pregnant yourself. That gives good odds to Jill Duggar getting pregnant soon since so many of her sisters and sisters-in-law are expecting. Plus, there's the small detail that she most likely doesn't use birth control since it's against her religion.
Fans think this detail proves that Jill Duggar is not pregnant
A little awhile ago, Jill Duggar teased a "big announcement" on her blogs that had fans ready to break out the pink and blue confetti. But instead of saying she was having a baby, Jill shared that she and her husband Derick Dillard were moving into a new house.
Even this wasn't enough to dissuade fans from expecting baby news. Bigger house, more room for kids, right? But then the weeks went by and her Instagram remained announcement free (except for her sharing her siblings' posts in excitement).
Her body might not let her get pregnant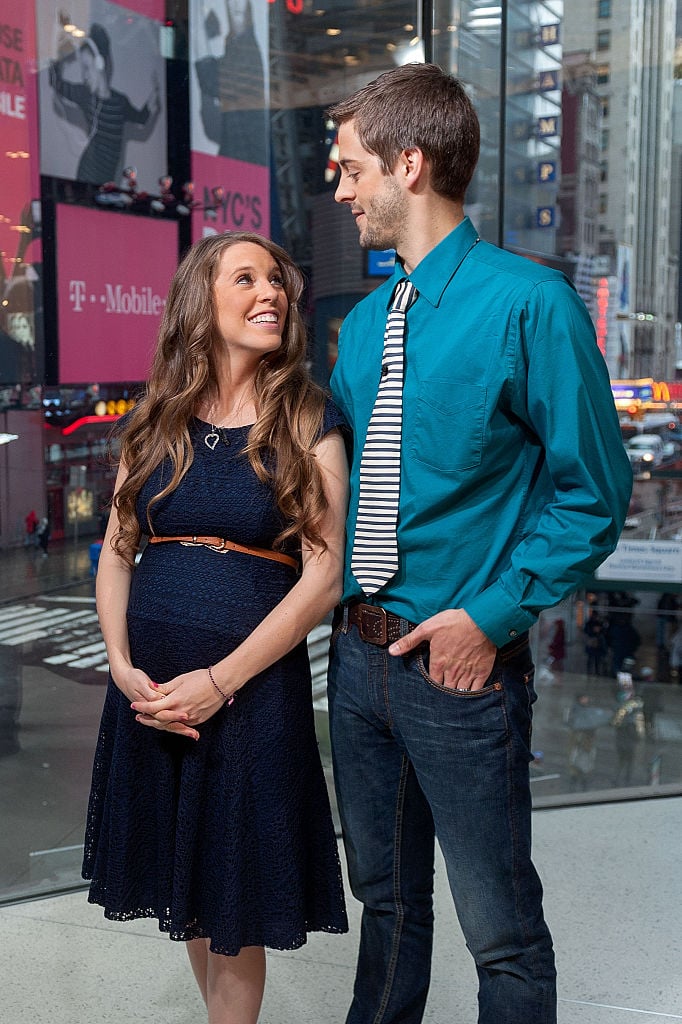 Nature might have something to do with that. Jill's son Samuel isn't quite two years old yet and rumor has it she's still breastfeeding him. As any nursing mother knows, breastfeeding is nature's way of spacing out children, and usually, women who breastfeed don't get their menstrual cycles until they wean their kids.
However, since Samuel is certainly eating solid food by now, there's a chance Jill is fertile again even though she still might be part-time breastfeeding. Plus, the breastfeeding as birth control method has been known to fail.
And now that we know Jill and Derick have sexual intercourse 3-4 times per week, getting pregnant is a real possibility.
Jill could be pregnant right now
Fans have noticed that Jill's been wearing a bunch of loose dresses and shirts in her latest social media posts and speculate that it may be because she's hiding a first trimester baby bump. But since she comes for a family known for promoting modesty, it could just be that she enjoys that style of clothing.
Another pregnancy could be dangerous for Jill. When her first son Israel was born, she spent 70 grueling hours in labor and ended up having an emergency c-section. Despite these risks, there's a good chance Jill Duggar will have another baby again very soon.
We'll keep our eyes out for that big announcement!