'Counting On:' All the Times Jill Duggar Fed Her Kids the Most Bizarre Meals
Jill Duggar has gotten some weird looks for her parenting techniques. The former Counting On star often posts things on Instagram that directly relate to how she's raising her kids; recipes, homeschooling programs, and more have all made appearances on Duggar's page. But some of Duggar's family-favorite meals and snacks leave fans scratching their heads at the thought of them. Here are the most bizarre things Duggar has fed her family.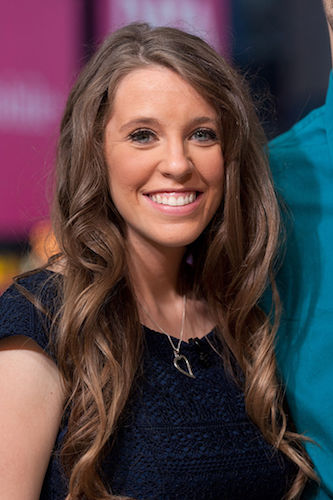 She recently posted a photo of her kids enjoying lemon slices
Duggar's recent Instagram was arguably one of the strangest snacks fans had ever seen. She posted a photo of her kids enjoying themselves while eating lemon slices and salt. There are a few reasons why this is not the best idea. Lemons are very acidic, and they aren't good for tooth enamel; they can wear it away over time. And salt, which is loaded with sodium, is one of the largest contributors to heart disease in adults. But since Duggar's kids are so young and probably still only have their baby teeth, the negative health effects might not be much of a concern. Plus, it's unclear how often she feeds the snack to her kids.
Her 'chicken on the Ritz' recipe had fans questioning whether she was food insecure
When Duggar posted a chicken recipe several weeks back, it not only was interesting to look at but also made fans question the food Duggar was fed growing up. She called the chicken dinner "chicken on the Ritz" because it was essentially chicken with Ritz cracker crumbs sprinkled on top. It prompted fans to question whether Duggar was properly fed as a child, since the recipe doesn't scream nutrition. "This is what food insecurity looks like," one user wrote; the comment got more than 100 likes.
Fans were hesitant to try her 'BBQ tuna fish' recipe
Another questionable recipe of Duggar's was her "BBQ tuna fish" recipe, which she posted to both her blog and Instagram on February 2. While the look and sound of it seem pretty unappealing, some fans admitted to giving the recipe a try and trusting Duggar's recommendation. "I hesitantly gave it a try… It's not bad!!" one user wrote. Others weren't convinced, though. "Oh gosh. Every time I hear your family talk about this I cringe a little," another user commented. It's true, we can't knock it until we try it… But we'll probably never try it.
Her 'party potatoes' photo probably looked a lot worse than it tasted
Back in November 2018, Duggar posted a photo of what looked like a big pile of mush in some Tupperware. She called the recipe "party potatoes," and the ingredients are sour cream, onion soup mix, and cream cheese. Honestly, those three things don't sound too bad, and the potatoes themselves probably aren't bad. But the photo was totally unappealing, and fans took notice. "Wht [sic] the heck is tht [sic] lol… Does not look appetizing at all," someone wrote. "This looks disgusting… Wait, all her recipes look like mush in a bowl," another user commented. These are the recipes Duggar grew up with, and it really shouldn't matter to us what they taste like, as long as she likes them. This seems like one of those recipes that looks much worse than it actually is.
Check out The Cheat Sheet on Facebook!