'Counting On': Here's What Might Be Keeping Jinger Duggar and Jeremy Vuolo From Having Another Baby
Jinger Duggar and Jeremy Vuolo are two of fans' favorite Duggars. They've taken a bit of a different approach compared to the rest of the Duggar family, and in their three years of marriage, they've only had one child — their daughter, Felicity. Fans keep eagerly waiting for Duggar and Vuolo to announce that baby no. 2 is on the way, but there could be a few reasons why they have yet to have another baby.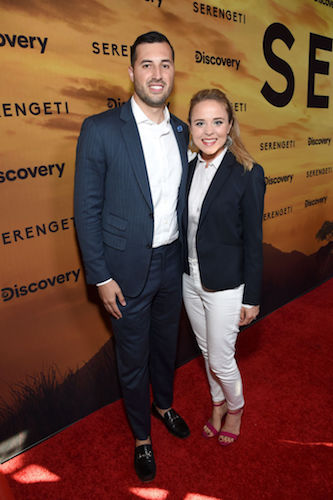 Duggar and Vuolo are the most modern Duggars
It's hard to argue that there are two members of the Duggar family who are more modern than Duggar and Vuolo. The two first met through Jessa Duggar and Ben Seewald, and there was pretty much no stopping their romance; Jim Bob consented to Vuolo courting his daughter, and the two only courted for a short while before getting engaged. Since then, they've redefined the Duggar's house rules. They moved to Texas after they wed, and Duggar started dressing in pants and tank tops; they attended sporting events together and had a television in their home, both of which didn't coincide with how the Duggars normally act. Now, they're living it up in Los Angeles. Plus, they've only welcomed one daughter in the three years they've been married, which is almost unheard of in the Duggar household.
Their recent move to California has been preoccupying a lot of their time
Duggar and Vuolo recently made a huge move to California, and it seems to be their main focus right now. They've been taking Felicity to see many new sites, plus, she's experienced her first professional soccer game. Duggar even joked that her daughter would grow up to be a goalie just like Vuolo. During the season finale of Counting On earlier this year, Duggar and Vuolo said that they were looking forward to watching Felicity grow in 2019 and hinted they wouldn't be having any babies this year. It's possible they haven't announced another pregnancy because they simply have too much on their plate right now.
They could be intentionally doing things differently than Duggar's other siblings
Duggar and Vuolo have taken a completely different approach to life than Duggar's siblings. Her siblings all have had babies or announced pregnancies very shortly after marriage, and many of them are already either pregnant with their second baby or have multiple kids. Duggar and Vuolo have taken it slow over the last three years, and it's possible they haven't announced another pregnancy because they are intentionally trying to separate their own way of life from Duggar's family's way of life.
Vuolo does not come from a large family 
Though many of the Duggars marry family members who come from large families as well (the Duggars come from a family of 19 kids), the same can't be said for Vuolo. He only comes from a family of three kids; he has one brother and one sister. It's possible that he and Duggar have decided they don't want to have the same large family that she had. Rather, they might want to only have three kids (or fewer) and raise them the same way Vuolo was raised, which could mean they don't want to have another baby right now. Duggar and Vuolo will most likely announce another pregnancy at some point, but for now, they seem to be loving life with Felicity.