'Counting On': Who Will Be the Next Duggar to Reveal She's Pregnant?
The Duggars are experiencing a baby boom. Right now, four Duggar ladies are expecting little ones, with three due before the end of the year. 
With new pregnancy announcements seeming to arrive on a weekly basis, Counting On fans are naturally curious about which couple will be next to announce that they are having a baby. 
These Duggars are currently expecting 
As of early August, four Duggar women are pregnant. 
Eldest son Josh Duggar and his wife Anna announced in April that they were expecting their sixth child. In June, they revealed that they'd be having a girl. She's expected to give birth in November. 
Joseph Duggar and Kendra Caldwell are also expecting a baby. Their second child is due in the fall. 
After experiencing a heartbreaking miscarriage last year, Lauren Swanson and Josiah Duggar revealed in May that she was pregnant again. Their baby girl is also due in the fall. 
Finally, John-David Duggar and his wife Abbie Burnett are also expecting their first child. In early August, the pair announced that she was pregnant. The baby is likely due in February. 
In addition to all the women with baby bumps, Jessa Duggar and her husband Ben Seewald welcomed their third child in June. Plus, Duggar cousin Amy King is also expecting baby No. 1. 
Which Duggar will be the next to announce that a baby is on the way?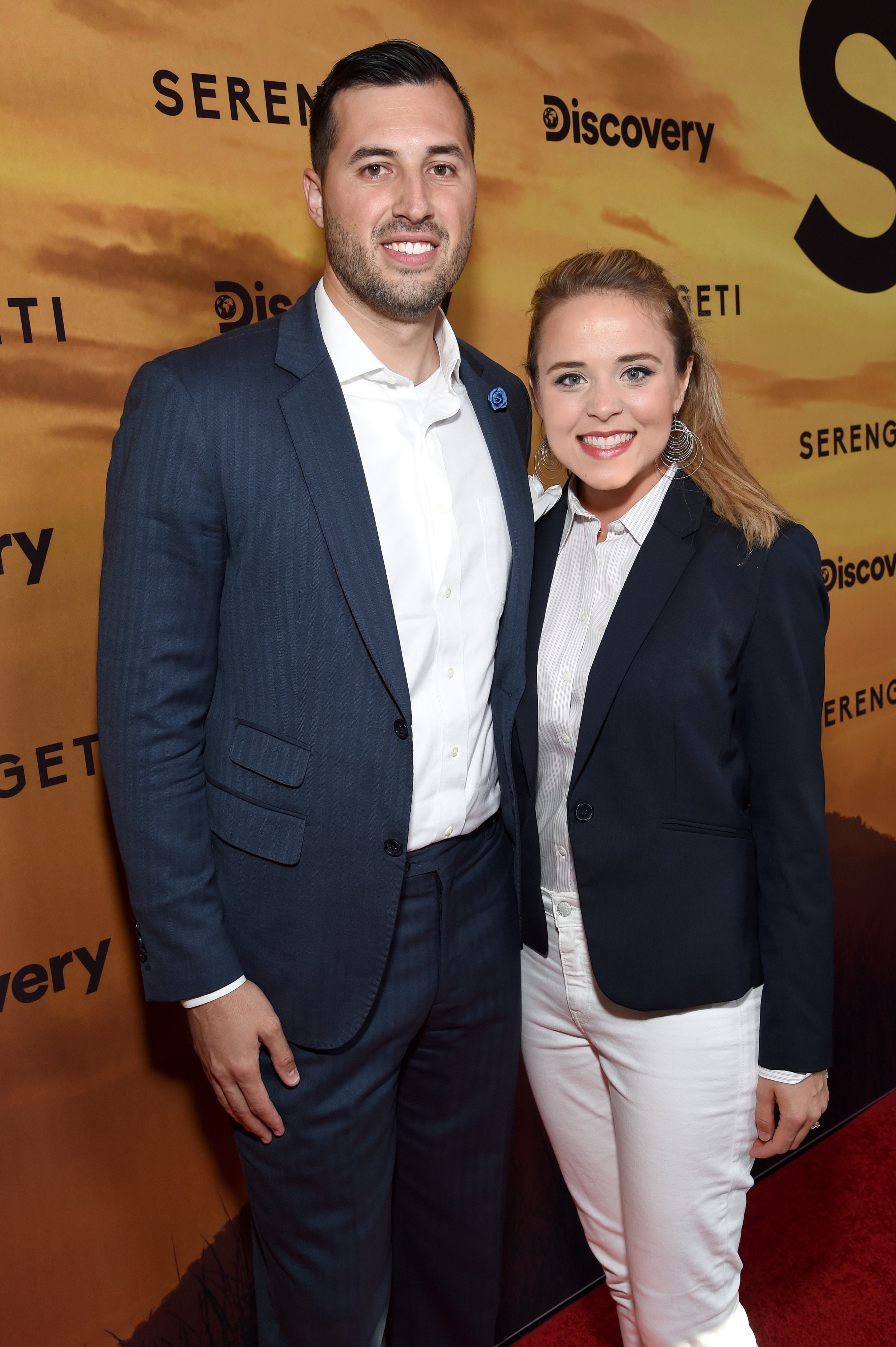 While several Duggar women are currently pregnant, it's possible that we could get more baby announcements before the year is out. 
Counting On fans would likely be thrilled to hear that Joy-Anna Duggar and Austin Forsyth are expecting. The couple announced earlier this year that they were expecting their second child. But sadly, Joy-Anna experienced a miscarriage at 5 months, which they revealed in a heartbreaking Instagram post in early July. While the couple clearly want to expand their family, they'll likely need time to heal after their loss. 
Fans have also long suspected that Jill Duggar will soon announce that she's pregnant with baby No. 3. But she and husband Derick Dillard shot down those rumors in a recent Instagram post, with Dillard telling nosy fans, "We're not going to be pregnant this year."
Another Duggar who could announce a pregnancy? Jinger. The 25-year-old gave birth to her first child, a girl named Felicity, last summer. But with her recent big move to California and a husband who just started grad school, she might have her hands full enough without adding another baby to the mix. 
No other Duggars are currently married. It's possible that another Duggar kid such as Jana, Jedidiah, or Jeremiah could announce a courtship and engagement before the end of 2019. However, it seems unlikely that there will be another Duggar wedding this year. 
How many Duggar grandkids are there? 
Though only about half of their 19 kids are married, Jim Bob and Michelle Duggar already have 13 grandchildren with another four on the way. Given that women in the family tend to have multiple children, they could eventually have several dozen grandkids. In fact, Jim Bob has joked that he hoped to have 200 grandkids, though each of his kids would need to have more than 10 kids each to reach that goal While hitting 200 might be stretch, Jim Bob and Michelle are well on the way to have quite the gaggle of grand-Duggars.