'Counting On': Why Fans Think Jinger Duggar and Jeremy Vuolo Might Move to California
Jinger Duggar and Jeremy Vuolo recently spent a week in Los Angeles, and the couple chronicled their trip on Instagram. Jinger shared some photos of the family visiting spots like the Getty Center and the Huntington Library and Botanical Gardens, while Jeremy posted a photo of the sushi burrito he ordered from popular L.A. food truck KimBob Rex.
But it wasn't all fun and delicious food in Cali. The Vuolos were in town for a conference at Grace Community Church. And the trip to the West Coast sparked some new speculation that the Counting On couple might eventually leave their home in Laredo, Texas, for California.
Why a move could be in the cards
Last year, Jeremy announced that he'd been accepted to The Master's Seminary to pursue theological and pastoral studies. While it's not clear if he did enroll, if he is a student, the family could be moving soon. That's because his school only offers one year of the three-year program online. After that, students need to continue their studies either at the main campus in Sun Valley, California, or at one of seven distance locations.
While there is a distance location in Texas, it's in Dallas. That's a 6½-hour drive from the Vuolo's home in Laredo. Last year, some speculated that Jinger and Jeremy might opt for a change of scenery and have him complete his studies in California.
The Vuolos seem to love L.A.
Based on their photos of their recent visit, the Vuolos seem right at home in Southern California. And their fans noticed.
"I have an inkling you, Jinger and Felicity will be moving to LA," wrote one fan on Jeremy's Instagram.
"Move to LA already!!" commented someone on one of Jinger's posts. "Yall seem so at home in LA!" wrote another.
Fans also had plenty of advice about spots the couple should visit in L.A., from the Getty Villa in Malibu to the Norton Simon Museum in Pasadena, as well as the beaches and Disneyland.
Could the Vuolos make the big leap to California? They haven't given any indication that a move is in the works. But it's clear they enjoy spending time in California, and we wouldn't be surprised to see them make more trips out West, even if they stay put in Laredo.
Is Jinger pregnant?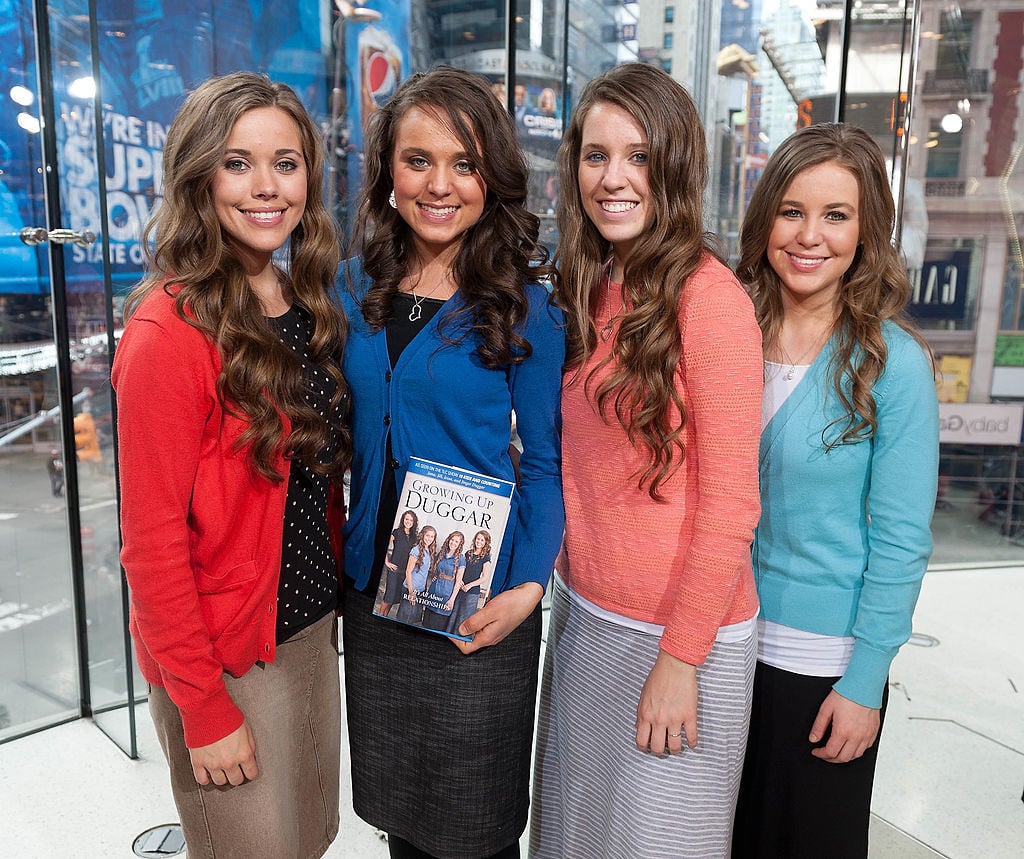 One thing that could affect the family's plan for the future is Jinger's rumored pregnancy. Sharp-eyed fans noticed that Jinger was drinking tea – not coffee — in a recent Instagram post. And some people noticed that she's been covering her belly in photos, which they think is a sign she could be expecting again.
The Vuolos haven't made a pregnancy announcement. After all, they just welcomed baby Felicty last July. But the Duggars are known for their big families, and it's likely that the Vuolos will have more kids. But until then, they seem to be enjoying their life as a family of three.
Check out The Cheat Sheet on Facebook!