'Counting On': Why Fans Think This Duggar Will Be the Next to Announce a Courtship
The Duggar family takes courting very seriously. They're not your average American family, and they do things very traditionally compared to most American families. Duggars can start courting as young as 18, though most of them have waited to be in their early 20s. Now that some of the younger Duggar boys have hit that courting age (plus, Jana Duggar is still single), fans think they know who will be the next to court and why.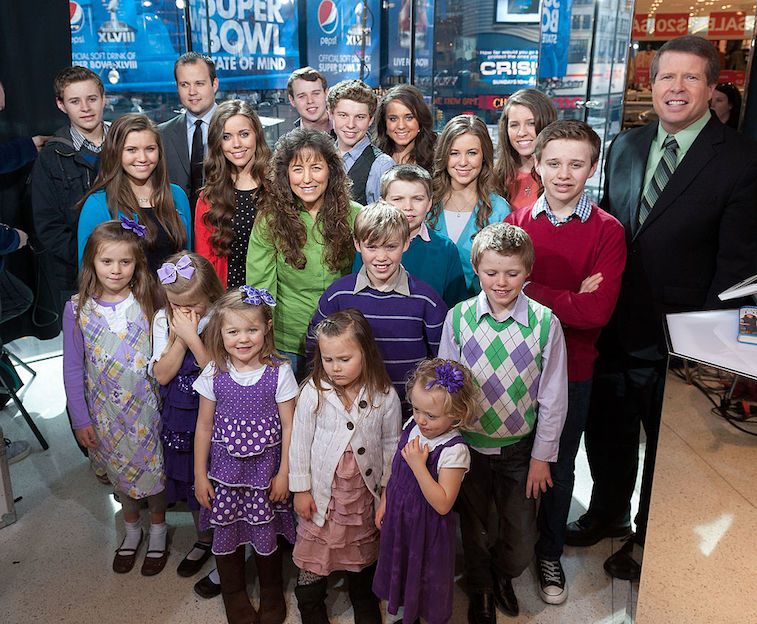 The Duggar family takes courtships seriously
Most Americans tend to date around before meeting somebody they truly Iike, and not all relationships need to be serious. However, the Duggars don't technically "date." They enter courtships, which are essentially relationships where the main intent is to marry. The kids cannot enter into courtships unless they are approved by Michelle and Jim Bob Duggar, and some fans think Jim Bob has a large say in who his children end up marrying. Jim Bob has set up several of their daughters with their now-husbands.
Most of the Duggars are married by their early 20s
The Duggars also differ from the average American family in that they are usually married very young. The children were homeschooled their entire lives and do not go to college, so as soon as they turn 18, they're old enough to start courting. While some Duggars were married very young (Joy and Austin started courting when she was only 17), others have waited much longer to tie the knot (John David didn't wed Abbie until he was 28). However, the average age tends to be somewhere between 20 and 23.
Fans think Jedidiah will court next — and that he'll marry Lauren Caldwell
It's been a long time since any Duggars have courted. The last Duggars to wed were John David and Abbie back in December 2018. At this point, it's been nearly a year without the announcement of any Duggar courtships, so fans are eagerly awaiting the next time a Duggar enters a relationship. And fans seem to have a hunch that it will be Jedidiah Duggar. He's 20 years old and recently graduated homeschool alongside his brother, Jeremiah. But those who follow the Duggars also noticed that Lauren Caldwell, the younger sister of Kendra Caldwell (who is married to Joe Duggar) celebrated her graduation with them as well.
According to Reddit, fans are convinced Jedidiah and Lauren will be the next one to announce a courtship. "I definitely think they're priming [Kendra's] sister Lauren to be the next Duggar son's bride," one Reddit user shared.
Some are still holding out hope for Jana Duggar
Though many fans think Jedidiah will announce a courtship soon, others are still holding out hope that Jana Duggar will be the next one to walk down the aisle. The 29-year-old is the oldest Duggar daughter in the family and the only daughter of courting age to still be single. However, Duggar said in a recent episode of Counting On that she enjoys the life she lives since it allows her to travel and do things that her married siblings don't always have the freedom to do. With that, it will probably be a while before Jana announces a courtship.