'Counting On': Why Some People Are Annoyed With Jinger Duggar's Instagram Account
Jinger Duggar is a fan favorite on the hit TLC show, Counting On. She recently moved to California with her husband, Jeremy Vuolo, and their young daughter, Felicity. The three have been exploring the neighborhood, and Duggar has become much more modern than her other siblings. But some who follow the family recently noticed something frustrating with her Instagram profile.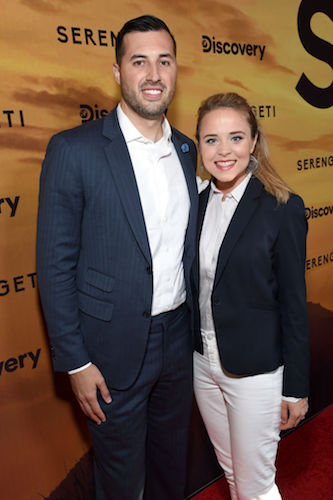 Duggar has earned the reputation of most rebellious family member
Ever since Duggar started her new life with Vuolo, she has become more rebellious than her other family members. The Duggars were raised very conservatively, and when Duggar moved in with Vuolo, she started dressing differently and doing things that she never used to do. Duggar began wearing pants and even dyed her hair; she also attended sporting events and did things for fun that were outside of the couple's religious beliefs. It caused some to think there was a feud between Duggar and her parents, though Duggar and her mother posed for a photo together, which shot down any rumors of bad blood.
Duggar has been documenting her life through social media
Since Duggar and Vuolo were married, she has been documenting their journey through social media. Duggar loves posting photos of family outings to Instagram, and ever since she moved to Los Angeles, she has showcased all of the adventures they're taking their daughter on. It seems that nearly every day, Duggar has a new photo. She has always loved photography, and on earlier episodes of Counting On, she would take engagement photos for her siblings as they prepared to walk down the aisle.   
Some think her 'artist' title in her profile is frustrating
Duggar's Instagram is a "business" profile, which means she had to declare what type of business she runs. In the top left corner beneath her photo, it reads that she is an artist. However, some who follow the Duggars find it annoying that Duggar calls herself an artist. "[Duggar] puts one Sh***y preset on her photos and calls herself an artist?" one person wrote on Reddit. The comment received more than 200 votes, 97% of which were in agreement with what the user wrote. "'Artist' that's funny-sad. Why is extreme mediocrity regarded so highly in fundie circles?" another user wrote. Another user commented that the Duggar family exaggerates "their education and credentials."
As with any television stars, people can be quick to attack the Duggars
The Duggars might not be as famous as some, but it doesn't mean they are safe from criticism. The members of the Duggar family often face negative comments on social media, including Jill Duggar taking heat for the meals she cooks her children and Jessa Duggar taking heat for how she parents. Jinger Duggar is generally well-liked among fans, but it doesn't mean she's above any criticism. Social media always has plenty of trolls; people seem to forget that Duggar has had a passion for photography since she was very young. Regardless, she seems to love posting to Instagram, and it looks like she does her best to ignore any haters.