'Counting On': Will Jana Duggar Announce a Courtship? Her Parents Might Be Pressuring Her to Marry
Jana Duggar seems to be happy living the single life at her family's Arkansas home, but her parents might be ready for their oldest daughter to leave the nest. Jim Bob and Michelle Duggar are apparently "frustrated" that the 29-year-old hasn't found a guy to marry, an insider told In Touch Weekly. 
Jana Duggar stands out in her family 
Most members of the Duggar family marry young, especially the women. Joy-Anna Duggar wed Austin Forsyth when she was just 19, while Jill, Jessa, and Jinger all got hitched in their early 20s. The men tend to stay single for a bit longer, with Jana's twin John David waiting until he was 28 to marry Abbie Grace Burnett last year. But Jana hasn't walked down the aisle yet and is currently the only unmarried Duggar over the age of 20. 
Over the years, Jana's single status has caused quite a bit of speculation among Counting On fans. Some think that her parents want her to say unmarried, since that means she's around to help raise the younger kids. (All Duggars live at home with their parents until they get married.)  Others have speculated that she's a lesbian, though Jana has denied those rumors. 
Jana says she's looking for Mr. Right, but her parents are getting impatient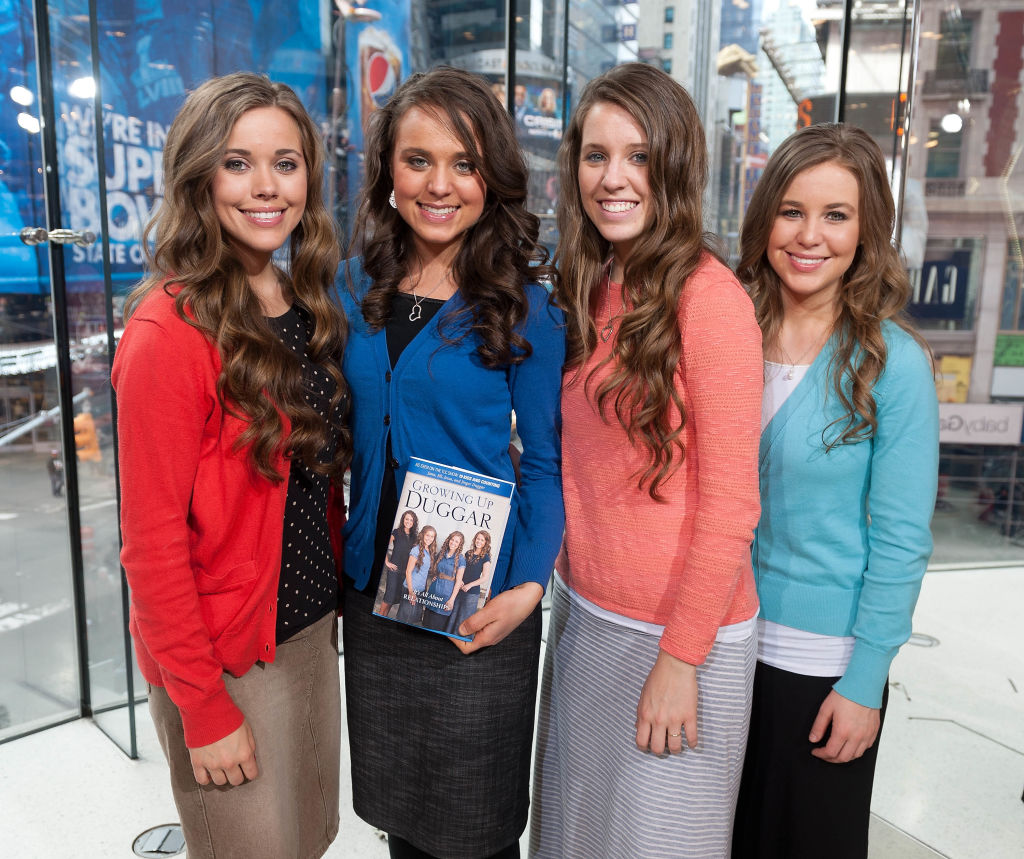 In the past, Jana has said that she's simply being patient and waiting for Mr. Right. 
"Maybe he's riding in on a green turtle instead of a white horse," she wrote in response to a fan on Instagram who hoped she'd find her "handsome prince. "In the words of Michael Bublé, 'Just haven't met [him] yet!'" she added. 
Though her parents are getting concerned, Jana seems to be fine holding out for the right guy, which makes her something of a Duggar family rebel.  
"Meet a nice boy, date, get engaged, marry and start a family right away — that's just how the Duggars do things," the insider explained to In Touch. "But Jana isn't going to marry someone just to follow the family norm — and that's refreshing."
Will she marry Lawson Bates? 
Jana has said that she's tried courting guys in the past, but it hasn't worked out. These days, plenty of would-be matchmakers would like to see her coupled up with Lawson Bates, who appears on Bringing Up Bates. Like Jana, he's one of 19 kids in a conservative Christian family. And the Bates and Duggars have known each other for years, so there's a connection there too. 
Both Lawson and Jana have denied rumors that they're dating. But recently, the two have been spending time in a lot of the same places. In early September, both traveled to the Bahamas to assist with Hurricane Dorian relief efforts. A few weeks later, both were at Universal Orlando in Florida with their friends and family. Others think she could be courting Lawson's younger brother Nathan Bates, since he was also on the Bahamas trip.
While fans — and perhaps her family — would like to see Jana settle down with a nice guy, there's no sure sign that's going to happen anytime soon. But given that it's been nearly a year since the last Duggar wedding, it's no surprise that Counting On fans are eagerly awaiting another courtship announcement, with all eyes on Jana as the one who's most likely to wed next.