Before and After Photos of Courteney Cox's Changing Looks After 'Friends'
When she began starring alongside Jennifer Aniston, David Schwimmer, Lisa Kudrow, Matthew Perry, and Matt LeBlanc on Friends, was just 30 years old. The group didn't know it at the time, but Friends would go on to become one of the most beloved sitcoms ever. And it would air from 1994 to 2004, for a total of 10 seasons. And when she finally put the role of Monica Geller behind her, Courteney Cox wasn't quite as young as she once was.
Ahead, find out how Cox tried to stay looking young, even after Friends ended. And discover what she regrets about her efforts to avoid aging.
1. Courteney Cox was 30 when she filmed the Friends pilot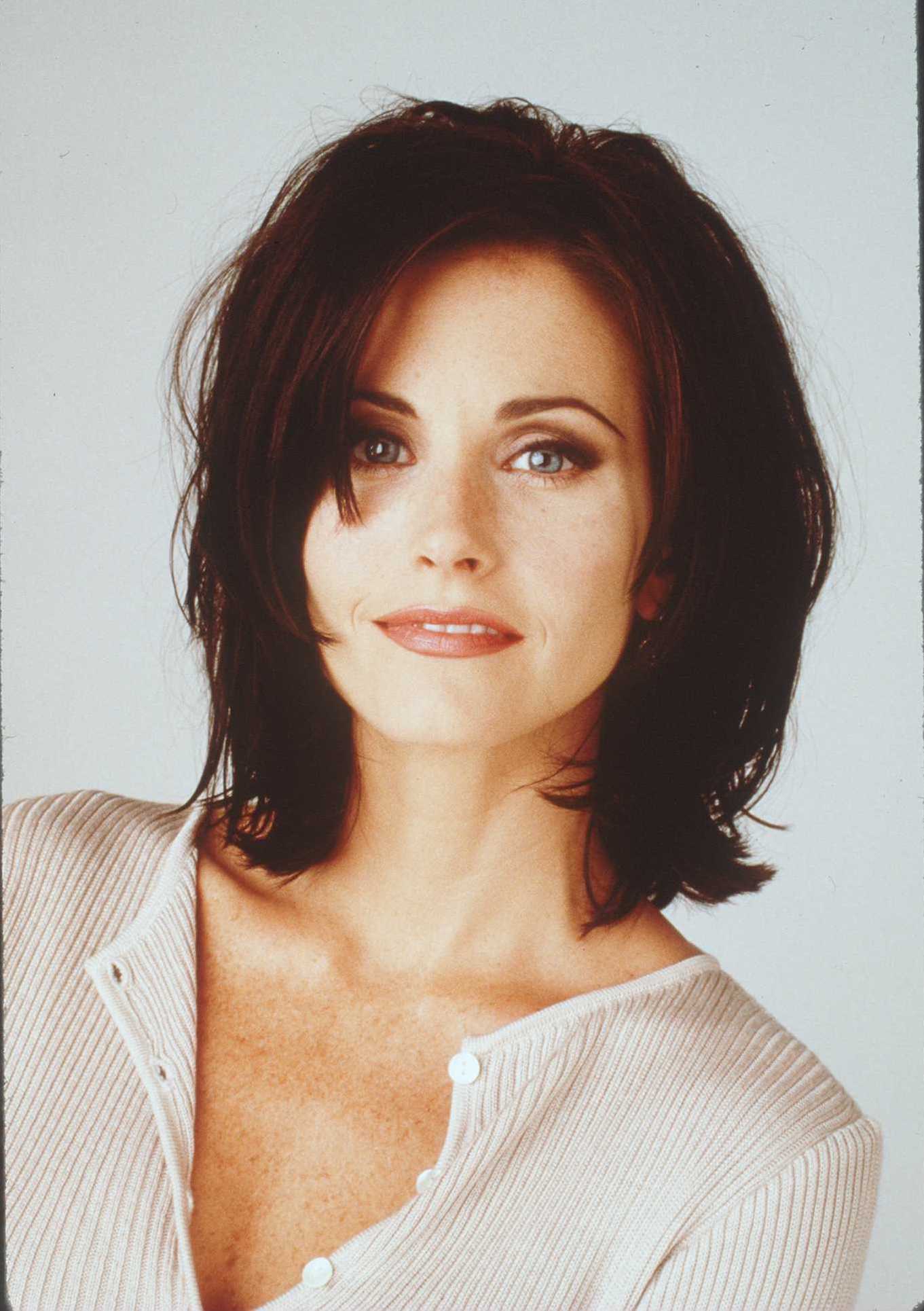 Comedy Central reports that Courteney Cox was 30 years old when she began playing Monica Geller in the Friends pilot, which aired in 1994. 30 doesn't sound very old, and Cox wasn't the oldest of the main cast members. That honor went to Lisa Kudrow, who was 31 at the time. At the time of the pilot, Matthew Perry was 24, Matt LeBlanc was 26, Jennifer Aniston was 25, and David Schwimmer was 27.
2. She tried out a variety of hairstyles during the show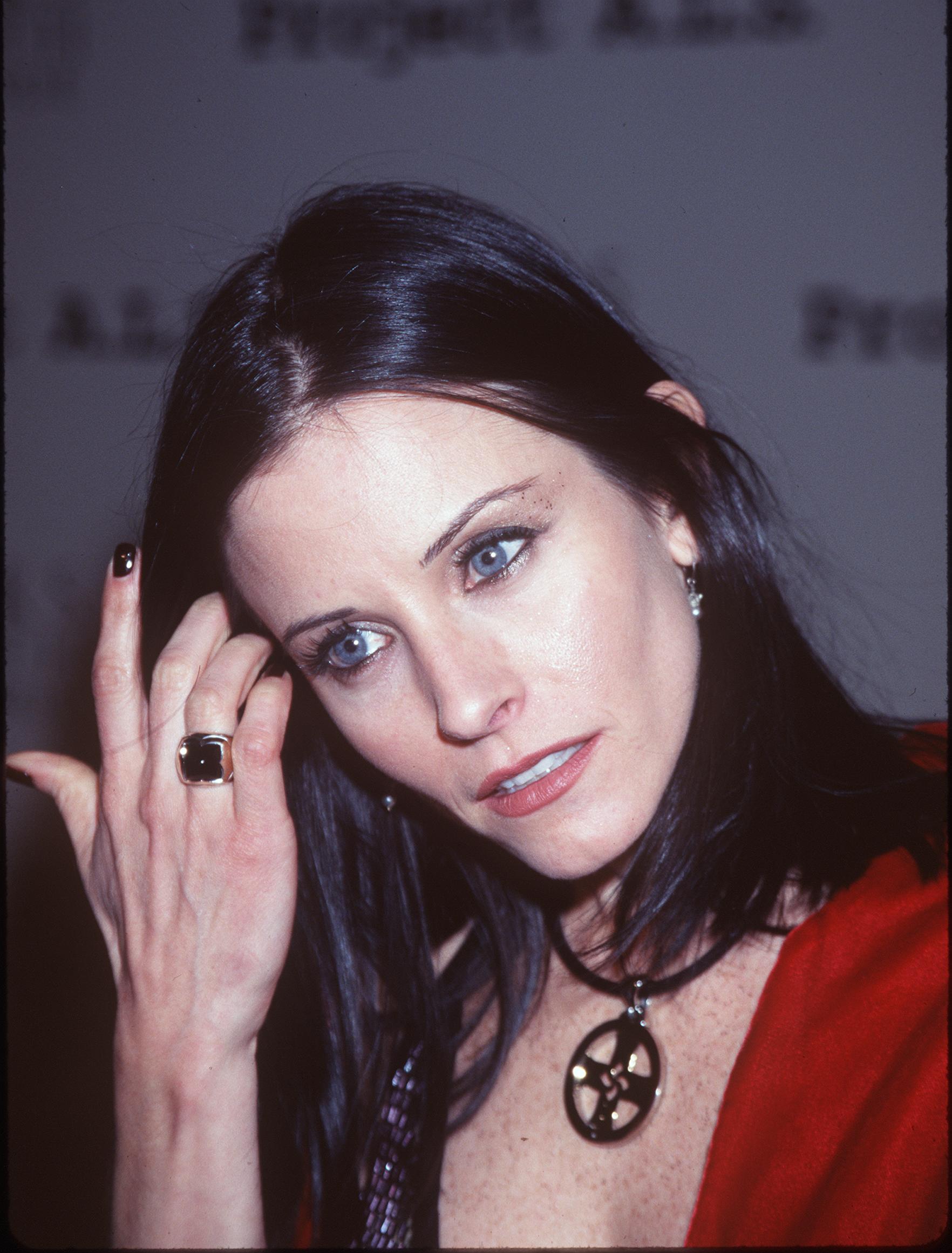 Jennifer Aniston's hair may be the most famous style from Friends. But as The Skincare Edit notes, it looks like Cox also had some fun experimenting with hair and makeup during the time she was filming Friends. Photos seem to reveal that for a time, she dyed her hair darker than its natural color. She also tried out 1990s trends, such as skinny brows, chunky burgundy highlights, and brown lipstick.
3. Cox had turned 40 by the time Friends ended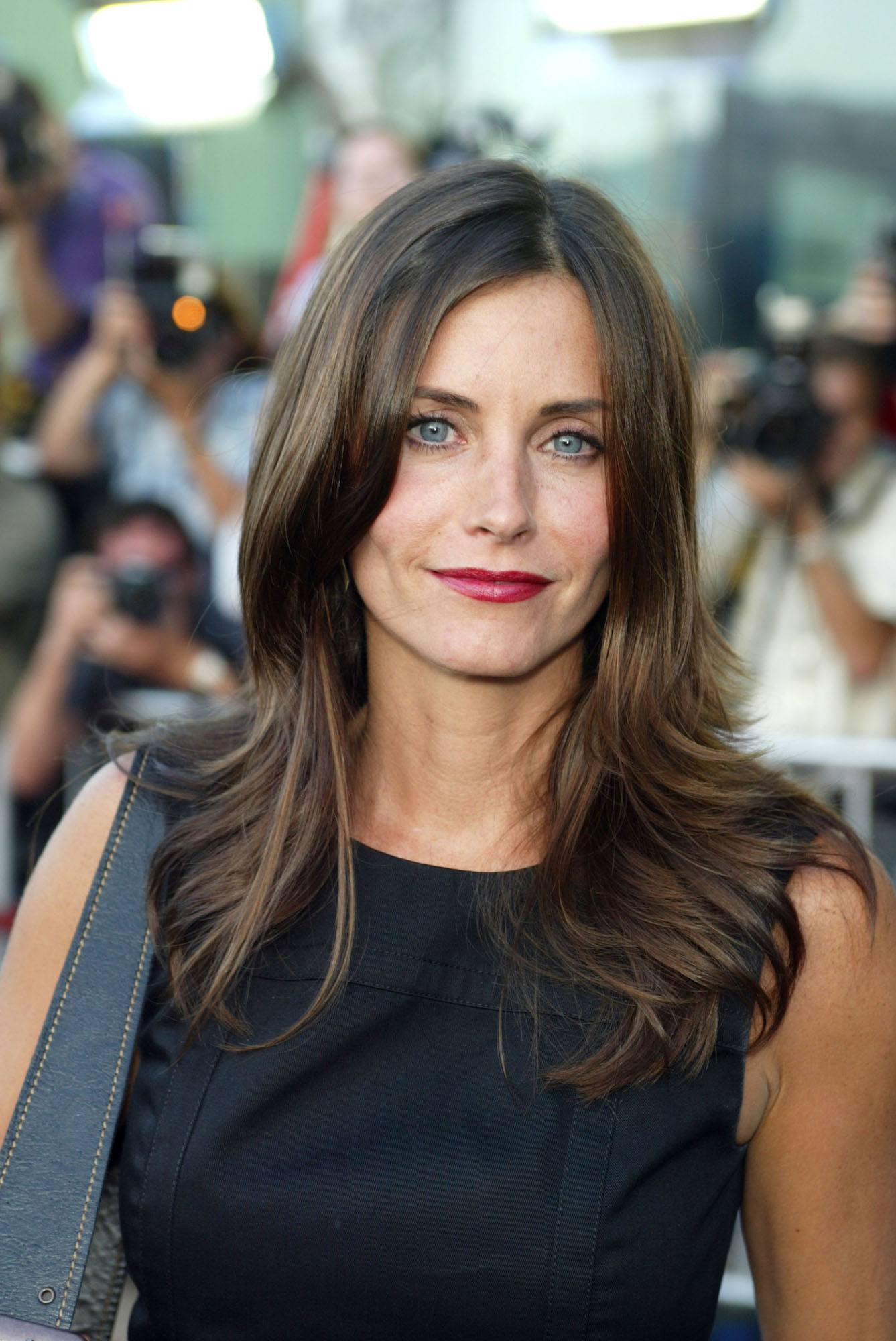 By the time the show ended, Courteney Cox had turned 40. Many women around that age start worrying about how aging will change their looks. And as Cox told NewBeauty, "I grew up thinking appearance was the most important thing. That as long as I looked OK, I would be OK, which got me into trouble." She explained, "I was trying so hard to keep up, and that actually made things worse."
4. The actress started dabbling in Botox and fillers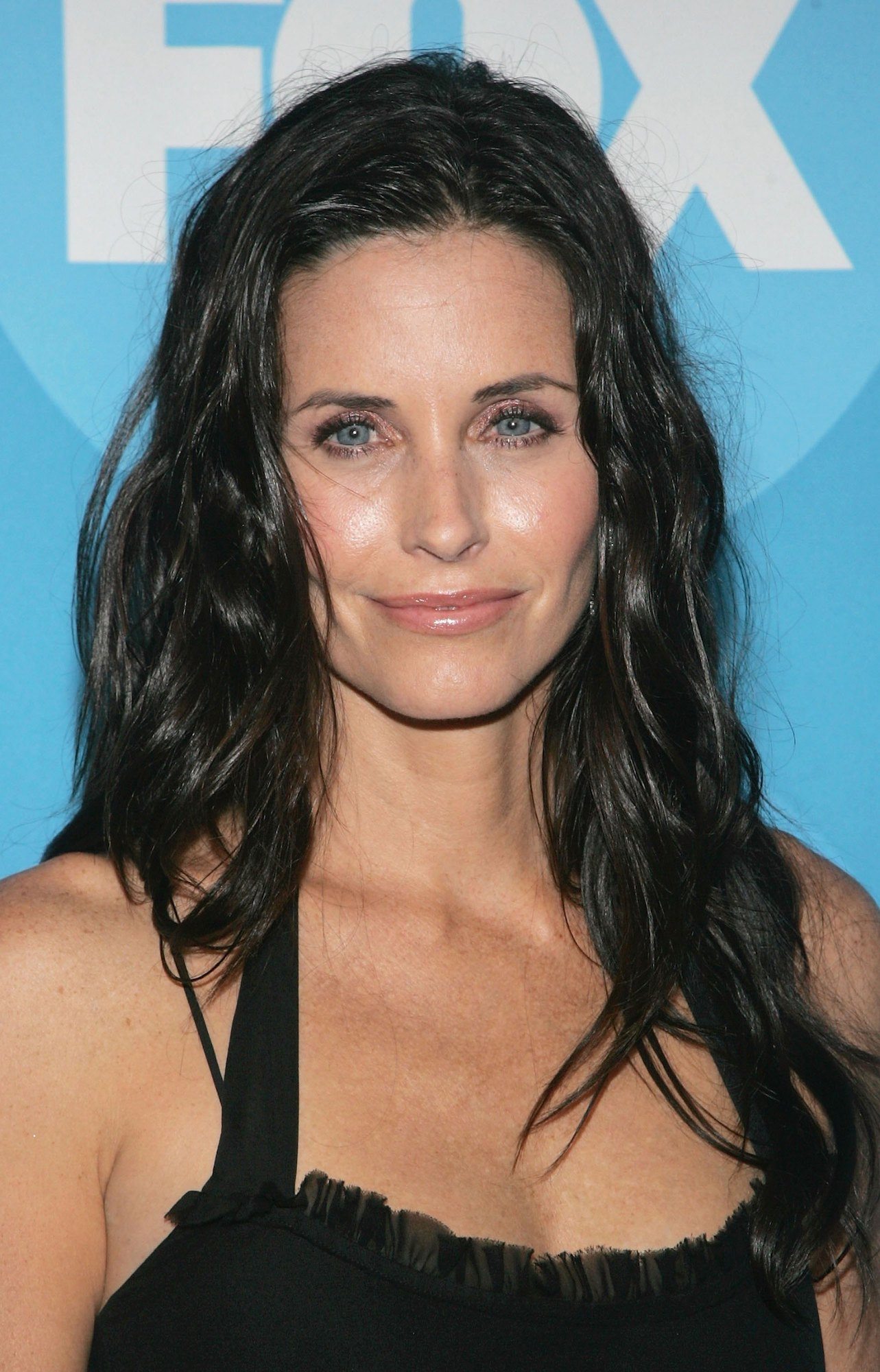 The Skincare Edit reports that by the early 2000s, Cox had begun gravitating toward a more natural hair and makeup look. But while she kept her hair color and makeup natural, she was thinking about changing her appearance in other ways. But by the time she turned 45, it looks like she'd started dabbling in Botox and fillers, The Skincare Edit reports. She also returned to the jet-black hair, which just made her changing looks appear even more severe.
5. She felt pressure to stay looking young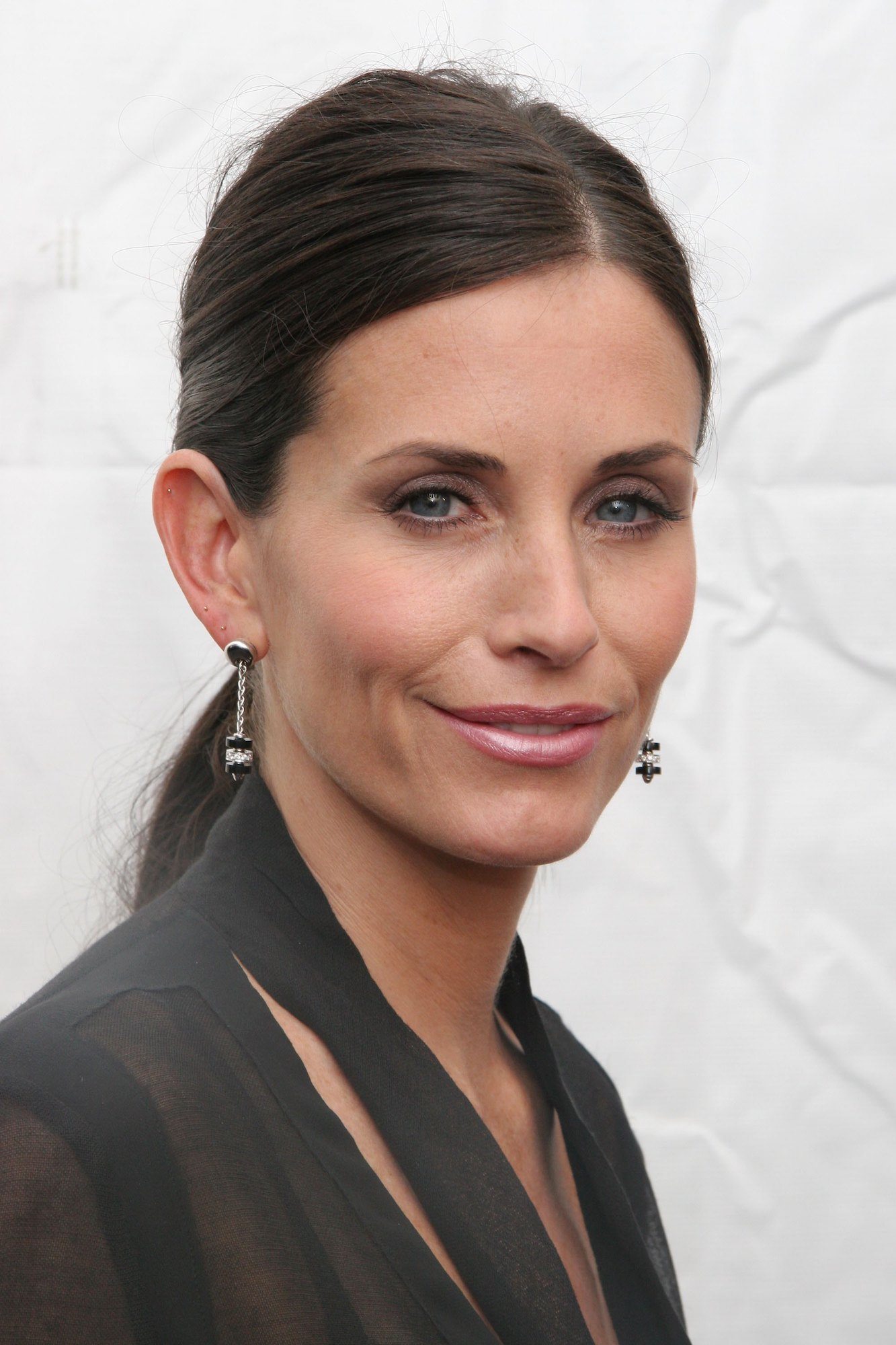 As she moved on from Friends, 10 years older than she had been when she started the show, Courteney Cox felt pressure to stay looking young. Us Magazine reports that Cox later explained, "I think there's a pressure to maintain [your looks], not just because of fame, but just, you know, being a woman in this business." She added, "Getting older has not been. . . I don't think it's the easiest thing. I think I was trying to keep up with getting older, trying to chase that. . . it's something you can't keep up with."
6. Cox went to multiple plastic surgeons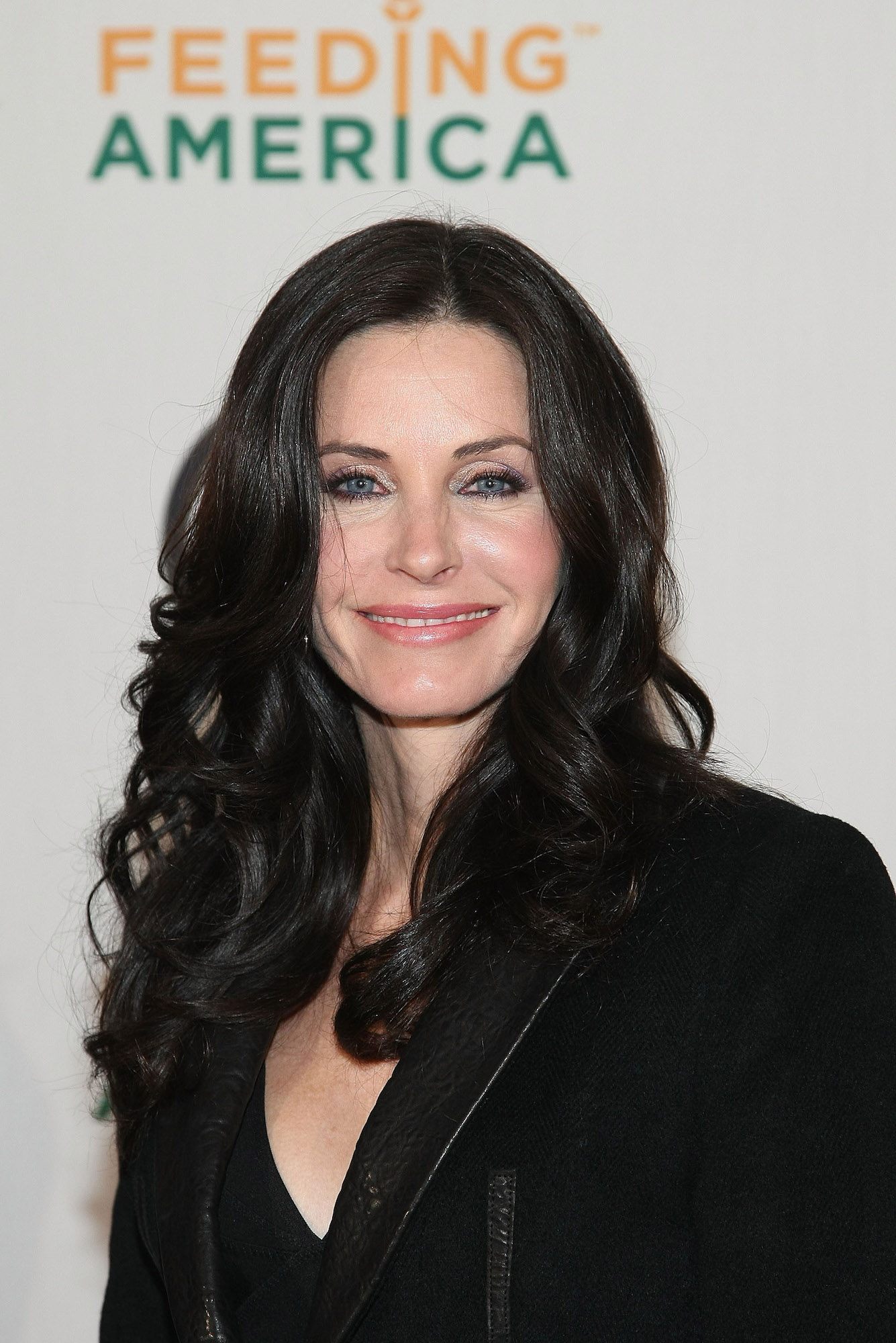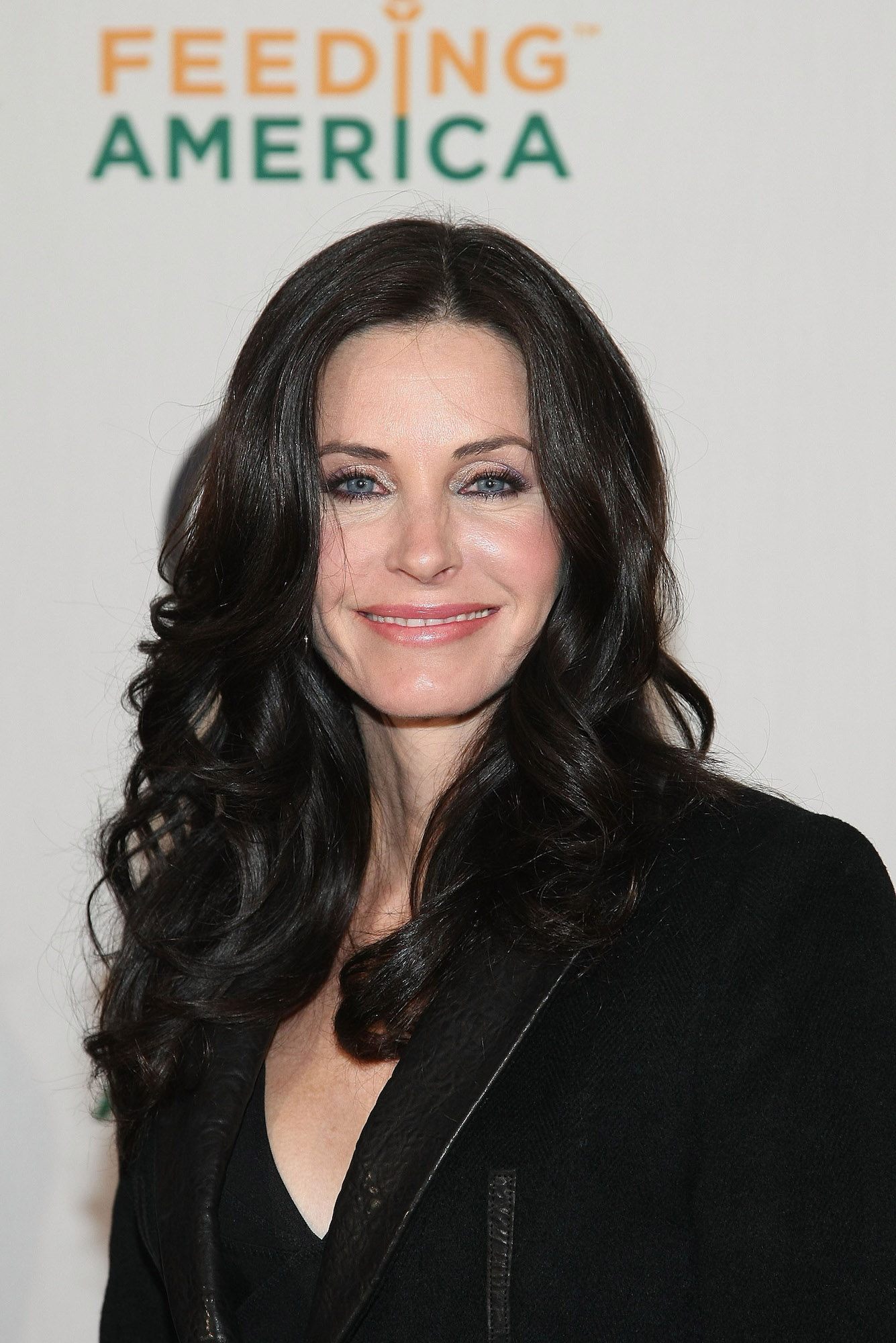 Courteney Cox explained to NewBeauty that she ended up getting too many procedures in part because she kept seeing  different doctors. "What would end up happening is that you go to a doctor who would say, 'You look great, but what would help is a little injection here or filler there.' So you walk out and you don't look so bad and you think, no one noticed — —it's good," she explained. "Then somebody tells you about another doctor: 'This person's amazing. They do this person who looks so natural.' You meet them and they say, 'You should just do this.'"
7. She ended up 'layered and layered and layered'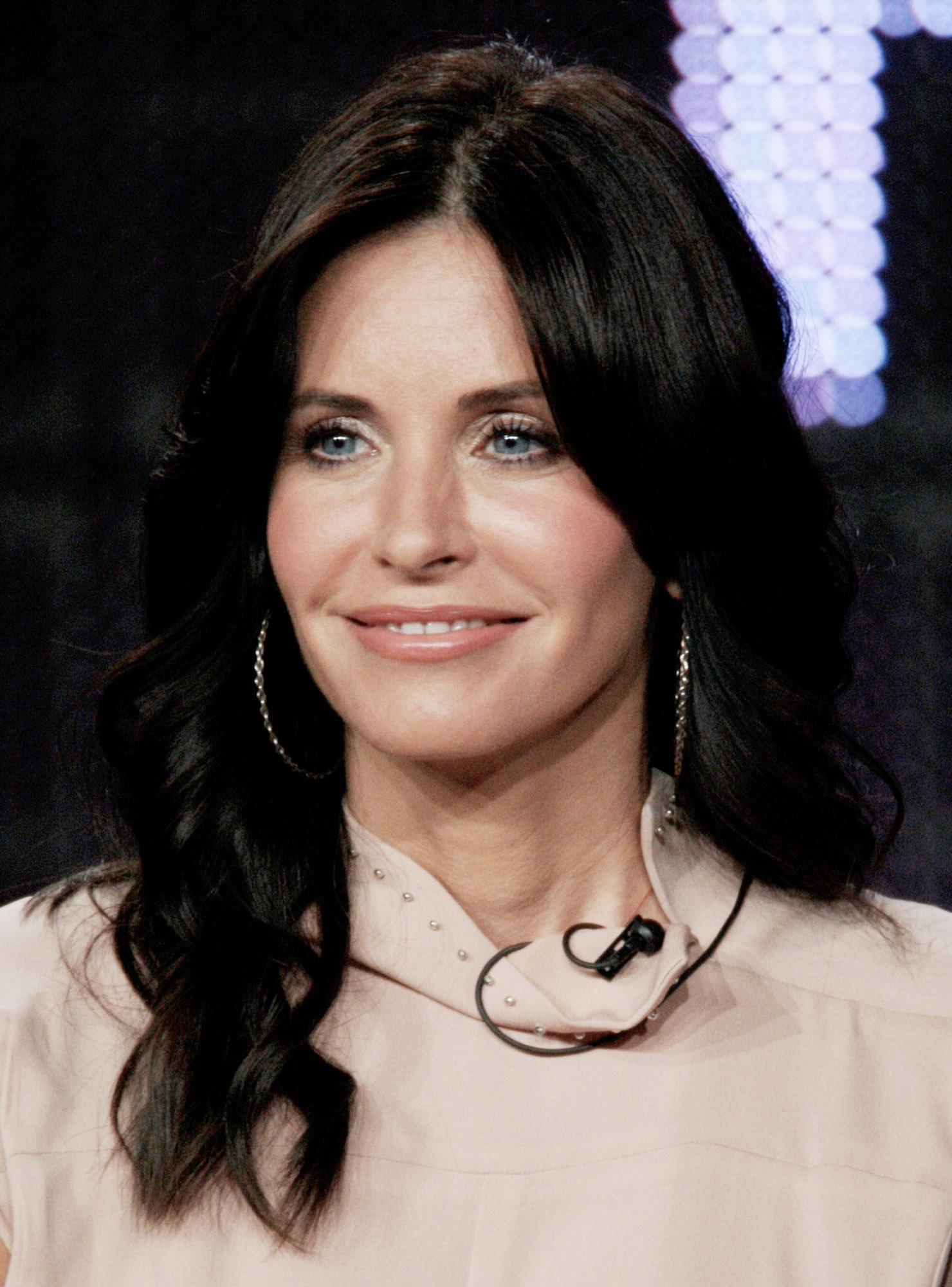 Courteney Cox said that though her facial transformation was gradual, that only made it easier for her to fail to notice how much her looks were changing. She explained to NewBeauty,  "The next thing you know, you're layered and layered and layered. You have no idea because it's gradual until you go, 'Oh sh*t, this doesn't look right.' Cox also said, "It's worse in pictures than in real life. I have one friend who was like, 'Whoa, no more!' I thought, I haven't done anything in six months. I didn't realize."
8. Cox eventually decided to let her fillers dissolve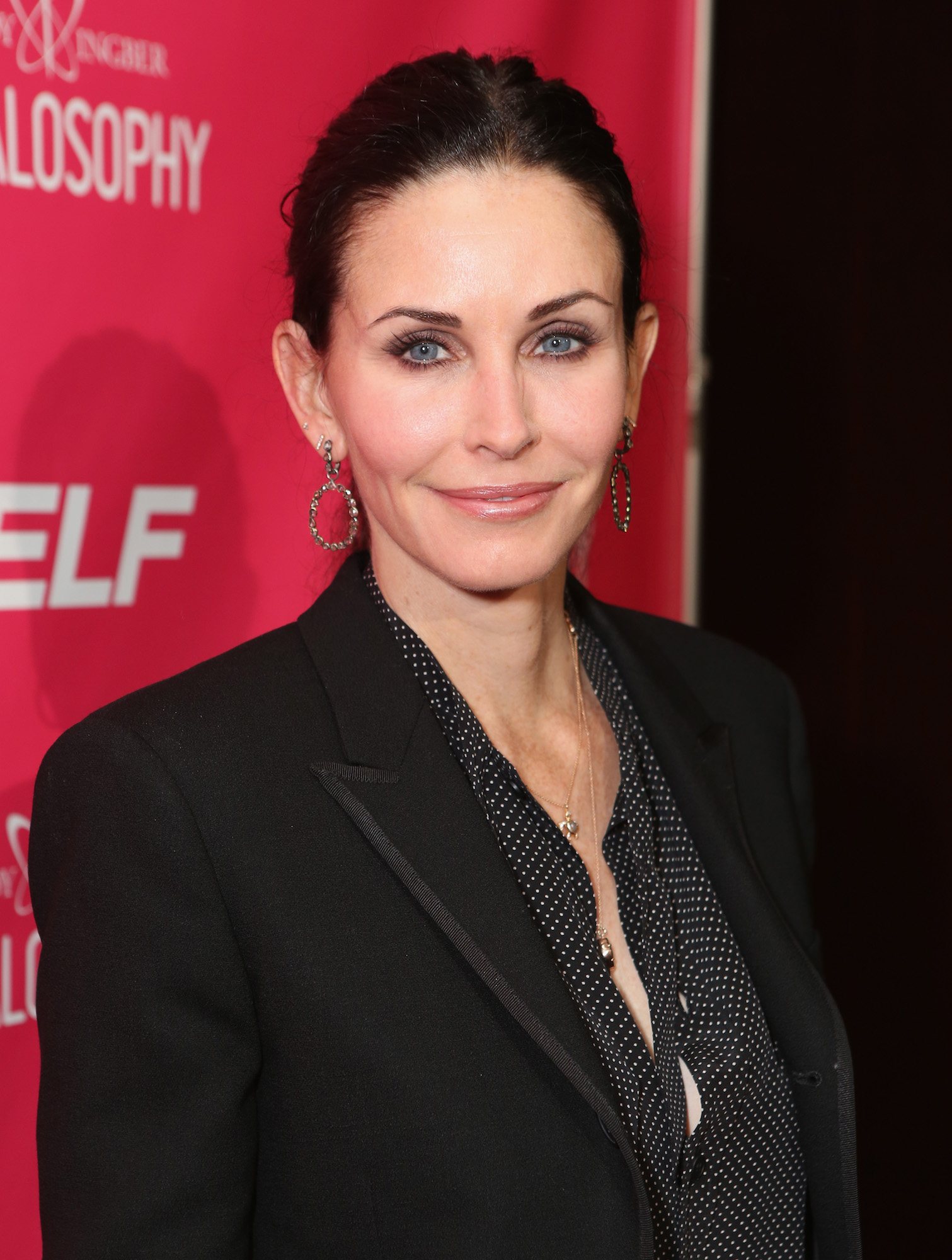 Cox told NewBeauty that she eventually decided to have all her fillers dissolved (or at least to let them dissolve on their own). "I'm as natural as I can be. I feel better because I look like myself. I think that I now look more like the person that I was," she explained. As Us Magazine reports, Cox also said, "I have done things that I regret, and luckily they're things that dissolve and go away. So, um, that's good, because it's not always been my best look."
9. She knows that her looks will change, with or without her intervention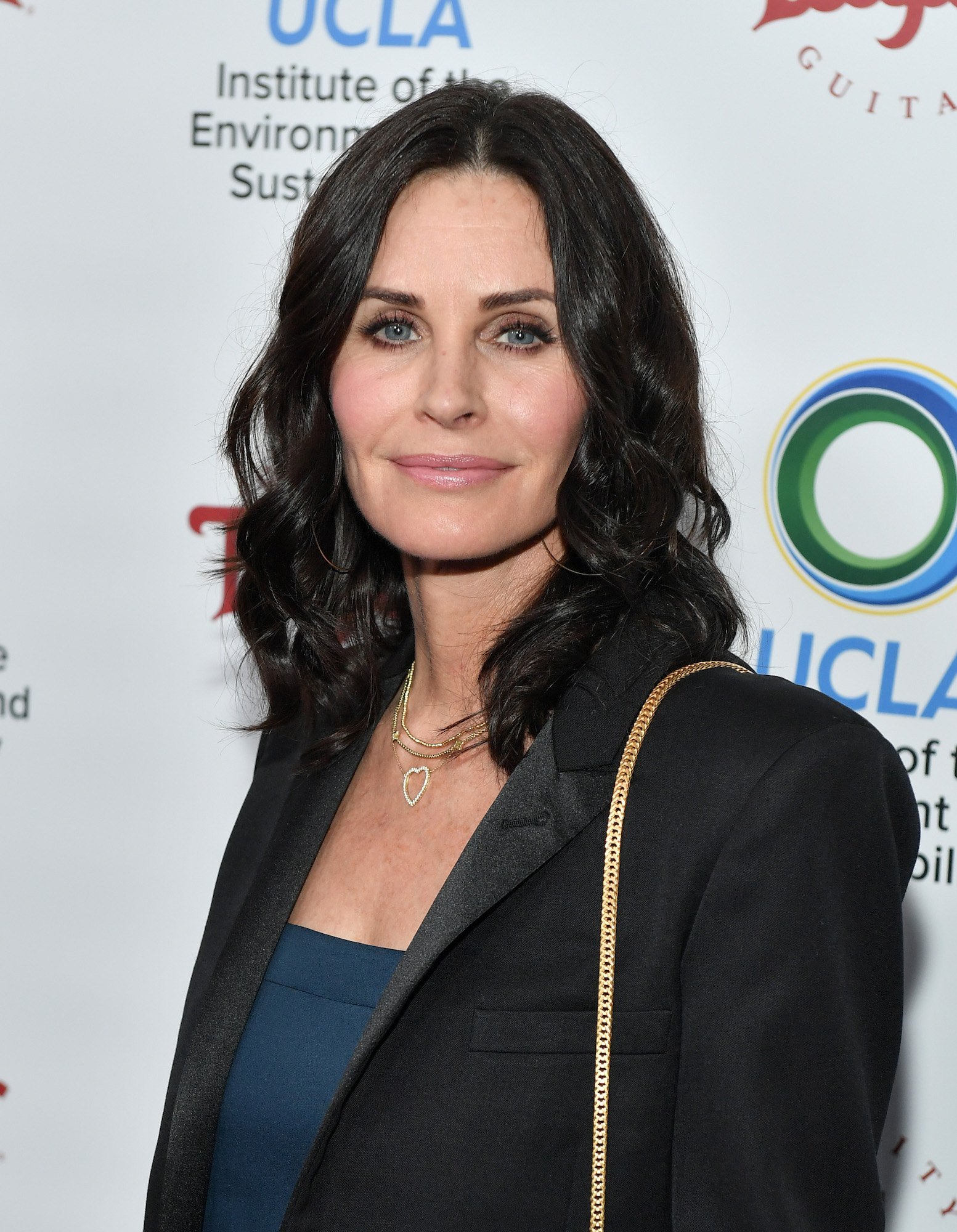 But when she talked to NewBeauty, Cox also acknowledged that "Things are going to change. Everything's going to drop. I was trying to make it not drop, but that made me look fake. You need movement in your face, especially if you have thin skin like I do. Those aren't wrinkles — they're smile lines. I've had to learn to embrace movement and realize that fillers are not my friend."
Read more: Who Almost Played Rachel Green on 'Friends' Instead of Jennifer Aniston?
Check out The Cheat Sheet on Facebook!