Courtney Cox and Michael Strahan are Partnering for This Project
Courtney Cox of Friends and Cougar Town fame is teaming up with former New York Giants player Michael Strahan. The ex-NFL star is also a staple on ABC's Good Morning America and their afternoon show Strahan and Sara. Despite his long list of other professional commitments, Strahan is now joining forces with Cox on a new project.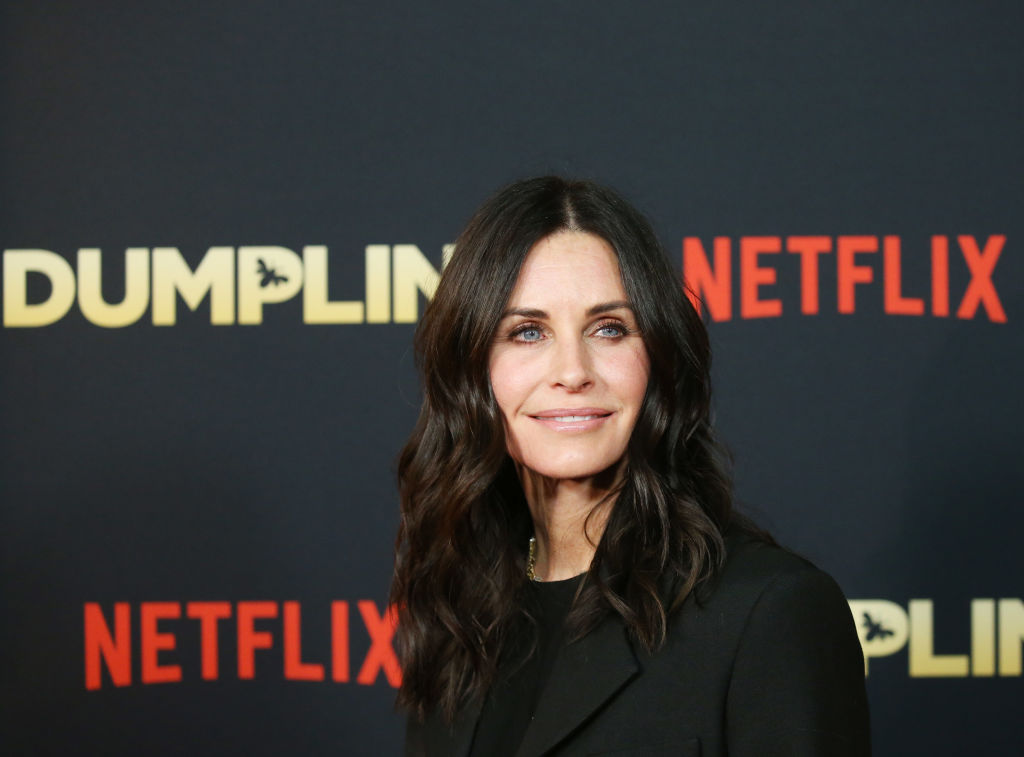 Back in the spotlight
It's been a while since Friends fans have seen Cox in a traditional TV format. The mega hit NBC series wrapped in 2004, and her series Cougar Town, which first aired on ABC then moved to TBS, ran for six seasons ending in 2015. Though Cox appeared in season 9 of the Showtime series Shameless, her main gig has been her Facebook Watch's documentary series Nine Months with Courteney Cox via her Hopper Productions banner, which she hosts and executive produces, as reported by Deadline.
Now, Cox is set to headline and executive produce a scripted series based on Brittany Wagner, a fan favorite character from the first two seasons of the Netflix docuseries Last Chance U. Currently in development at Spectrum Originals, the still-untitled show comes from Michael Strahan and Constance Schwartz-Morini's SMAC Productions.
.
The story
According to IMDb, Last Chance U on Netflix explores the world of junior college football, including the stories of players and coaches in the classroom and on the field. The Undefeated called the program "a binge-worthy, behind-the-scenes look at the 2015 season of the East Mississippi football team and its quest to win its third straight National Junior College Athletic Association championship."
Wagner was the academic advisor at East Mississippi Community College during her time on the show. She ended up leaving the school for other endeavors when the docuseries moved on to another college. Wagner launched her own consulting firm 10 Thousand Pencils, working with students and schools to provide programs that set students up for success.

The Cox/Strahan project is inspired by Wagner's real-life trials and tribulations, as reported by Deadline. With a script to guide the show rather than a reality TV format, the program adds to Spectrum's list of original content, that includes Gabrielle Union and Jessica Alba's L.A.'s Finest and the upcoming Mad About You revival, according to Entertainment Weekly.
From friendship to partnership
Some may wonder how Strahan has the time to add to his already packed list of broadcasting duties. His roster includes anchoring on Good Morning America and Strahan and Sara, hosting the game show $100,000 Pyramid, and being a member of the Fox Sports team. Apparently that wasn't enough for Strahan, so he created the SMAC management-production company with longtime business partner Schwartz-Morini in 2011.
As reported by Variety, Schwartz-Marini was previously an NFL marketing executive and formed a friendship with Strahan. The former defensive end hired Schwartz-Marini to be his manager after he retired from the league. "I couldn't have gotten a better education than starting out in the National Football League," Schwartz said, according to Variety. "I didn't get an MBA, but I got my MBA there."
Strahan and Schwartz have taken no investors on for SMAC, so they are full owners of the company. "We have taken no money from the outside," Strahan said, as noted by Variety. "We put most of the money we've made in this business right back into it. We want to grow it."
The management side of the company is already representing high-profile clients, including Erin Andrews and Deion Sanders. On production, their roster includes The Joker's Wild hosted by Snoop Dogg, Kids' Choice Sports, and the Strahan-hosted $100,000 Pyramid.
With Cox and Strahan collaborating, the show is sure to score some top ratings points.
.