Courtney Love Said Prince Andrew Tried to 'Seduce' Her At Her Own Home
There have been many times we've wondered what happened to Courtney Love. The former Nirvana singer's wife was an entertainment industry veteran and became the punchline of quite a few jokes when her erratic behavior escalated after Kurt Cobain's death. Love was clearly struggling with substance abuse, and it was obvious she'd been through a lot. Now, thanks to the #MeToo movement, we're learning more about exactly how Hollywood treated Love.
Courtney Love warned us about Harvey Weinstein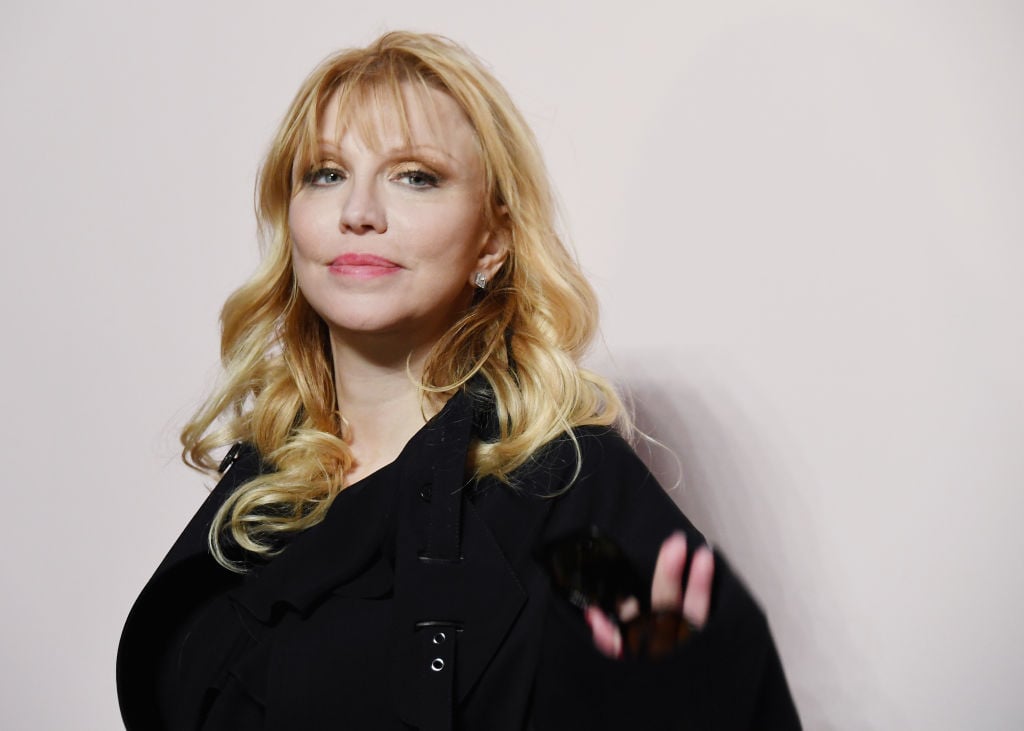 Love gave one of the first warnings about Harvey Weinstein back in 2005. During a red carpet interview, she told young girls not to go to parties in his hotel room. It was written off as a drunken ramble at the time, but now we know it was good advice.
Weinstein has been accused of sexually assaulting young stars, and using his influence in the entertainment industry to manipulate them. Many big names have come out to confirm this, including Brad Pitt and Ryan Gosling. Both of these A-list actors have spoken out against Weinstein at one point or another.
Courtney Love was mixed up with Jeffrey Epstein somehow
Now, Love is at the center of another sex scandal. Prince Andrew, son of Queen Elizabeth, has been linked to a pedophile and human trafficker: Jeffrey Epstein.
Epstein was arrested earlier this year. He ended his life in custody rather than face a trial. Needless to say, any involvement with Epstein is suspicious. However, there are some pretty disturbing details coming to light about Prince Andrew specifically.
Court documents have revealed that the prince wasn't just buddies with Epstein. He was an active participant in the human trafficking ring, and at least one accuser states that Epstein himself ordered her to perform sexual favors for Prince Andrew while she was a minor.
Another of Epstein's accusers corroborates this report. The second accuser was present at parties with Prince Andrew and the alleged victim.
Prince Andrew denies all wrongdoing, as does the rest of the royal family. That's getting harder and harder to do, especially considering there are photographs of the prince with underage girls.
Prince Andrew and Courtney Love's weird encounter
Love claims she had a strange encounter with Prince Andrew that may give further credibility to the accusations. At the very least, it paints Prince Andrew in a very unflattering light: According to Love, Prince Andrew showed up at her apartment one night out of the blue.
She said: "He said he had got my address from a mutual friend and was looking to have a fun night in Hollywood, and apparently I could show him a good time."
The two did not do anything sexual, although the prince "got quite flirtatious." Love describes the whole thing as surreal.
"Of all the things that have happened in my life, this truly is one of the most surreal things — and that is saying something," she said.
We know Love was in Epstein's black book, although we're not sure what that means. She admits she knew him, but the details are fuzzy on her involvement with the predator are unknown.
Love suspects that Prince Andrew got her address from Epstein, but we can't know for sure. We also can't know what Epstein's motives might have been since he's no longer around to tell us. One thing is for sure, Love has been through a lot.