Craig Conover and Austen Kroll From 'Southern Charm' Go Deer Hunting … With Iced Tea
Spending time at BravoCon with the fans is probably more Austen Kroll and Craig Conover's speed as the Southern Charm men seem to be hunters without the desire to actually hunt.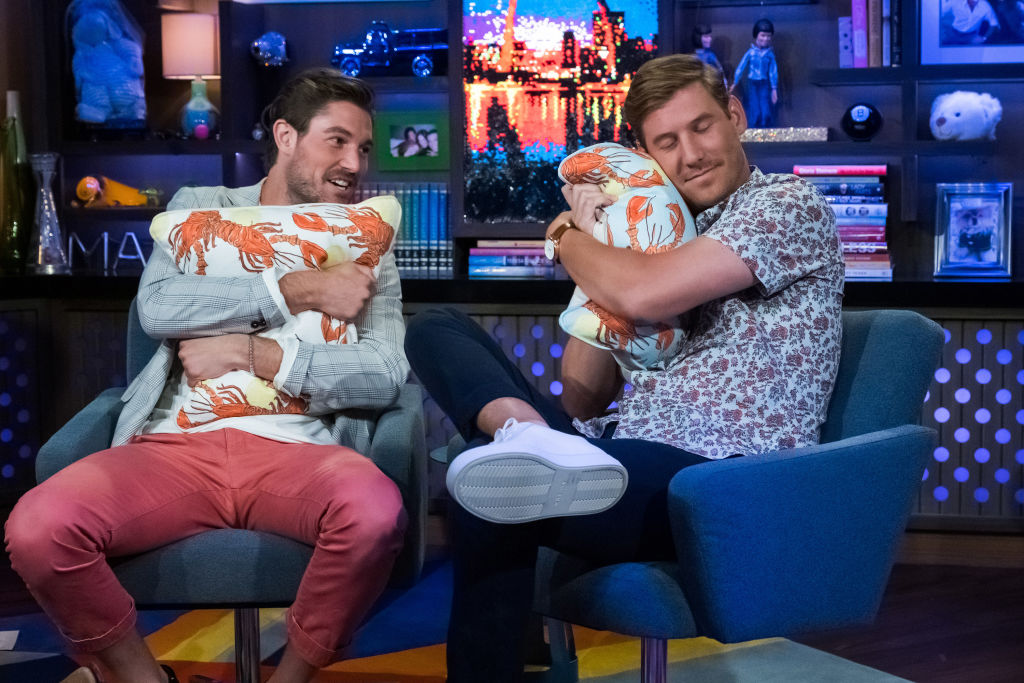 The twosome shared that they were on the deer hunt together and that Shep Rose just dropped them off at a deer stand. The group now seems to have some extra time on their hands as typically they'd be busy filming the show. However, Kroll told Page Six that the show is currently on hiatus.
"We are not [filming]," Kroll said during BravoCon. "And what I've been told and what I should say is that it's in our future. Just not entirely sure when." So while they wait, the guys decided to hunt … well, sort of.
They have their gun (and their iced tea)
Both Kroll and Conover shared video of their afternoon to their Instagram stories. Kroll whispers to the camera as they walk. "Well, we're walking out here to this deer stand," he says while Conover is in the background grinning. "We kind of just got dropped off in the middle of somewhere."
Kroll shows they are fully prepared. "I have a gun," he awkwardly shows the weapon to the camera. "And Craig has some iced tea." Conover gleefully shows the large thermos to the camera. "Some hard iced tea," Kroll adds. "I mean, we literally have no idea what we are doing."
Conover pipes in, "Shep went to another deer stand and he's like, 'Yeah you guys know what you are doing, right?'" Kroll laughs, "Uh, we don't. This is the safety, right?"
No animals were killed for this video
As the guys hang in the deer stand, they seem more interested in chatting than killing anything. In fact, Conover advises fans that you have to turn your hat backwards so you can see. Meanwhile, Kroll is pointing his gun at something.
Conover adds, "For all of us animal lovers out there, don't worry. There's no way in heck that we are gonna see anything." Kroll is heard in the background whispering, "No." Kroll adds, "The only thing we might shoot is each other."
The guys get so bored Conover walks to the middle of the field with a target. Kroll catches him on his long walk and giggles. "We got bored already. So Craig is setting up a target for us out there." He continues to laugh as Conover struggles with the large target and continues to walk.
This is how Conover uses a hunting knife
Conover is probably a little more interested in hunting for new fabric than killing anything. Last year he used a hunting knife to cleverly make a pocket square for his suit at the very last minute.
He's seen hacking away at a shirt to harvest the material he needs for the pocket square. Kathryn Dennis observes the entire encounter and is loving every minute of it. "Whatcha doing," Dennis asks. "I'm making an impromptu pocket square," Conover says. "The dry cleaner lost mine."
After working away on the fabric, Conover actually creates a professional-looking pocket square.  "Wow, that looks legit, Craig," Dennis says. "Look at you!"