The Craziest Things You Didn't Know About Beyoncé
Beyoncé is unquestionably one of the most famous women in the world. And with good reason — as a singer, performer, and businesswoman, she's distinguished herself as one of the most innovative and intriguing personalities of the 21st century.
Like any successful celebrity, she's mastered the art of cultivating a public image. She tells us enough to keep us interested in what she's doing, but has still managed to keep some aspects of her personal life to herself. Because of this, fans all over the world feel like they know her.
Still, there are some interesting facts about the pop star that may have flown under the radar. Here are 10 crazy things you might not know about Beyoncé.
1. She once threw very expensive jewelry at her fans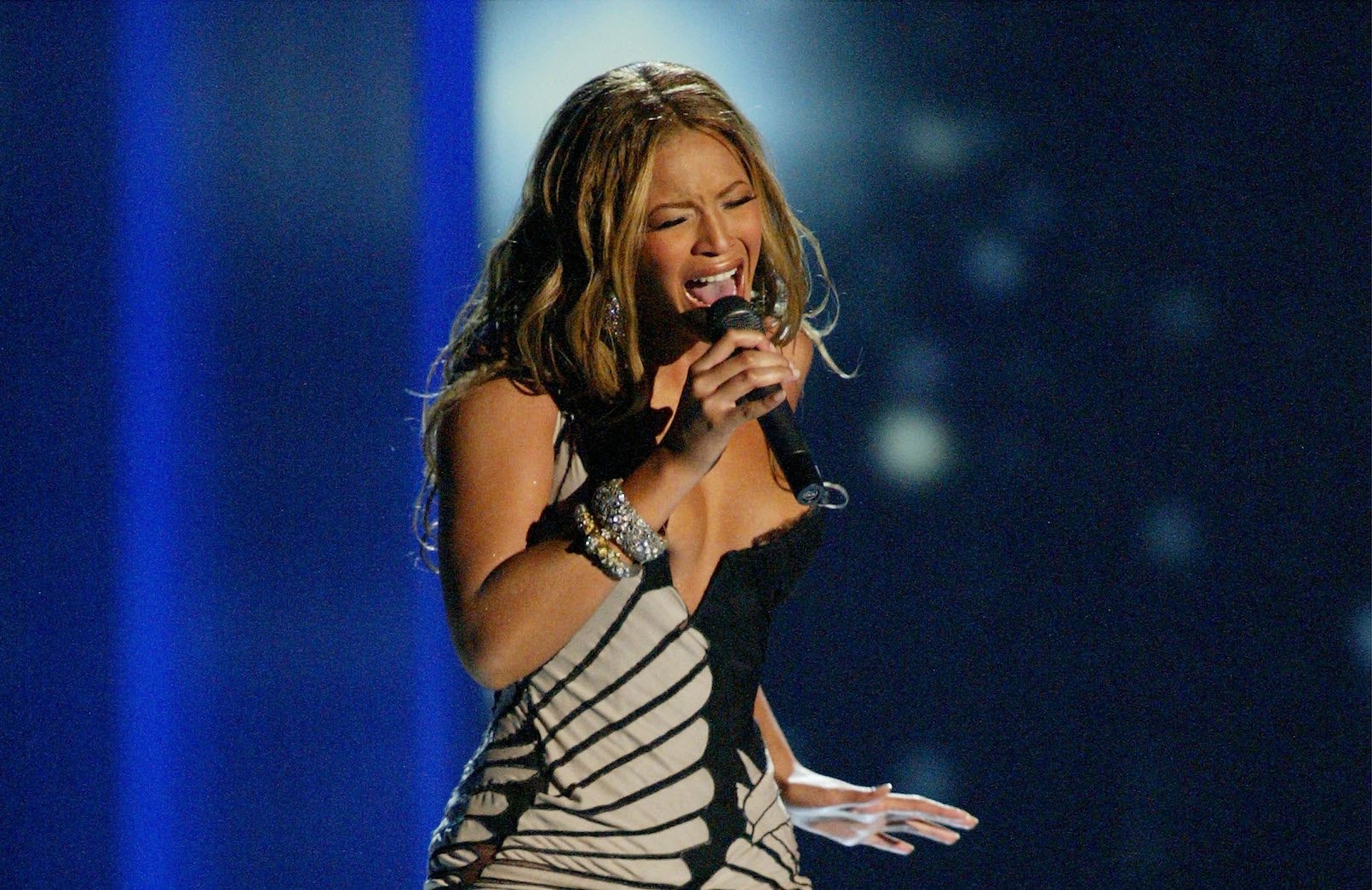 Few performers today match Beyoncé incredible energy on stage. But she once became so emotionally caught up in a performance that she made a pretty costly impromptu gesture.
During her 2003 performance on VH1 Divas, she threw a pair of $250,000 Lorraine Schwartz earrings into the crowd. She was so into the performance that she later couldn't even explain why she did it. According to her cousin, that move ended up being one of the events that led Beyoncé to create her on-stage alter ego, Sasha Fierce. Luckily, her cousin was able to later retrieve the earrings from the suddenly not-so-lucky fan who caught them.
2. She's obsessed with documenting her life
Fans who follow Beyoncé on social media know that the pop star has absolutely no qualms about sharing personal moments with the public. But they may not know that she's so obsessed with documenting her busy life that she's hired multiple people to keep the cameras rolling.
Beyoncé shared some of the footage that videographers and photographers have gathered in the HBO documentary, Life Is But a Dream, and the visual albums, Beyoncé and Lemonade. She keeps the rest of the photos and videos in a temperature controlled database in her New York City office.
3. She's broken Grammy records
At this point, it seems like a travesty that Beyoncé hasn't won the coveted Best Album Grammy. But she can take at least a little bit of comfort in the fact that she has many other accolades from The Recording Academy.
To date, Beyoncé has won 22 Grammy Awards, both for her work in Destiny's Child and her solo projects. Only one other female artist, Alison Krauss, has won more gramophone statues. Beyoncé has also pulled in a staggering 63 nominations, making her the most nominated female recording artist in history.
She still should have won more for Lemonade, though.
4. She went to elaborate lengths to keep her album a secret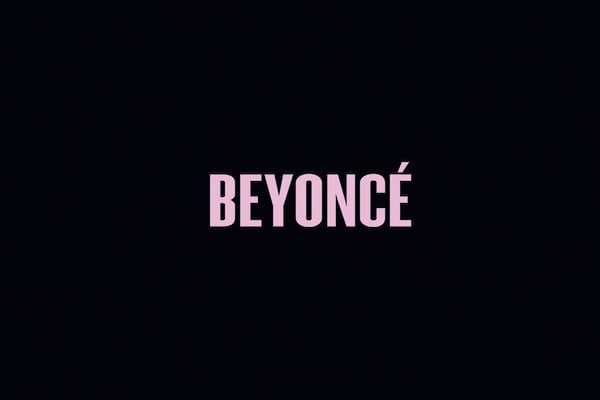 Beyoncé shocked fans around the world in 2013 when she released her self-titled album without any warning. The moment was so triumphant, and so exciting, that any time an artist surprises us with new music, it's considered "pulling a Beyoncé."
The fact that she was able to keep such a high profile project under wraps is truly incredible. And she did so using a complex system. For one thing, she and her producers used code names for the project, and all of its 14 tracks. They also refused to finalize the deadline for the album drop until just days before its release to minimize the risk that it would be discovered and leaked to the press.
5. She's not exactly a neat freak
When you're busy dominating music charts and changing the landscape of pop culture, it's not always easy to find time to clean up after yourself. That could probably be Beyoncé's excuse for the fact that she's an avowed slob.
The singer herself and her former bandmate, Kelly Rowland, have professed that she's pretty messy around the house. And apparently, it's a trait that doesn't go over too well with her husband. Beyoncé told Ebony magazine that Jay Z is "very organized."
Maybe he'll take comfort in the fact that Bey's messiness is likely a sign that he married a genius. On second thought, he probably already knows that.
6. She has a bold taste in pizza toppings
Beyoncé has to stay in amazing shape in order to make it through world tours, music videos, and seemingly endless promotional duties. She's not afraid to talk about the lengths she goes to maintain her incredible physique. But despite her healthy diet and exercise regimen, the singer and actress still takes time to indulge regularly.
She recently told Shape Magazine that her favorite cheat food is pizza, and that she usually eats it once a week. And she doesn't skimp on flavor when she places her order. Bey's favorite toppings are extra tomato sauce and jalapeño peppers.
7. She loves death-defying stunts
Beyoncé doesn't seem to be afraid of much. Anyone who can pull off an electrifying performance at the Super Bowl obviously has at least a little bit of guts, after all.
But fans might be surprised to learn that the singer's fearlessness extends to her off-stage activities as well. In fact, she seems to be a big fan of adrenaline-boosting antics. In 2013, she jumped off of Auckland, New Zealand's 1,000-foot tall Sky Tower. She took the bungee jumping excursion to commemorate the last night of her tour — and probably ended up giving her management team minor heart attacks in the process.
8. She enjoys a good cigar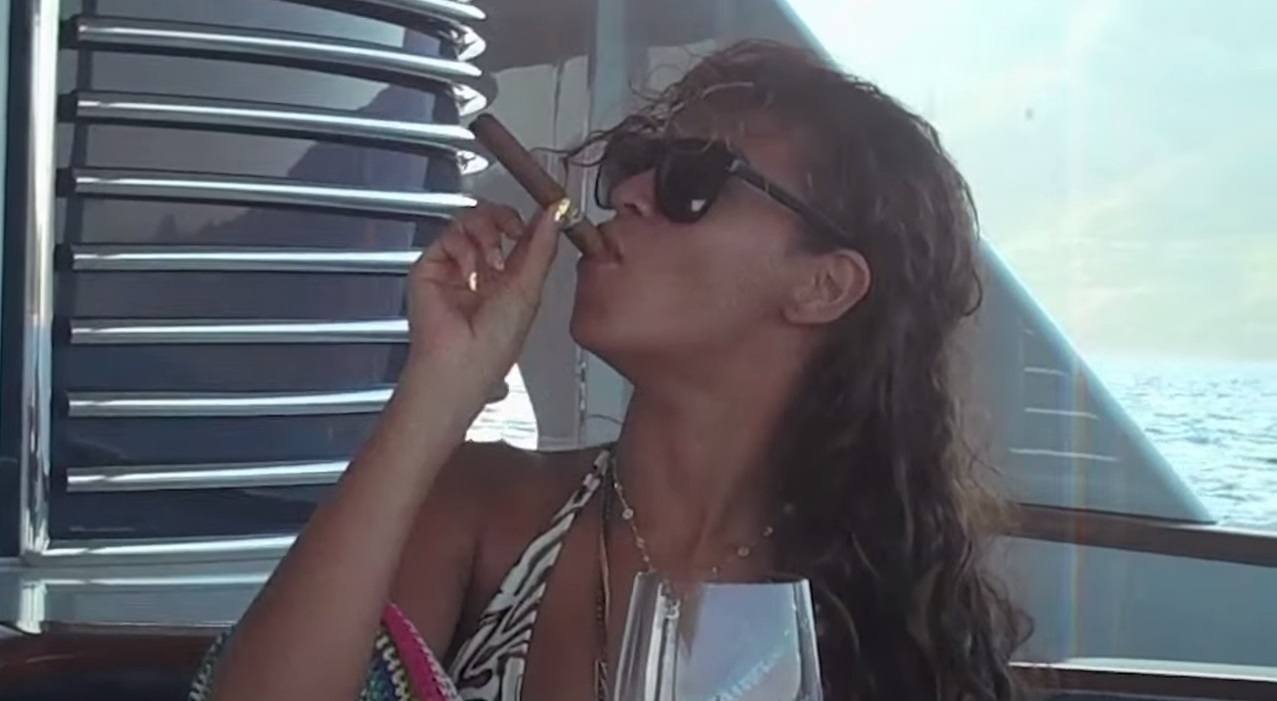 How do you celebrate the fact that you're one of the most successful recording artists in the world? If you're Beyoncé, you kick back, relax, and enjoy a cigar every now and then. The pop star has been pictured on more than one occasion puffing away on a stogie. We even saw her doing it — on a yacht no less — in footage from the visual album, Beyoncé.
There's no official word on what type of cigar Bey likes best, but her husband has professed a fondness for "smoking Cubanos with Castro." In other words, it's safe to say she's probably enjoyed the best that Havana has to offer.
9. Her daughter is the youngest person to be on a Billboard track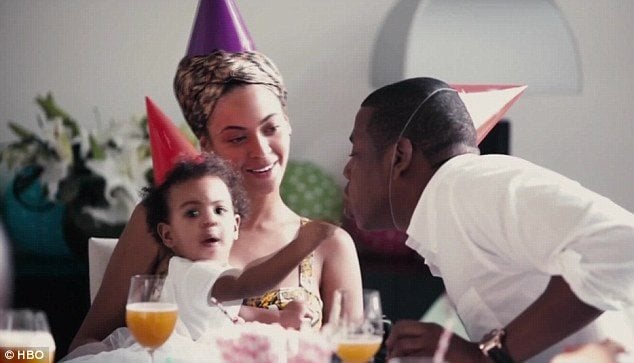 It goes without saying that music is pretty much in Beyoncé's DNA and apparently, she's already laying the groundwork for her children to follow in her successful footsteps. In fact, Blue Ivy has already broken at least one Billboard record — and she did it when she was still an infant.
Just days after she was born, Jay Z commemorated the momentous occasion by releasing a new track, "Glory," into the world. The song featured Blue Ivy Carter's adorable newborn coos and cries, and she was officially credited on the song thanks to the addendum, "Featuring B.I.C."
"Glory" first charted on Billboard's Top R&B/Hip-Hop Songs at No. 74. And that officially made her the youngest recording artist in history.
10. She can see music
We all know Beyoncé has a legendary singing voice. But her connection to music goes way deeper than just her vocal chords. The pop star reportedly has synesthesia, a condition in which senses merge and you can taste, smell, or even see sounds.
Beyoncé isn't the only recording artist out there that professes to be able to see music — Kanye West, Frank Ocean, and Mary J. Blige have also claimed the rare gift.
Bey reflected on her synesthesia when working to promote her first visual album. "I see music. It's more than just what I hear," she said. Since that talent has allowed for some of the most exciting music projects of the last few years, let's hope it never fades.
Follow Katherine Webb on Twitter @prufrox
Check out The Cheat Sheet on Facebook!